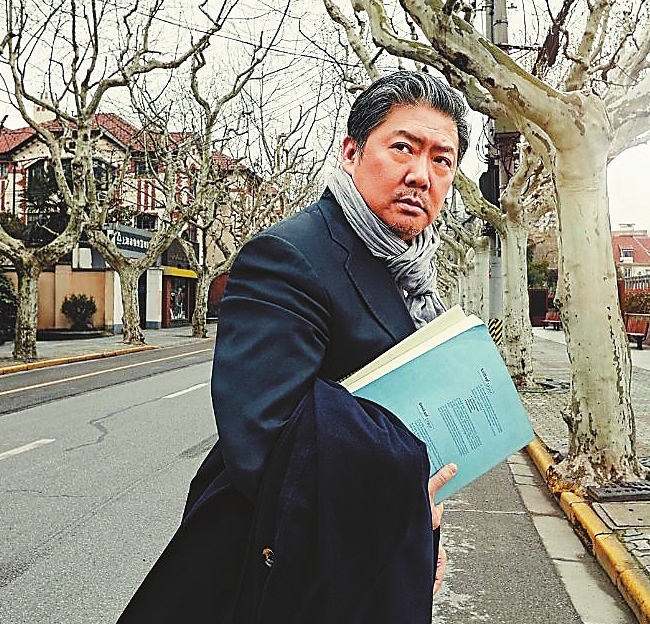 SHANGHAI conductor Yu Long and the Shanghai Symphony Orchestra have released their second album for Deutsche Grammophon (DG), "The Song of the Earth."
Recorded in Shanghai, the album contains two versions of "The Song of the Earth," one that remains true to the original Gustav Mahler's symphonic song cycle "Das Lied von der Erde" ("The Song of the Earth") and the other recomposed version by Chinese composer Ye Xiaogang.
The Mahler version is sung by U.S. mezzo soprano Michelle DeYoung and tenor Brian Jagde in German, while Ye's version is sung by Chinese-Canadian soprano Zhang Liping and Chinese baritone Shen Yang in Chinese.
Mahler was inspired to write the symphony by German translations of seven ancient Chinese poems from great Tang Dynasty (618-907) poets including Li Bai, Meng Haoran and Wang Wei. In 2005, Ye, at the invitation of Yu, recomposed the song cycle with a more optimistic take. "Mahler's version is full of disillusionment, but my work expresses a middle-aged man remaining ambitious about the world," said Ye.
"For many years I have dreamed of presenting Mahler's masterwork together with settings in the original Chinese that conveys what their emotions mean to a native speaker," said Yu. "Although we live in a world that has never been more connected, we see widening divisions and growing conflict between countries. The different ways in which Mahler and Ye approach the same emotions have much to tell us about our shared human experience and about the importance of seeing the world from the other's perspective," Yu added.
DG announced its contract with Yu and the Shanghai Symphony Orchestra in 2018 and they released their first album in 2019, featuring Chinese and Russian repertoires, to mark the orchestra's 140th anniversary.(SD-Agencies)