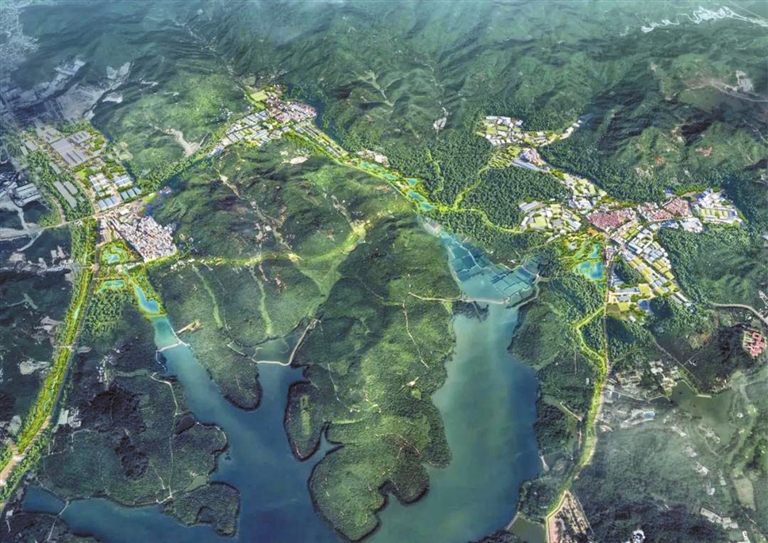 THE first-prize winner of the International Competition of Overall Conceptual Planning and Landscape Design for Ecological Ways around Xili Reservoir was unveiled recently, according to the contest results released by the Shenzhen Urban Design Promotion Center.
The winning design, "Xili Reborn out of Water," was chosen among the entries from the competition's 26 participating design teams in three months. It was consorted by Architectural Design and Research Institute of South China University of Technology Co. Ltd., Urban Gene Inc. and Shanghai Greenview Design and Consulting Co. Ltd.
The competition, co-organized by the Nanshan District Water Affairs Bureau and Shenzhen Urban Design Promotion Center, includes the designs for the ecological ways and surrounding areas around Xili Reservoir, as well as the overall enhancement of its architecture, culture and industries. The city offered the first-prize winner 5.7 million yuan (US$879,820).
The winning design takes local conditions into account and gives specific designs to connect village, industries, and cultural relics through the ecological way system. The design of the ecological ways around Xili Reservoir will bring new opportunities to renovate the surrounding villages, upgrade the traditional industrial zones into a brand-new area and integrate innovation, tourism, history and culture. The design will help enhance connectivity between Xili and Shenzhen Bay area through a new traffic system and ecological ways, according to the organizers.
The ecological ways will be a corridor for health and leisure with a beautiful environment, a corridor with unique cultural context and a corridor for green industrial development.
The landscaping designs include the structures' facade designs for areas around the Makan River, Dakan River, Baimang River, Lishui River and Yanqingxi River. The designs around the estuaries will turn the area into leisure spaces for children to play, elderly to walk and young people to entertain.
(Han Ximin)