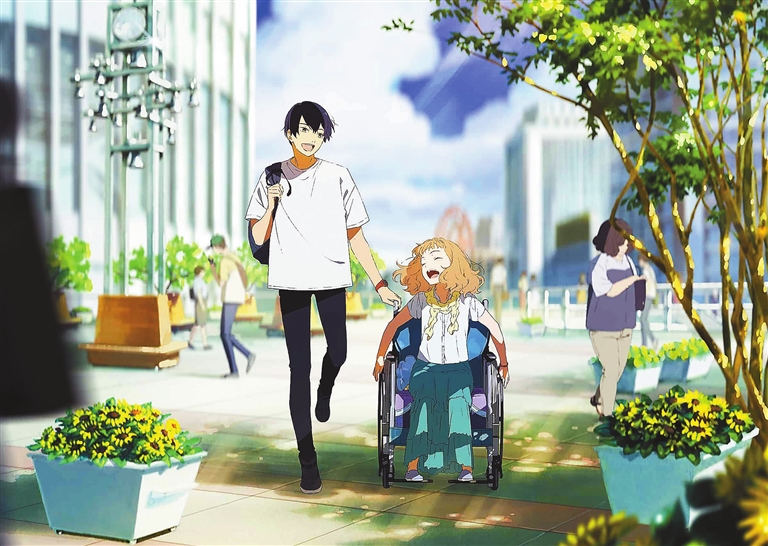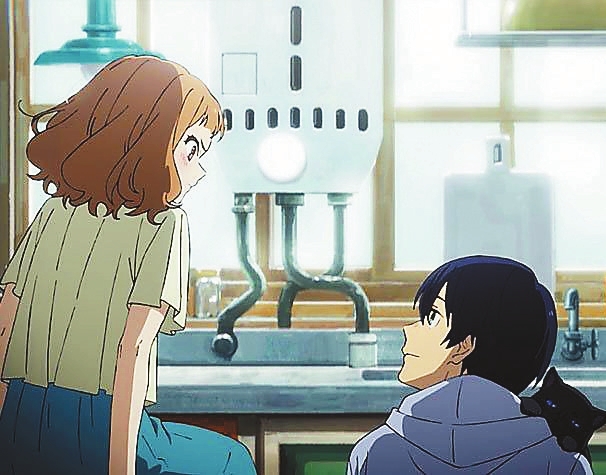 "Josee, the Tiger, and the Fish" is a romance anime adapted from a novel of the same title written by a notable author, Seiko Tanabe. The novel has previously been adapted into live action films in Japanese and Korean.
The story is about a marine biology student, Tsuneo, and a paraplegic girl who calls herself Josee. Tsuneo has a dream of diving in Mexico while studying abroad, while Josee dreams of exploring the outside world. Tsuneo is portrayed as an idealized model student who puts so much effort into studying and works part-time to support himself financially. He gets to know Josee by accident, a wheelchair-bound girl who lives with her strict grandmother who forbids her to go outside because "the world is a scary place." She spends most of her time in her room, drawing many places she's unable to visit, especially the sea.
Knowing that Tsuneo is in dire need of money, Josee's grandmother decides to hire him as Josee's caregiver. It's a tough job at first because Josee is unreasonably demanding, but he becomes very fond of her when he finds out that Josee longs for the sea as much as he does. Josee gets to experience many things for the first time with the help of Tsuneo and learns that although the world is a scary place, it is also a beautiful one. Everything's fun and giggles until a tragedy strikes both of them and gets in their way to realize their dreams.
Most romantic comedies progress at a relaxed pace, since the joy of watching such a film lies in getting to know the characters and rooting for their love. This film is a bit different by giving us a plot that proceeds at a faster pace, making it quite an engaging show. Coupled with its beautiful art, the film manages to deliver a sweet love story that's visually and dramatically interesting.
It is sweet to see how the duo fall in love, and how it's developed through fairly mundane actions, rather than huge gestures of love, which, like other romantic comedies, the film is not short of.
There's also a sprinkle of fantasy in the movie, which parallels the reality. The art and backgrounds are beautifully drawn, providing the perfect backdrop for the story. It's not a fantasy anime though, so we don't see more of Josee's imaginary world.
However, it's disappointing to see how annoying and self-centered the titular character is, to the extent that when another girl is drawn to Tsuneo, you can't help but want him to ditch Josee and find a better life. Well, just a thought. The main character here is Josee, after all. But it seems unfair that her self-absorbed behavior has no consequences at all.
To sum up, it's a beautiful anime that portrays a classic love story, albeit with a twist. It's a feast for the eyes, and has some heartwarming moments.(SD-Agencies)