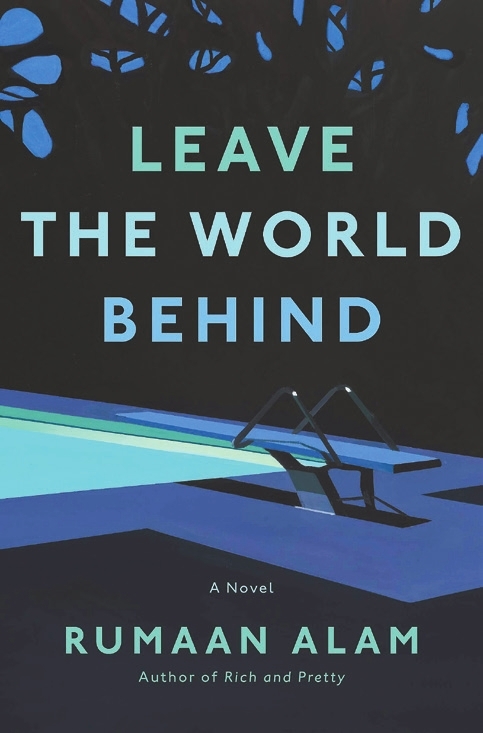 From the bestselling author of "Rich and Pretty" comes a suspenseful novel keenly attuned to the complexities of parenthood, race and class.
Rumaan Alam is a writer of scrupulous precision, drawing the reader into the world of his characters through detailed inventories of the objects about them. Amanda and Clay take their teenage children — Archie and Rose — away to a remote Long Island holiday house they've rented for the week. It has Vermont stone kitchen tops and a night-lit swimming pool. Amanda is in advertising, Clay teaches at City College and reviews for The New York Times — they are comfortable, in love, delighted by their children. Then, one night, there's a knock on the door. A black couple — GH (George) Washington and his wife, Ruth, ask to come in.
GH and Ruth, it happens, are the owners of the house, even though Amanda thinks to herself that it didn't seem "like the sort of house where black people lived." The reader is asked to join Amanda and Clay in ascertaining how threatening this couple are. "They let these people in because they were black," Amanda thinks. "It was a way of acknowledging that they didn't believe all black people were criminals. A canny black criminal could take advantage of that!"
These concerns, though, are about to be subsumed into a wider crisis. GH and Ruth come bearing tales of strange happenings. The phones and the Internet don't work. TV stations are down. The next day Clay goes off in search of help but finds only a migrant worker sobbing by the roadside. She speaks no English; his Spanish is cursory. He returns none the wiser. As time passes, a gradual trust grows between the two adult couples.
Alam brilliantly renders the entire novel in a relay of close third-person perspectives, so that we are inside the head of each of the characters in turn.
Netflix is working on an adaptation starring Denzel Washington and Julia Roberts. (SD-Agencies)