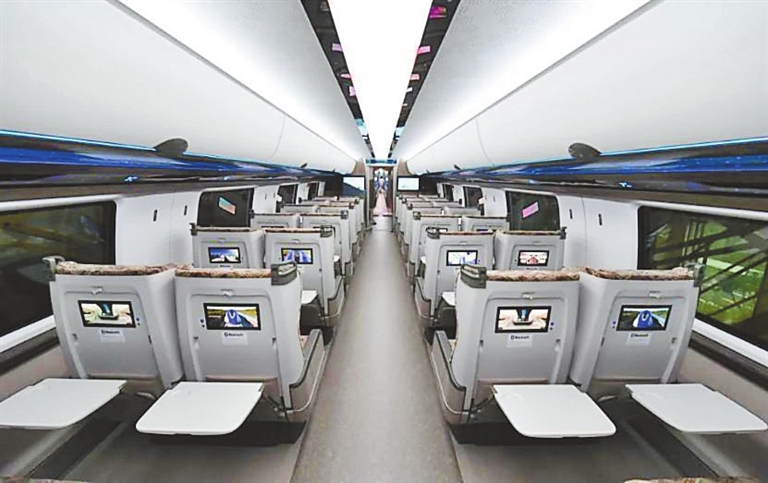 SHENZHEN-BASED Royole Corp. helped build the world's fastest maglev train, which rolled off in Qingdao, Shandong Province on Tuesday, by offering a cabin video system, including the world's largest mass-produced flexible screens, Shenzhen Evening News reported.
China's new self-developed maglev train, with a designed top speed of 600 kilometers per hour, is currently the world's fastest ground vehicle available. The maglev train can travel with two to 10 carriages, each holding more than 100 passengers. Filling the speed gap between planes and high-speed trains, it provides the best solution for trips within the range of 1,500 kilometers.
The train employs Royole's flexible screen which are reported to be more resilient and compared with conventional products. This feature better protects the safety of passengers.
Meanwhile, the third-generation flexible screens independently developed by Royole, featuring lightness, thinness and foldability, are a great match with the cabin seats and passengers can enjoy an audiovisual feast during their travels.
The flexible screen fulfills the requirements of being shock-proof, fire-proof, static-proof and long-lasting. Moreover, it supports Bluetooth headset connection, mobile phone projection and touch-screen operation.
The new maglev train made its public debut Tuesday, marking the country's great breakthrough in high-speed maglev engineering and technology.
This transportation system was jointly developed by more than 30 universities, scientific and research institutes and domestic enterprises, according to the report. (Hu Leyi)