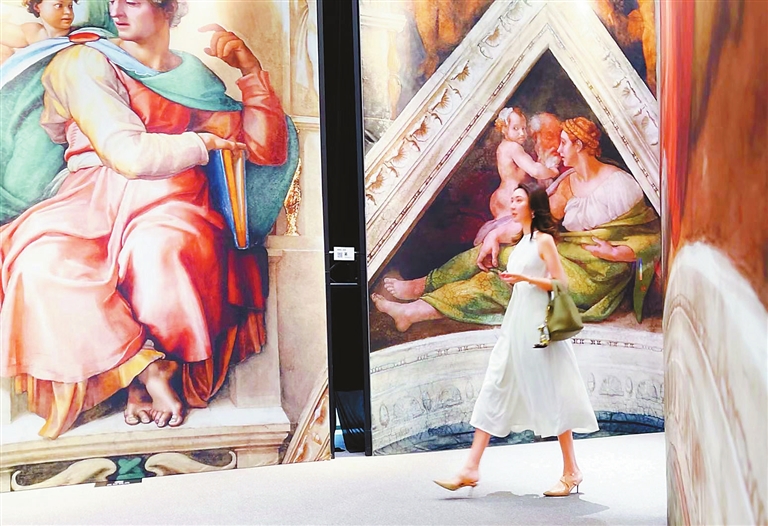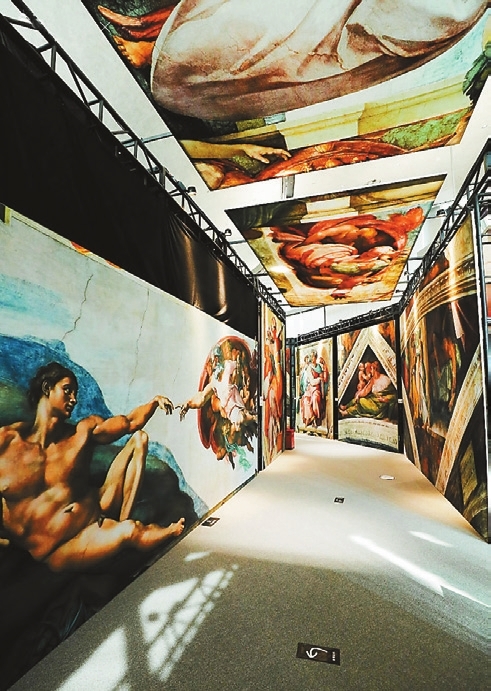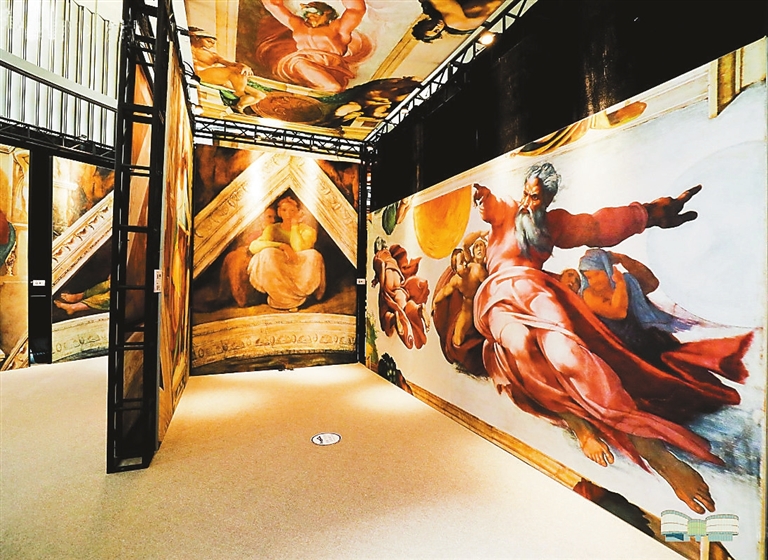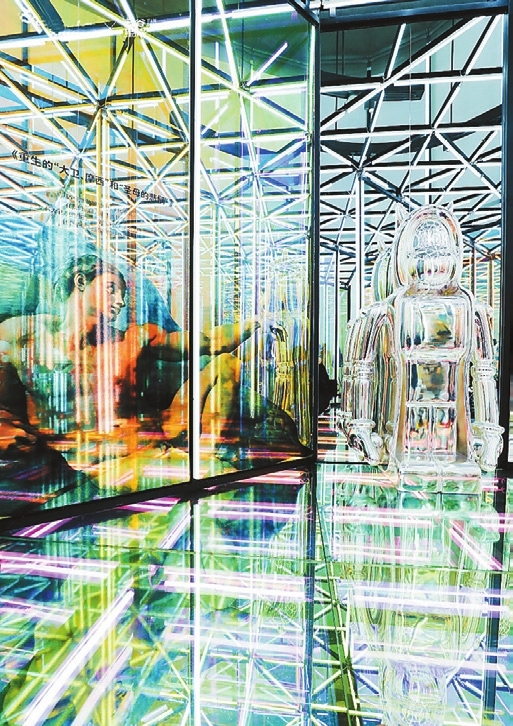 After admiring Raphael's paintings at the Nanshan Museum in May and June, Shenzheners now can get a close look at reproductions of Michelangelo's renowned frescos of the Vatican's Sistine Chapel at ARTECHALL in Longgang District.
The exhibition features full-size replicas of the Renaissance artist's epic works at the Sistine Chapel: "Genesis" and "The Last Judgment."
Different from conventional art shows, the exhibition creates a relaxing atmosphere for visitors. People are free to lie down on the floor to have a better view of the frescos on the ceiling. In the meantime, they can rent a pair of virtual reality goggles to immerse themselves in a dynamic interaction with the masterpieces.
Michelangelo di Lodovico Buonarroti Simoni (1475-1564), known simply as Michelangelo, was an Italian sculptor, painter, architect and poet of the High Renaissance, who exerted an unparalleled influence on the development of Western art. His artistic versatility was of such a high order that he is often considered a contender for the title of the archetypal Renaissance man, along with his rival and elder contemporary, Leonardo da Vinci. Several scholars have described Michelangelo as the greatest artist of his age and even as the greatest artist of all time.
Michelangelo painted nine scenes from "Book of Genesis" on the ceiling of the Sistine Chapel from 1508 to 1512: three of them depicting the Creation of the World, three the stories of Adam and Eve and three the stories of Noah.
In the vast fresco painting featuring 343 figures, "The Creation of Adam" is the most famous part in which God gives life to Adam, the first man. The part has been reproduced in countless modern parodies.
"The Last Judgment," completed in 1541, covers the whole altar wall of the Sistine Chapel. It is a depiction of the Second Coming of Christ and the final and eternal judgment by God of all humanity. The dead rise and descend to their fates, as judged by Christ who is surrounded by prominent saints.
Altogether there are over 300 figures, with nearly all the males and angels originally shown as nudes; many were later partly covered up by painted draperies, of which some remain after recent cleaning and restoration.
Dates: Until Oct. 15
Hours: 10 a.m.-6 p.m. (Sun.-Thur.), 10 a.m.-8 p.m. (Fri.-Sat.)
Tickets: 98 yuan per person, 168 yuan for two persons, 228 yuan for three persons
Venue: ARTECHALL, Tian'an Cloud Park, Longgang District (龙岗区天安云谷科技艺术展览馆)
Metro: Line 10 to Gangtou Station (岗头站), Exit C2
(SD News)