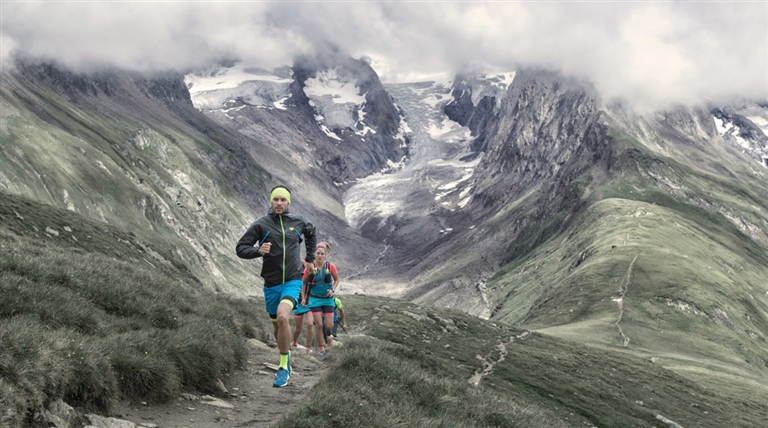 WHILE trail running can seem intimidating, it definitely doesn't need to be. Whether you already run on roads and are looking to transition to the trails, or you have yet to run your first mile but love the thought of jogging beneath a canopy of trees, here are some of trail-running tips that can help you get started.
1. Choose an easy trail, start with the gear you have
If you're hitting a not-too-technical trail — think no huge elevation changes and relatively even terrain — for your first run, you don't need special trail shoes or gear. "Just go with what you have," says Tara Warren, a mountain athlete and certified running coach based in Ogden, Utah, the U.S. "If you don't have trail shoes, that's okay. If you only have basketball shorts and a T-shirt from your kid's football team, wear it!"
However, once you develop trail confidence and start to run farther for longer, you'll want to invest in gear that will keep you safe and comfortable when you're far from home. As you begin to tackle more complex terrain, your smooth road running shoes may feel less stable. That's where specific trail-running shoes come in. Trail-running shoes tend to have deep treads (the pattern on the sole), which enhance your traction on slick terrain.
You'll also want to consider the conditions in which you'll be running when picking out a trail shoe. "If you run in the desert, you'll want high breathability. If you run in the rain and snow, you may want Gore-Tex shoes to keep your feet dry," says Nancy Hobbs, the executive director of the American Trail Running Association.
Overall, shoe fit and performance are highly individual — it's impossible to pick one trail-running shoe that's going to be the best bet for everyone. "You'll need to get a shoe that's comfortable on your foot — whatever that may be," Hobbs says. Your best bet for finding the right running shoes is to head to a specialized running or outdoor gear store where the staff can offer advice and help you find the perfect fit.
Another key item, especially if you are going long: a hydration vest like the Ultimate Direction Ultra Vest 5.0. Hobbs loves hydration vests that allow you to take two hydration bottles. "I fill one with water and the other with an electrolyte mix." If you run for longer than an hour, consider getting one with a larger capacity to carry all the essentials.
2. Ease into the trails
There are tons of variations with trails — anything from smooth, flat gravel paths to boulder-strewn single track high on mountain ridges — and some are a lot more challenging than the others. That's why it's important to start slowly: Begin with shorter distances and smoother trails, says Hobbs.
It's also important to recognize that hiking parts of the trail is actually a huge part of trail running — you're definitely not going to be going at a running clip the entire time. So, don't be too hard on yourself if you have to walk!
3. Manage pace expectations
Along those same lines, it's also important to recognize that a trail-running mile isn't an apples-to-apples comparison to a road mile. One of the biggest mental challenges of transitioning to trail running from road running is adjusting your expectations. Because of the natural obstacles and elevation changes, your pace will slow down and your typical mileage will feel much more demanding.
Instead of worrying about pace, Warren suggests picking a length of time to run instead of mileage — say, 45 minutes instead of four miles. "It's a mentality switch," Warren says. "Focus on your perceived effort rather than your pace."
4. Know where you're going
The easiest way to start trail running is to pick an area you already know — maybe your local hiking trail or dog-walking path. "Start somewhere close to home, by yourself or with a friend, and use that as a building point," Warren says. "Go with that trail on repeat for a bit. As you gain more confidence, you'll want to branch off to other places. You'll want to go longer or higher into the mountains."
Eventually, when you do set out on new trails, make sure you have a map. Some apps provide easy access to topographic maps right on your device. If you're in the mountains with spotty cell coverage, be sure to download the map on your phone first.
And be proactive too — you don't want to be caught in an unfamiliar trail when your cell battery dies. So a physical map is important along with the high-tech stuff. "Bring your phone — fully charged — and put it on airplane mode so you don't lose charge," says Hobbs.
5. Come prepared.
When you're running on trails, you'll likely be farther from civilization than when you're on roads. "You can't just call a taxi to get home," says Ian Sharman, a certified run coach based in Oregon. So it's important to prepare for long days, weather changes, and emergencies — or even just hunger, which can make finishing up your run a legit challenge.
In addition to a map of the area, a few things will come in handy on your longer trail runs:
A hydration vest or running pack to store your gear;
Extra layers for rain, wind, or cold;
Glove liners in cold or wet weather;
Plenty of snacks;
Extra fluids, such as water or sports drinks;
A water filtration device;
A small first-aid kit;
A waste disposal kit.
Finally, tell someone your planned route and when you expect to be back.
6. Run with a buddy
One of the best ways to check out new trails as a beginner is to find a friend or running group that knows the area well. "If you don't feel comfortable alone, find a buddy," Warren says. "You can find running friends through local running groups, or going to your local running shop and asking." You'll get a tour of your local trails and become part of a community.(SD-Agencies)