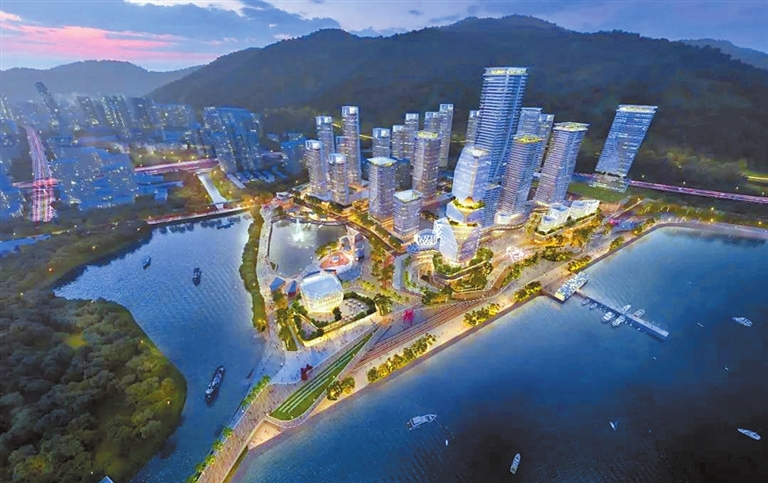 YANTIAN seafood street, a familiar place to Shenzhen citizens, will be given a face-lift based on the fishing port culture and with an aim to create a characteristic coastal tourism destination, Shenzhen Special Zone Daily reported.
The Shenzhen Center for Design has recently announced the results of the international competition for optimized urban design in Yantian District's old town area. The winning design scheme was jointly submitted by a consortium consisting of MLA+ B.V. and LAY-OUT Planning Consultants Co. Ltd.
The design proposal compares Yantian's charms to the sense of taste and takes the old town area as a place where people can come together to enjoy the flavors of the mountain, sea, city, Hong Kong and of freshness.
The renovation area will feature eight business and leisure spaces, which include a transit-oriented development, a supermarket, a seafood street, a seafood plaza, a landmark hotel, a Tanka people cultural center and a pedestrian street.
The area's core architectural designs are a landmark hotel and a cultural center.
In May this year, Yantian District Urban Renewal and Land Preparation Bureau launched an international consultation on the urban design optimization in the district's old town area. The urban renovation area involves an area of about 150 hectares.
The old town area's earliest historical records can be traced back to the reign of Emperor Kangxi of the Qing Dynasty (1644-1911).
With open-air fairs, the old town area gradually developed into a major market for Longgang, Yantian and surrounding areas at that time. There was once a prosperous scene of "thousands of fishermen and up to 1,000 fishing boats" gathering in the area, making the area known as a beach market in the Pearl River Delta. (Zhang Yu)