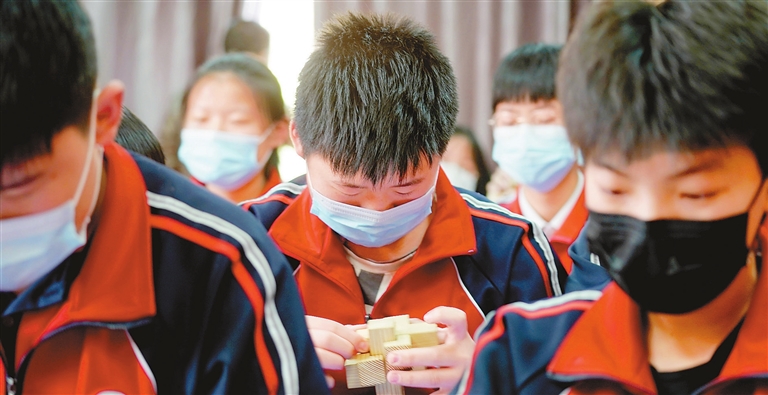 A WIDELY anticipated document on easing the excessive burden on students in primary and middle schools that was released over the weekend includes a range of strict measures.
The guideline, jointly issued by the general offices of the Communist Party of China Central Committee and the State Council on July 24, bans local authorities from approving any new tutoring institutions for academic course training during the nine years of compulsory education.
All existing curriculum-based tutoring institutions will have to register as nonprofit organizations and cannot raise money from the public, the guideline said, adding that investment in such institutions by listed companies will also be prohibited.
Tutoring institutions should not offer overseas education courses, nor teach content too advanced for the school curriculum, it said.
No curriculum-based training will be allowed on weekends, national holidays or during winter and summer vacations, the guideline said.
Online tutoring should protect students' eyesight, with each class no longer than 30 minutes, and tutoring should end before 9 p.m. Tutoring institutions cannot hire foreign teachers who live overseas to conduct training, it said.
Mainstream media, new media, billboards in public places and residential areas and online platforms should not publish or broadcast advertisements for tutoring companies, it added.
The guideline also required primary and middle schools to reduce the amount and difficulty of homework and offer after-school services with activities including homework tutoring, sports, arts, reading and interest groups.
Local governments should gradually reform the high school entrance exam to prevent irregularities in admission and overly intense competition.
"One of the most acute problems for the country's compulsory education is too much of a burden being placed on primary and middle school students," the Ministry of Education said on Saturday, adding that the excessive homework burden and the demand for advanced after-school tutoring are two main headaches.
Some tutoring companies have charged high prices for courses and some have engaged in assorted misconduct, leading to too much pressure on students and too great a financial burden for their parents, the ministry said.
"This has seriously hampered education reform and development, causing widespread complaints," it said.
The string of measures is expected to reduce these pressures within a year and lead to a significant reduction in three years, the ministry said.
The new guideline will be implemented in nine cities, including Beijing, Shanghai and Guangzhou, Guangdong's provincial capital, and gradually be rolled out nationwide.
After the release of the guideline, the China Association for Non-Government Education and 120 large tutoring companies, including New Oriental Education & Technology Group and TAL Education Group, pledged to resolutely follow and implement the new policies.
In a joint proposal issued July 24, they said they will accelerate transformation to play a supplementary role to school education and serve the all-around development of students. (China Daily)