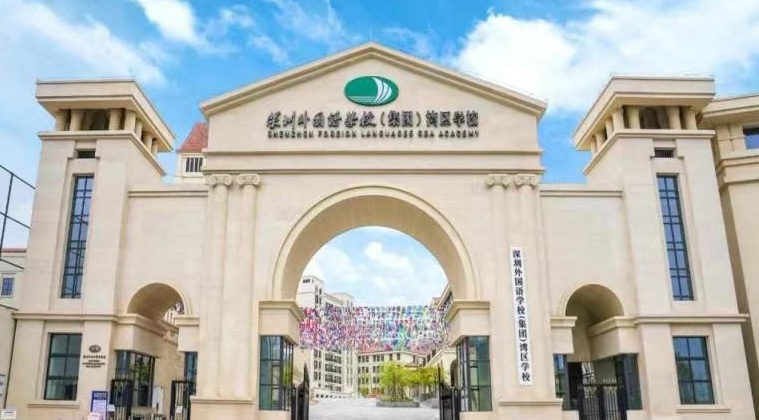 Yang Mei, Wheaty Cai
yangmei_szdaily@163.com
Shenzhen Foreign Languages School GBA Academy (SGA) has become an International Baccalaureate Middle Years Program (IB-MYP) Authorized School, making it the third such school in Shenzhen, after Shen Wai International School (SWIS) and the International School of Nanshan Shenzhen (ISNS), and the only one in Longgang District that has obtained the IB-MYP authorization, according to an official notice released recently by the International Baccalaureate Organization (IBO).
The IBO also announced that SGA has been listed as a candidate school for the International Baccalaureate Diploma Program (IB-DP). Currently, there are two schools in Shenzhen that have obtained three IB authorization programs, namely, the International Baccalaureate Primary Years Program (IB-PYP), IB-MYP and IB-DP.
In 2017, SGA began its application to obtain authorization for the IB Program, and under the leadership of Shenzhen Foreign Languages School (Group) and with the joint efforts of the school's community, SGA obtained authorization for IB-PYP in November 2019.
In 2020, SGA began its application for authorization for IB-MYP, and within just 10 months, it passed the IB's rigorous audit and obtained the authorization, setting a new record for schools in Shenzhen to be authorized for IB-PYP and IB-MYP in the shortest period of time.
Currently the school is actively applying for the IB-DP and the Council of International Schools (CIS) authorization. After obtaining all authorizations, SGA's graduates' diplomas will be recognized both domestically and internationally. SGA is a diversified comprehensive pilot demonstration school invested and built by the Shenzhen Municipal People's Government and managed by the Shenzhen Foreign Languages School (Group).
The school is located in the Bantian Area of Longgang District with a campus area of 51,000 square meters and aims to explore the integration of the national curriculum and the IB framework, in a bid to build itself into an international school with Chinese characteristics.