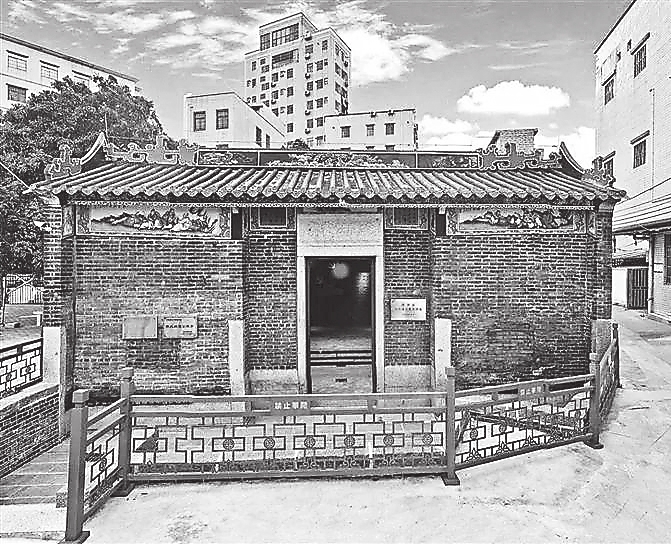 Wanbi's School, a typical Guangdong house built in the Qing Dynasty (1644-1911), has recently been renovated and is now open to the public.
Located in Loucun Village in Guangming District, Wanbi's School used to be a private school for a family in the Qing Dynasty. The school was named after family member Chen Wanbi. Later, other villagers were also allowed to study in the school to receive enlightenment ideas in the late 19th century and the early 20th century.
During the 1911 Revolution, revolutionary pioneer Liao Zhongkai held several secret meetings at Wanbi's School. In 1925, Shenzhen's first organization of the Communist Party of China (CPC) was founded at the school by Huang Xuezeng and Long Naiwu.
It then became the activity center for the CPC organization. Peasants participating in revolutionary movements were also trained in the school. Bao'an County (the former name of Shenzhen) is one of the first areas in Guangdong to set up CPC organizations.
The school, designed in typical Guangdong architectural style, later had some wooden parts damaged in a fire. Despite this, colorful frescos and decorated carvings are still visible, revealing its past stories. After the recent renovation, the 119-square-meter house now exhibits photos and old items to introduce the red history of Loucun.
Venue: Wanbi's School, Zone 1, Jiucun Dongpian, Loucun Village, Guangming District (光明区楼村旧村东片一区琬璧公家塾)
Metro: Line 6 to Loucun Station (楼村站), Exit D and then take a taxi(Cao Zhen)