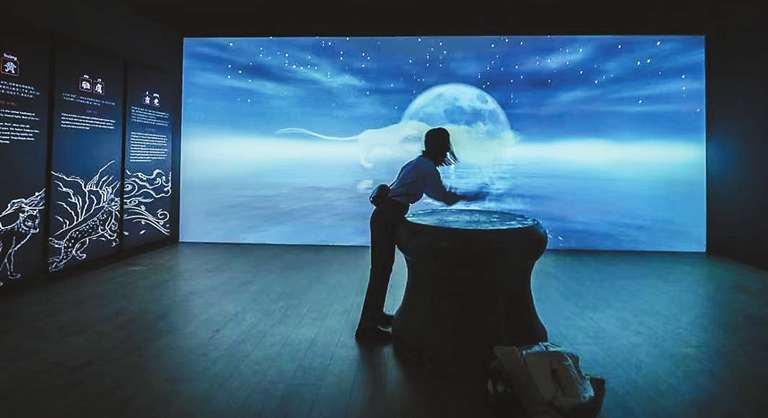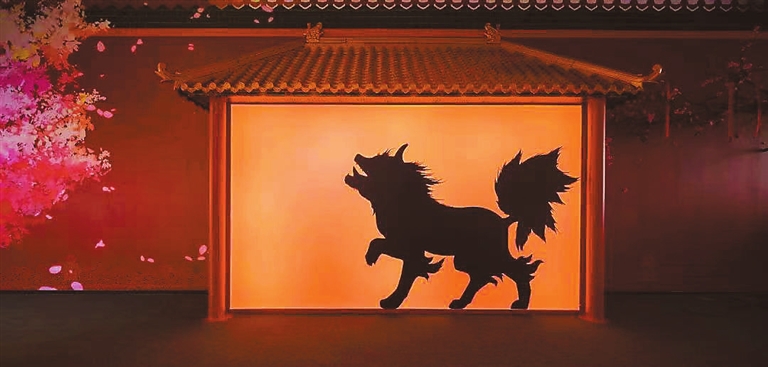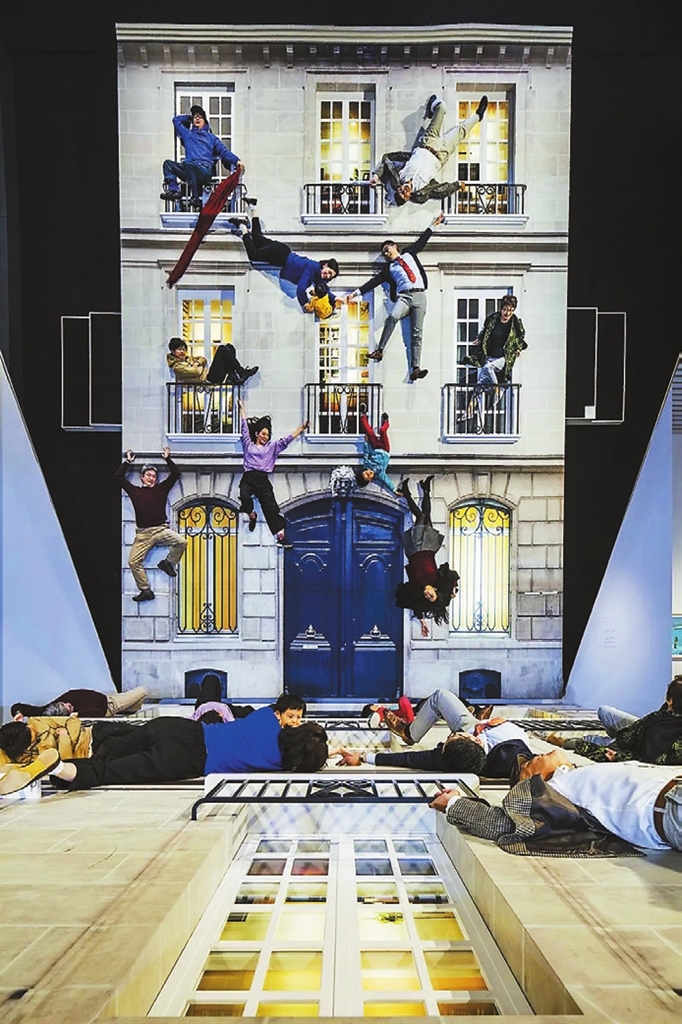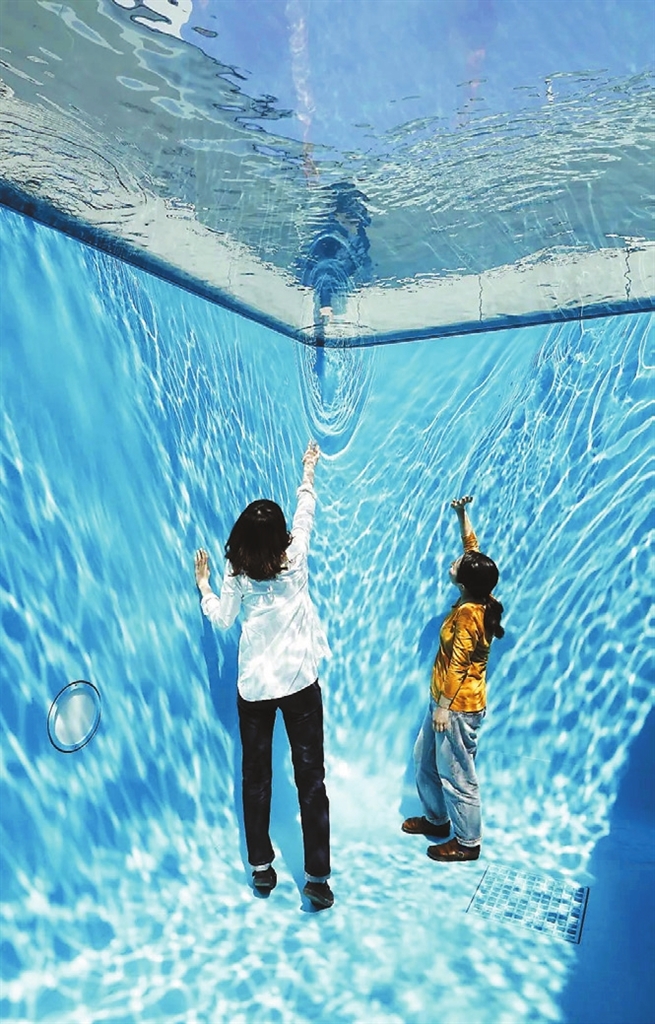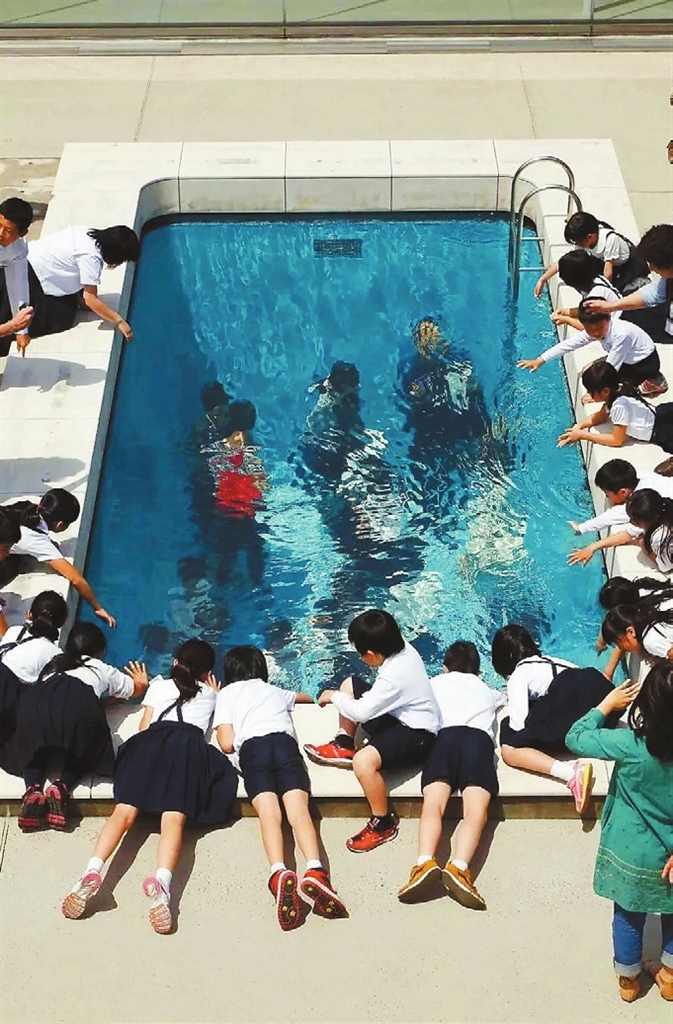 Two exhibitions, "The Mythical Animals in the Forbidden City" and "The Confines of the Great Void" are opening at the Sea World Culture and Arts Center in Shekou this weekend for visitors to get lost in a "mythical animal world" and Leandro Erlich's "bizarre" universe.
'The Mythical Animals in the Forbidden City'
Presented by the Palace Museum and China Merchants Cultural Industry Co. Ltd., "The Mythical Animals in the Forbidden City: A Multimedia Exhibition of 'Album of Beasts'" integrates ancient Chinese animal study, classic mythology and aesthetic art by digitizing 25 ancient fabled beasts into multimedia installations, making it possible for visitors to immerse themselves in a world of ancient Chinese creatures.
Wandering through 11 exhibition zones, visitors will learn about the legends, history, folk customs and symbolism of 25 mythical beasts of ancient China. Visitors can scan the WeChat miniprogram codes at the exhibition. An audio guide will lead visitors to explore the exhibition by collecting beast icons and completing missions.
The first zone — "Baize Awakens" — invites visitors to accompany the beast Baize in search of missing creatures in a multimedia scroll. In the next zone, ancient Chinese paintings and frescos featuring animals are projected on screens, followed by eight imaginative natural spaces of fundamental substances, namely heaven, earth, fire, thunder, wind, water, mountain and wetland. These eight natural spaces have their own guardian beasts.
The interactive exhibition also presents works from "Album of Beasts," an illustrated catalog of animals in the court of the Qing Dynasty (1644-1911), which took 11 years to complete. The book finished in 1761 has six volumes, each with 30 illustrations of auspicious, mythical and strange beasts, as well as ordinary animals, making it a highly valued masterpiece of Chinese animal art.
Interactive installations add fun to the exhibition which provides a journey of ancient Chinese "fantastic beasts and where to find them."
Dates: Until Oct. 15
Hours: 10 a.m.-10 p.m., closed Mondays
Tickets: 55 yuan per person, free for children shorter than 0.8 meters, seniors, medical workers and the disabled
Venue: Shenzhen UCCN Center, 2/F (二楼联合国教科文组织展馆)
'The Confines of the Great Void'
Argentine conceptual artist Leandro Erlich has brought his 12 installations (or lighthearted games) for visitors to play with. You may find people hanging on the facade of a building or fully clothed people walk in a swimming pool.
Wandering in this universe with wide-eyed amazement and full awareness, visitors may try to brace themselves against more deception, but finally find their all-time preconceptions challenged and shattered through each of the exhibits.
Before one tries to make sense of Erlich's sculptures and installations, one senses the uncanny. A single change (up is down, inside is out) can be enough to upset the seemingly normal situation, collapsing and exposing our reality as counterfeit. Through this transgression of limits, the artist undermines certain absolutes and the institutions that reinforce them.
After walking out of the upside-down reality with a head full of ideas, visitors are likely to question what on earth reality is, and begin to relish the newly gained perspectives on daily scenes and objects, which is roughly the Erlich impact on each viewer. "By design, there is no complete work without the audience. In my work, the audience temporarily becomes an element of the work itself. Their individual participation and experience are a level of involvement that makes them essential to the process," he said.
Erlich draws inspiration from his literary Argentine forebear, Jorge Luis Borges, but references to the world of film also appear frequently in his works. He makes no secret of his admiration for directors like Alfred Hitchcock, Roman Polanski, Luis Buñuel and David Lynch, who "have used every day as a stage for creating a fictional world obtained through the psychological subversion of everyday spaces," said Erlich.
In 2001 he represented his nation at the Venice Biennial and was included in the main section of the biennial once again in 2005.
Dates: July 31-Nov. 7
Hours: 10 a.m.-7 p.m. (Mon.-Fri.), 10 a.m.-9 p.m. (Sat.-Sun.)
Tickets: 128 yuan
Venue: Coastal Gallery, 1/F (一楼滨海展馆)
Add: Sea World Culture and Arts Center, Nanshan District (南山区海上世界文化艺术中心)
Metro: Line 2 to Sea World Station (海上世界站), Exit A (SD News)