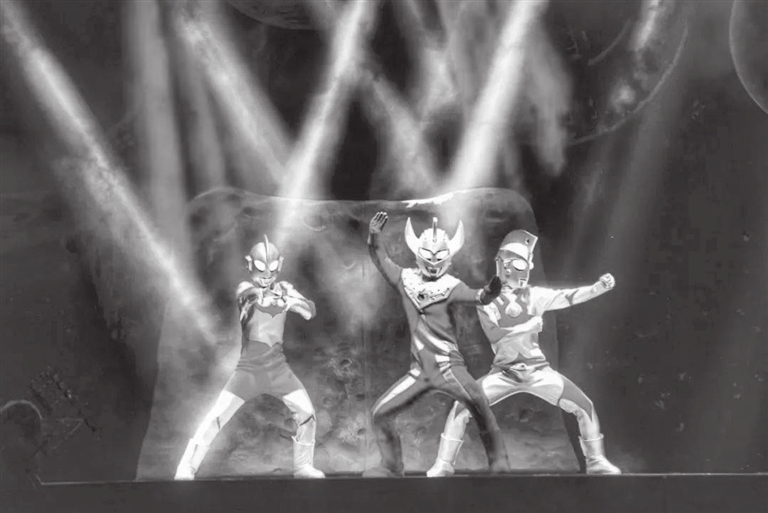 The "Ultraman" series has been in the hearts and memories of countless people since its birth in 1966. The classic characters, such as Saiwen, Siro, Diga and Galaxy, who symbolize the supreme glory of justice and peace, are superheroes in everyone's hearts, and have accompanied the growth of generations.
Now, the heroes who are maintaining the peace of the universe are here. Two multimedia shows combining panoramic light and shadow technology with dance beauty will be staged in Shenzhen. The original costumes were imported from Japan and giant monsters will be perfectly restored for the immersive stages.
A Japanese martial arts performance team guided and supervised the whole process to produce the most exciting scenes of fights between right and evil. Heroes and monsters take turns to give audience members a sense of superbness that cannot be obtained from the screen.
Since the "Ultraman" TV show premiered in 1966 on the Tokyo Broadcasting System (TBS), Ultraman has become a pop culture icon loved by children and fans in Japan and the world over. Created by Japan's special effect wizard Eiji Tsuburaya, the show was a follow-up to his TV hit, "Ultra Q," a show about a group of people who solve supernatural mysteries, involving ghosts, aliens and monsters. "Ultraman" has far eclipsed its predecessor and has become the model Japanese superhero to this day, inspiring many sequel shows and imitations, few of which could surpass this show.
Time 1: 8 p.m., Aug. 6
Tickets: 180-680 yuan
Booking: WeChat account "PingShanTheatre"
Venue: Pingshan Theater, Hekang Road, Pingshan District (坪山区荷康路坪山大剧院)
Transport: Take the high-speed rail from Shenzhen North Station to Pingshan Station and then take a taxi
Time 2: 8 p.m., Aug. 19
Tickets: 80-680 yuan
Booking: WeChat account "GuangmingArtCenter"
Venue: Guangming Culture and Art Center, Guanguang Road, Guangming District (光明区观光路光明文化艺术中心)
Metro: Line 6 to Fenghuang Town Station (凤凰城站), Exit B(SD News)