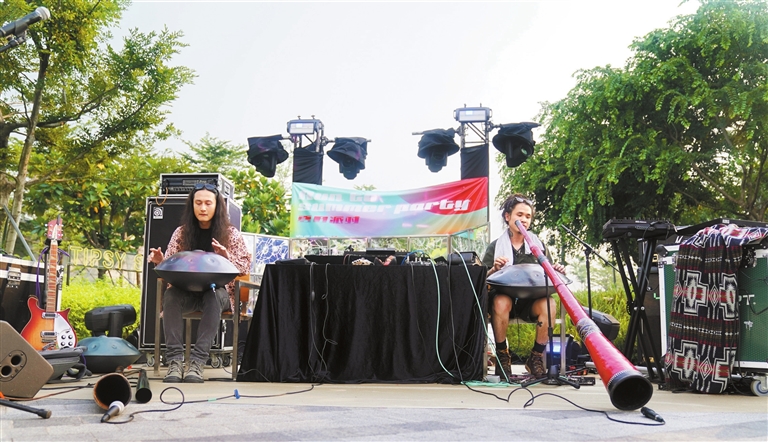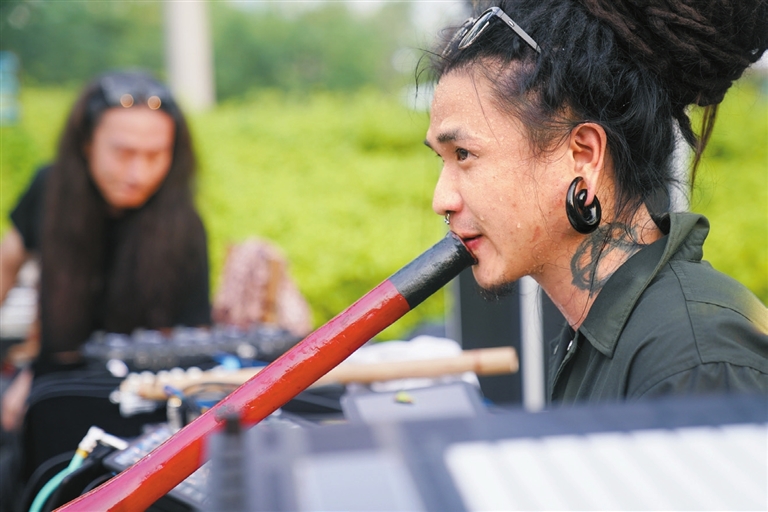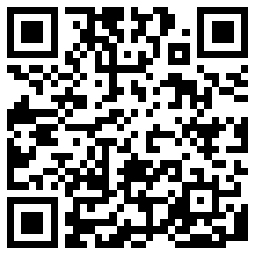 Lin Songtao, Lin Rujun
254238712@qq.com
WEARING African-style dreadlocks, a nose ring, a pair of cool ear pendants with tattoos on his arms, Luka, a somewhat idiosyncratic musician can be easily recognized on the streets.
He focuses on the fusion of world music and electronic music. "The reason why I make this kind of music is probably because I grew up in Hong Kong and had the opportunity to learn about different cultures and to combine them into my music," Luka told Shenzhen Daily. "I tried to put together things that seemed irrelevant to each other and it turned out well."
This year, he and his music partner Ana set up a project named "Devth Chant" that includes forms of performances, workshops, music education as well as meditation events, and they regularly perform in Guangzhou and Shenzhen.
In his distinctive performances, he mainly plays the didgeridoo, a ritual instrument made of wood which originates from the Australian aboriginal people, and the handpan, which has become popular in China over recent years, together with various ethnic instruments and objects such as the flute, xiao (a vertical bamboo flute), shaman drum and barking toys that imitate a bird's singing, to create wonderful sounds with electronic beats.
Talking about his passion for ethnic minority music, Luka said it traces back from his experience in Southwest China's Yunnan Province. "We visited the Yi people, one of the minorities residing in Lijiang in the province. I went to a family with a band comprised of elder people. They play a small musical instrument called the Jew's harp, which has a strip of copper to play with."
Asked how to use it to perform a complete song, an old lady replied Luka: "We have 30 people here and each person only needs to buzz two notes to create a song." Luka said he was enlightened that someone doesn't need to become a professional musician when they want to create music on their own.
He thinks ethnic minority music can easily capture the heart, and when people hear the chorus, they will be moved by the emotions that come with it. "I was so interested in this that I moved to Yunnan for a few years to figure out what this kind of folk music is about."
"Creating music can be like playing games with a large group of people. It helps different people and different ethnic groups to connect with each other. Music is a tool for expression. It can pass culture on to the future generations as well," he said.
Luka mentioned that the culture in Shenzhen is very tolerant. He hopes the practice of allowing licensed artists to perform shows at Shenzhen Book City square can be extended to more places in the country.
He also previously performed at the Shenzhen Bay Fringe Festival and elsewhere around China. As for overseas, He had opportunities to perform at Milan Fashion Week, in Thailand and Romania.
Regarding the future, Luka added that he and Ana may try to do rap as well as rock and roll. "On the path of music, we will not set limits."