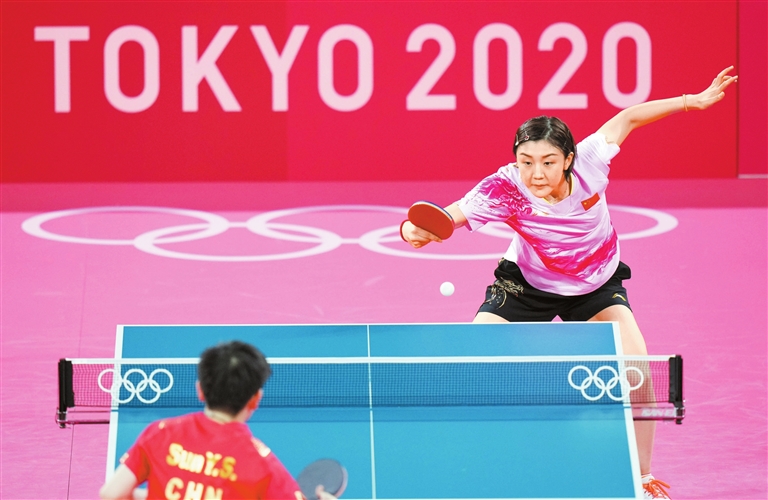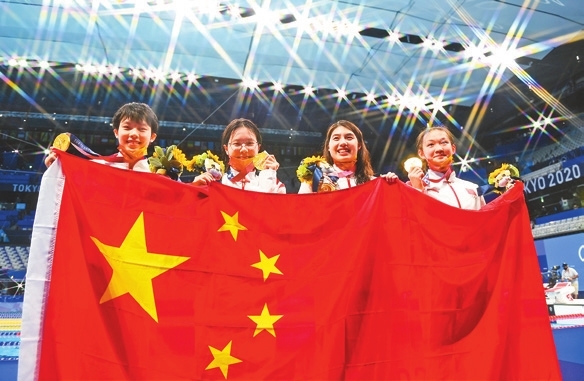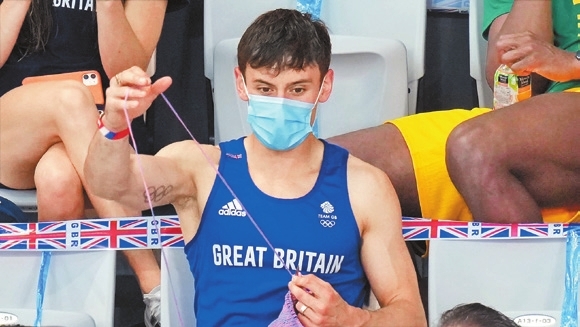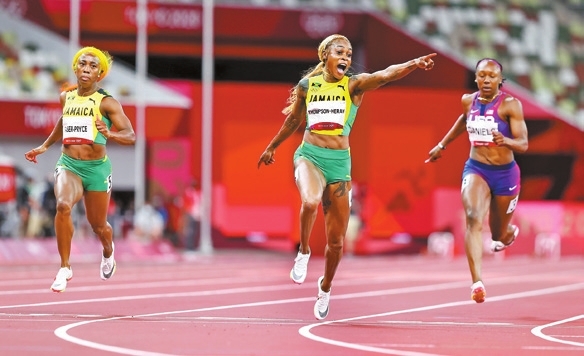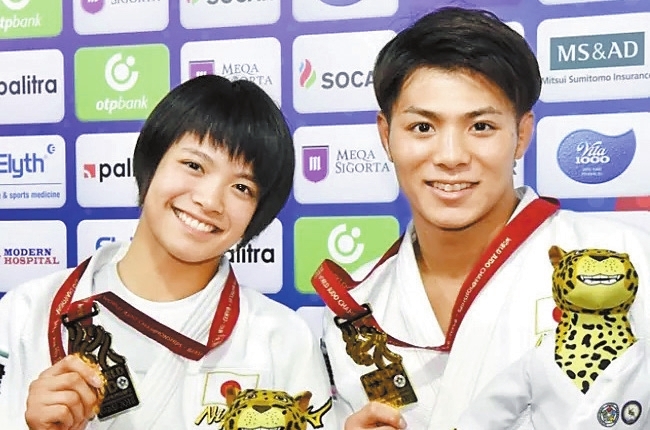 SZ University graduate Chen Meng wins gold in Olympic table tennis
China's Chen Meng (top) in action against her compatriot Sun Yingsha in the table tennis women's singles final at Tokyo Olympics on Thursday night. World No. 1 Chen, a Shenzhen University graduate, overcame Sun 4-2 to win the gold medal. Both in their maiden Olympic appearance, Chen, 27, and Sun, 20, showcased their quality attack.Xinhua
SZ homegrown athlete wins gold in Tokyo
Chinese swimmers Yang Junxuan, Tang Muhan, Zhang Yufei and Li Bingjie broke the world record to win the women's 4x200m freestyle relay gold, China's 14th at the Tokyo Olympic Games, clocking 7 minutes and 40.33 seconds, 1.17 seconds faster than the previous record of 7:41.50 held by the Australians.
Tang, born in 2003 and a freshman sports training major of Shenzhen University, became the first homegrown athlete from Shenzhen to win a gold at the Games. Of the Chinese swimming team competing at the Olympics, four are sports training majors from Shenzhen University. They are Yang, Yu Liyan, Peng Xuwei and Tang. Yu took sixth place in women's 200m butterfly on Thursday.
Netizens amused by UK diver's knitting skills
The hashtag "Tom Daley knits a sweater in the spectator seats" began trending on China's Twitter-like Sina Weibo on Sunday.
Photos and clips showing the British diver skillfully knitting a sweater have gone viral on Chinese social media. The photos show Daley sitting with spectators watching the game while knitting a pink and purple sweater.
Many Chinese netizens commented that they were amused by the 28-year-old diver's "cute way of killing time."
"He is really good at managing time. I guess he is kitting a sweater set for his gold metal," another Chinese netizen wrote on Sina Weibo.
Daley won gold earlier in the men's synchronized 10m platform competition at the 2020 Tokyo Olympics.
Tech behind Olympics' fast track
The Jamaican sprinter and her Olympic-record time captured everyone's attention on Saturday. What's under foot, though, might have been a factor when Elaine Thompson-Herah broke a 33-year-old Olympic record in the women's 100 meters.
The brick-red track is made by Mondo, a company that's been around since 1948 and has been the supplier for 12 Olympic Games.
This particular surface, according to the company, features "three-dimensional rubber granules specifically designed with a selected polymeric system that are integrated in the top layer of MONDOTRACK WS that are added to the semi-vulcanized compound. The vulcanization process guarantees the molecular bond between the granules and the surrounding matter, creating a compact layer.
30 pairs of siblings
compete in Tokyo
Whether it's a fierce connection or an age-old rivalry, siblings show up in large numbers at the Tokyo 2020 Olympics, with nearly 30 sibling groups competing.
We have already seen Japan's brother and sister Abe Hufimi and Abe Uta win gold medals in judo on the same day in their respective finals, as well as Croatian brothers Martin Sinkovic and Valent Sinkovic win gold in the final of men's rowing on Thursday.
Meanwhile, the United States team has seven pairs of siblings and the Great Britain team has nine. Meanwhile, a pair of Russian twins will compete in rhythmic gymnastics.
Politicizing virus
origin-tracing opposed
Over 300 political parties, social societies and think tanks in over 100 countries and districts opposed politicizing virus origin-tracing in a joint statement sent to the World Health Organization (WHO) Secretariate on Monday.
In the face of the grave threat COVID-19 poses to life, safety and health of all mankind, the statement stressed that the international society needs to strength anti-epidemic cooperation, called for the WHO to carry out global virus origin-tracing research in an objective and fair manner, and stand resolutely against politicizing virus origin-tracing issue. (SD-Agencies)