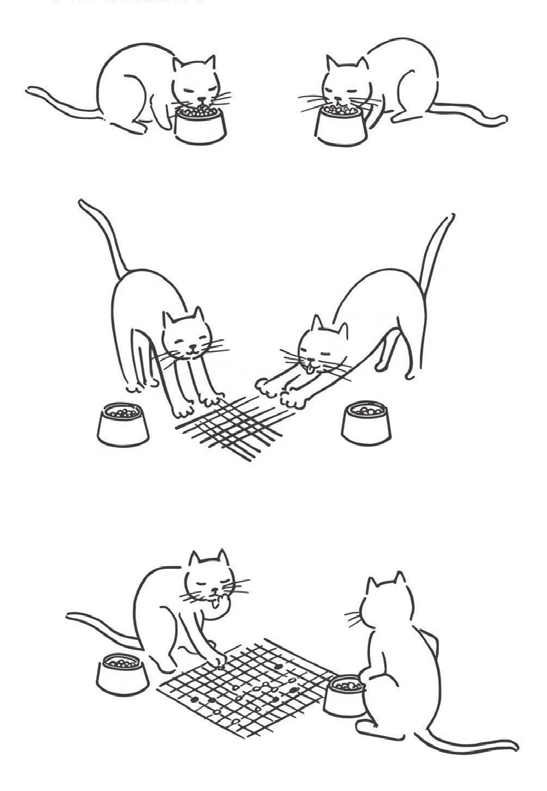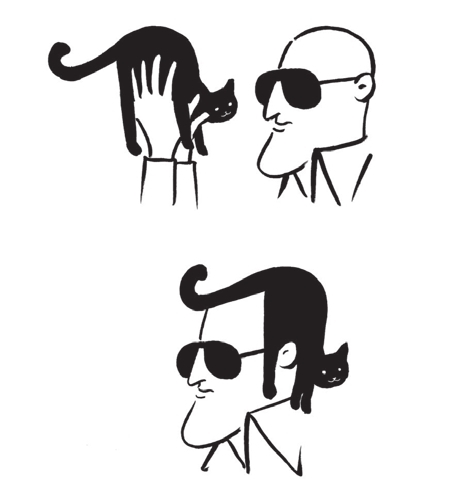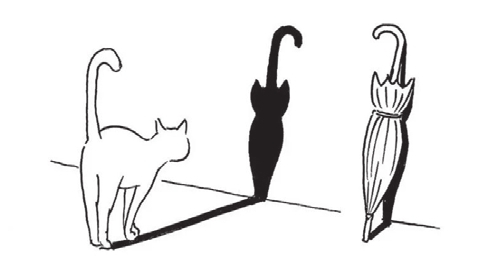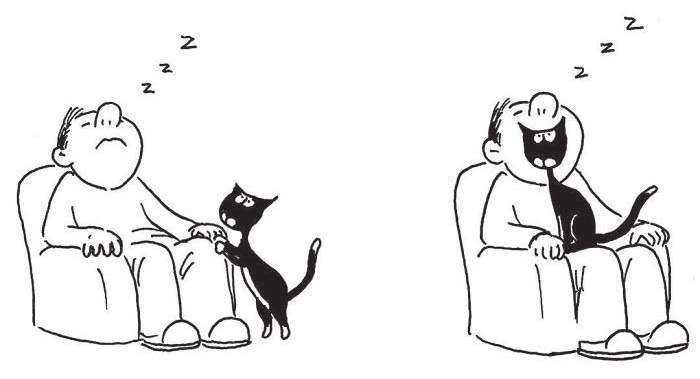 Shanghai artist, illustrator and author Tango is exhibiting his cat-themed cartoons at the Uniwalk shopping mall in Bao'an District.
Tango, whose real name is Gao Youjun, graduated from the mathematics department of Shanghai Jiao Tong University. After discovering he'd rather be an artist than a scientist, he pursued his dream of drawing by completing a master's degree at Tsinghua University's Academy of Arts and Design before entering the prosperous advertising industry at the end of the 1990s.
After being challenged by a friend in 2010 to draw one cartoon each day and post it on the Chinese social media site Weibo, Tango quickly gained global popularity for his quirky cartoons, which poke fun at the everyday routines and oddities of modern life. Some drawings are graphic experiments with shapes and forms, fooling the reader with visual jokes. Cats, dogs and smartphone-gazing millennials having fascination with technology and social media are recurring subjects. His black-and-white cartoons serve as perfect examples of why the best things in life are often the simplest. His works also encourage viewers to look at things from a fresh perspective.
"My day is like my drawings; it makes no sense and is finally meaningless. This nonsense is the bittersweet truth, the most straightforward metaphor I've hidden in my illustrations," he said. Tango's cartoons have been collected in a couple of books, starting with "Sleepless" (2014) and "I Have a Dream" (2015) in China and "Backside of the Moon" (2017) in the United States.
In addition to the cartoon exhibition, the Uniwalk shopping center will also organize pet events Aug. 11-15 and animation and electronic game events Aug. 21-22. Those who visit Tango's exhibition and post their photos on WeChat Moments, Xiaohongshu, TikTok or Weibo and indicate the location is Uniwalk can claim a gift.
Dates: Until Sept. 12
Venue: Uniwalk, Bao'an District (宝安区壹方城购物中心)
Metro: Line 1 or 5 to Bao'an Center Station (宝安中心站), Exit F (SD News)