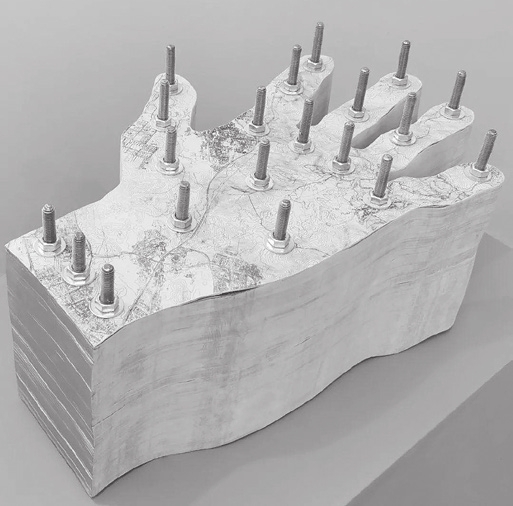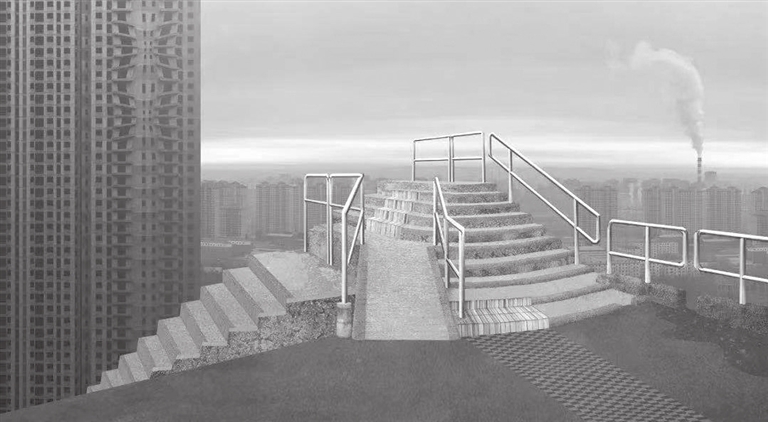 In "Beyond the Perspective — 2021 Chinese Contemporary Art Invitation Exhibition," 10 Chinese artists present their independent thinking and art styles in the context of globalization, based on their personal experiences and perspectives.
The exhibition has three sections: "Plausibility," "See But See Nothing" and "Nothing There," showing people's changing views of the world in a context of globalization.
The materials they use for the artworks are taken from our surroundings, such as bricks, concrete, mosaic, ceramic tiles, metal and wires. The content of their art is extracted from our daily lives. Though we often neglect the materials surrounding us, they have been deeply integrated into our life experiences and even cultures. The diverse perspective and art expression of the artists not only broadens people's perception of the world, but also pushes us to develop a deeper understanding of the world.
Since 2002, the Shenzhen Art Museum has set "local and contemporary" as its academic theme to hold a series of contemporary art exhibitions and academic seminars. The "Beyond the Perspective" exhibition is part of the museum's "Gathering in Shenzhen Exhibition Series" which focuses on the works of young artists. The project was started in 2009 and is held every two years. So far, five exhibitions have been held, showing outstanding domestic artists' unique styles.
Dates: Until Aug. 22
Hours: 9 a.m.-5 p.m., closed Mondays
Venue: Shenzhen Art Museum, inside Donghu Park, Luohu District (罗湖区东湖公园内深圳美术馆)
Metro: Line 5 or 7 to Tai'an Station (太安站), Exit C and then take a taxi (SD News)