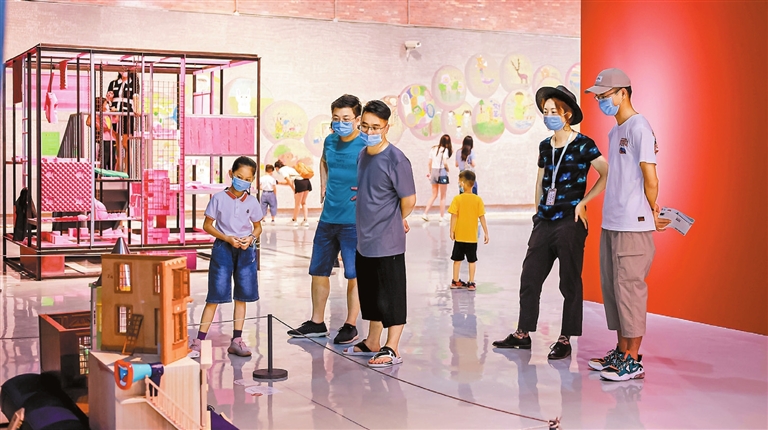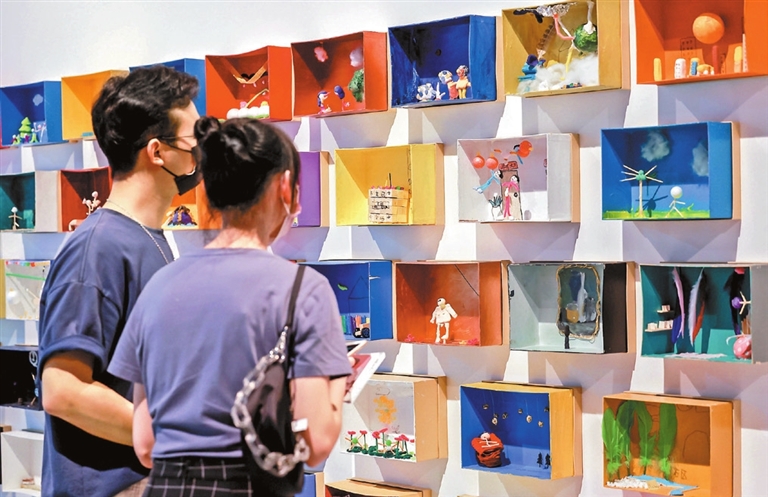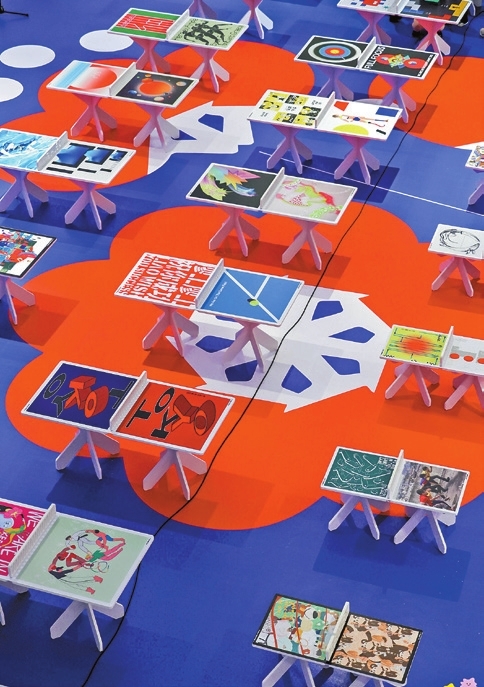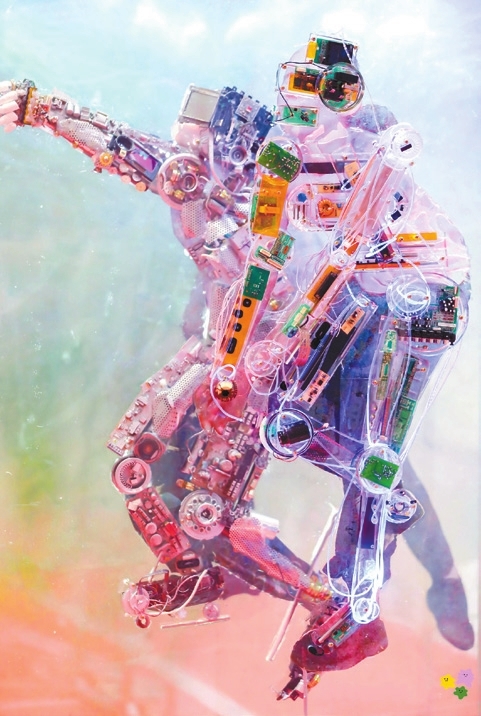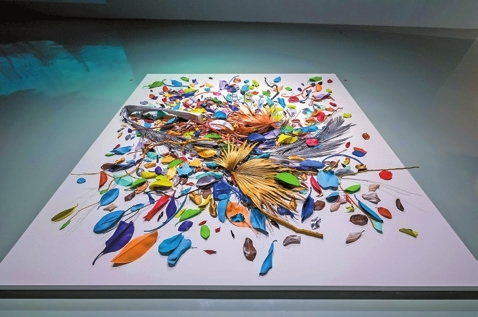 Cao Zhen
caozhen0806@126.com
Aiming to be a kids-friendly city, Shenzhen always has something fun and enjoyable for children. Bàng! Children's Arts Festival, organized by OCT Harbour, OCT-LOFT and OCAT Shenzhen, is not just for young people to have fun; parents and art-lovers can enjoy it too.
"Bàng" in Chinese pinyin means superb, and according to the festival organizers, it also stands for "be-friendly," "artistic," "natural" and "growing." The festival, featuring two major exhibitions, workshops, lectures, weekend bazaars, games and shows, encourages children and parents to create dialogues and grow together. The organizers believe that the participation of children in our public life will bring unlimited imagination to the urban development.
'A Wonderful Journey'
"A Wonderful Journey: An Art Exhibition Dedicated to Kids" is an exhibition of paintings, installations and videos by 12 Chinese contemporary artists. The exhibition curators believe that traveling can expand humans' vision and deepen the understanding of the world; and in traveling, people come across adventures and discover wonders. The exhibition takes "journey" as the theme to invite children to embark on an artistic trip and unleash their imagination. Children can also express themselves by participating in onsite programs.
Last summer, OCAT Shenzhen launched the OCAT Future project to open up the exciting, dynamic and sometimes bewildering world of contemporary art for children, inviting artists, institutions and cross-disciplinary scholars to guide children to explore their own imaginative responses to art.
Dates: Until Sept. 30
Hours: 10 a.m.-5:30 p.m., closed Mondays
Venue: C2 Space, North Area, OCT-LOFT, Nanshan District (南山区华侨城创意文化园北区C2展厅)
Metro: Line 2 to Qiaocheng North Station (侨城北站), Exit B
'Bàng Sporter'
Small-sized basketball stands, colorful ping pong tables and sports-themed installations are placed in the OCT Creative Exhibition Center with the floor printed with athletic sports knowledge. Children can walk, crawl and play in this area to sense the value and charm of sports, while enjoying artworks at the "We Are in the Same Game 2021" exhibition featuring works by 200 artists in Asia. Interactive games and educational events will also be held for children to explore, express and challenge.
Dates: Until Aug. 15
Hours: 10 a.m.-6 p.m., closed Mondays
Venue: OCT Creative Exhibition Center, OCT Harbour, Nanshan District (南山区欢乐海岸创意展示中心)
Metro: Line 9 to Shenzhen Bay Park Station (深圳湾公园站), Exit E