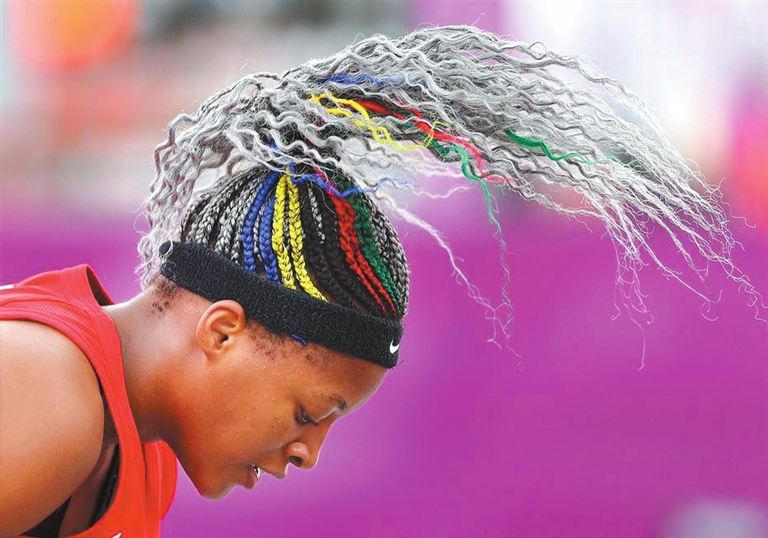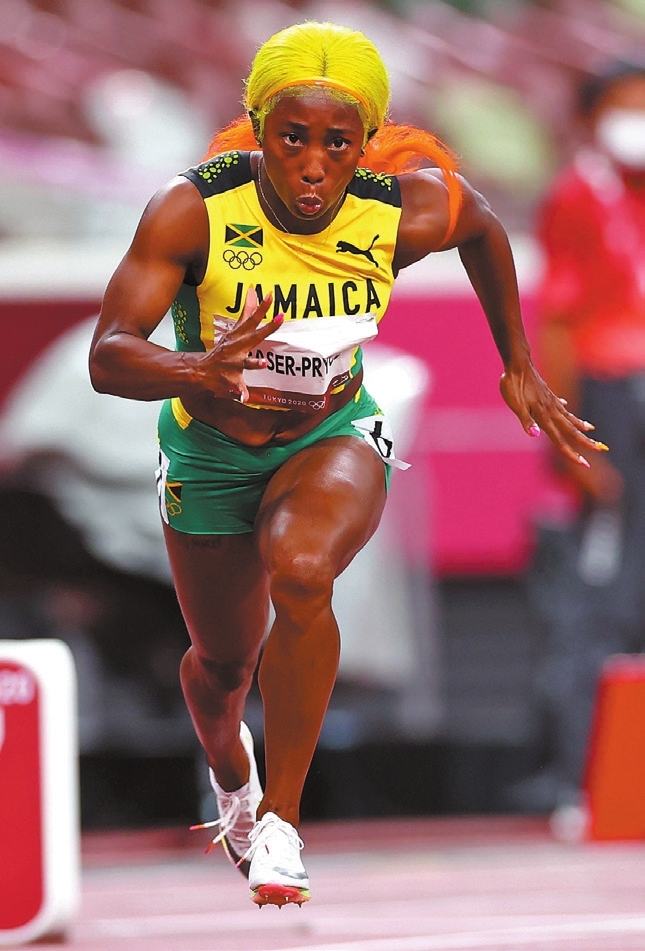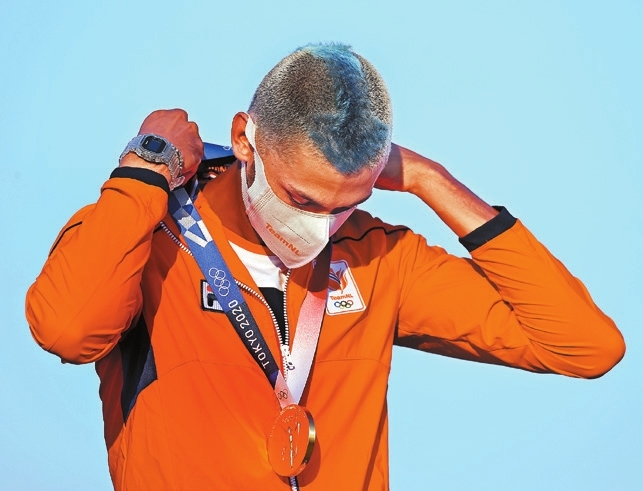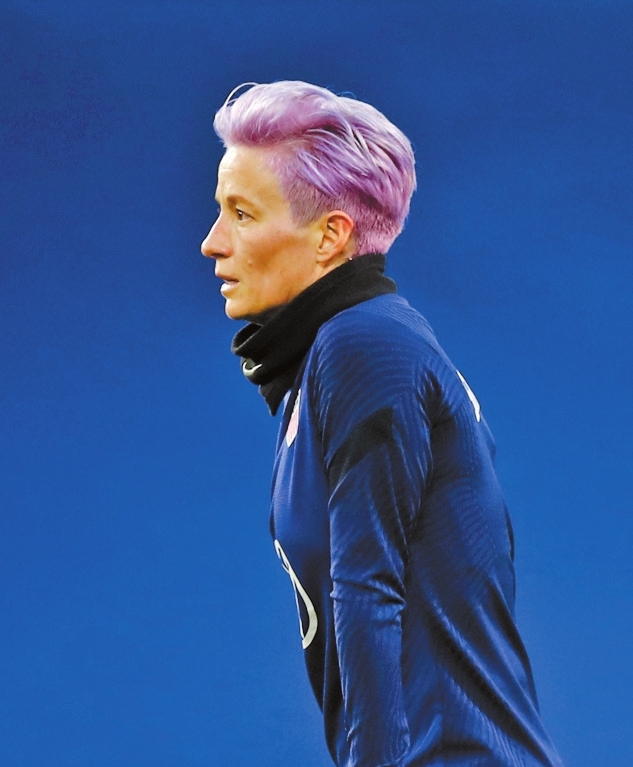 OLYMPIANS at the Tokyo 2020 Games are putting in performances that transcend sport.
Their hair game is just as strong, bold and colorful — from Naomi Osaka's Japanese flag-inspired red and white to Megan Rapinoe who is beautifully rocking a shade between pink and purple, and Dutch windsurfer Kiran Badloe's anime-inspired barnet.
There have been colors on the slides of skateboarding, the volleyball courts and even in the sweaty and punch-laden boxing rings.
Here is a look at some of the eye-catching appearances across venues at the Tokyo Olympics.
American soccer player Megan Rapinoe is a strong believer in how your outward appearance can affect performance on the field of play.
"I always say, 'Look good. Feel good. Play good.' In that order. You have to have that for yourself," Rapinoe said of her hair color choices.
"So for me, having pink hair is a kind of expression of the way that I relate to beauty. When I'm on the soccer field, I want to look beautiful."
For Tokyo, she has stuck with a color that has elements of a hot pink and purple, a color she also wore at the World Cup. She and her hairdresser even have a name for it: Rapinkoe.
Tennis star Naomi Osaka matched her braids to the colors of her national flag.
The Japanese chose beautiful bright red and white box braids, as well as a red and white scrunchie that she used to hold her hair in a ponytail, as she lit the cauldron at the opening ceremony.
We have seen her in different shades of braids before, but the ones she picked for Tokyo that also matched her red Japan kit are the boldest she has had on court in recent times.
The Olympic champion Shelly-Ann Fraser-Pryce from Team Jamaica changes her hair color frequently.
We have seen the sprint star with her hair dyed in nearly all colors including the rainbow-inspired one at the 2019 World Championships in Doha.
The Jamaican who runs a hair business in her home city has opted for a pretty orange and yellow ombré hair. She also completes her style with pink and orange nails.
Turkey's spiker Ebrar Karakurt is spotting a bold bright pink hair. She has always been a short-haired girl and is always changing it up.
Sometimes it's just been the plain black and dark brown, full blonde or streaks of blonde, but her favorite seems to be the hot pink that she has picked for Tokyo.
The Kenyan women's volleyball team also brought more color to the volleyball courts.
It's been an eye-catching return to the Olympic court for the East Africans with an assorted display of colorful dyed hair.
Some of the volleyballers went all out to match their mainly red outfits to the traditional red ochre donned by Maasai men on their hair, while another opted to braid her hair to match her national flag colors.
Pink seems to be popular among Tokyo Olympians.
Skateboarder Leticia Bufoni also took her pink to the steps and slopes at the Ariake Urban Sports Park.
Dutch windsurfer Kiran Badloe sought inspiration for his Olympic hairdo from anime character Aang from American animated TV series "Avatar: The Last Airbender."
Badloe's hair cut includes a blue arrow pointing forward shaved on his head.
Like Aang, he hopes to be the main star when he takes to the water in Tokyo.
"This haircut is a tribute to the one and only true wind master 'The Avatar, the Last Airbender' known to be alive," Badloe posted on Instagram.
"I hope the spirit of this great warrior gives me the power to sail well and use the wind in my [favor]. One day I dream of becoming a master of the wind myself, a true airbender."
And still one athlete that people cannot help but notice is Stephanie Mawuli from Team Japan's women's basketball. She wears a braided ponytail with curly ends, which gradually fades from the colors of the Olympic rings into a really cool silver.(SD-Agencies)