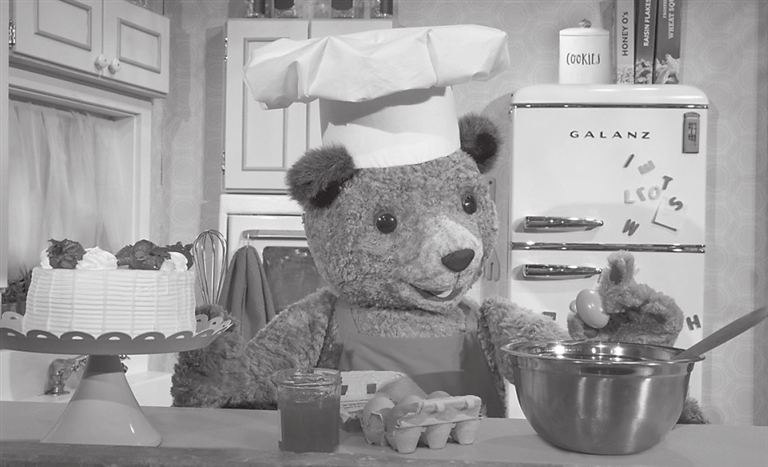 For over 60 years, British author Michael Bond has delighted children and families all over the world with his stories about Paddington. Now the Chinese version of Jonathan Rockefeller's family-friendly show "Paddington Gets in a Jam" will be staged in Shenzhen.
In this original slapstick comedy, Paddington is making his favorite marmalade jam but runs out of sugar. He goes next door to borrow a cup of sugar from his neighbor Mr. Curry, who is in a panic because he's expecting a visit from his great aunt Matilda. And so, Paddington volunteers to help Mr. Curry with his to-do list before her imminent arrival.
Throughout the afternoon Paddington attempts items on the list: repairing the pipes in the bathroom, vacuuming the floors, installing new wallpaper, baking a cake, etc., but in typical Paddington fashion, nothing goes to plan. The pipes burst and flood the bathroom. The vacuum cleaner misbehaves and leaves dust everywhere. Paddington adds too much self-rising flour to the cake, and his efforts at wallpapering turn into a catastrophic (and sticky) chaos. Will Paddington be able to fix everything before great aunt Matilda arrives?
Paddington is a fictional character in children's literature. He first appeared in 1958 in the children's book "A Bear Called Paddington" and has been featured in more than 20 books written by Bond and illustrated by Peggy Fortnum and other artists.
Although Paddington lives in London, he originally came from Peru where he was brought up by his aunt Lucy after he was orphaned following an earthquake.
Time: 10:30 a.m., 3:30 p.m., Aug. 14
Tickets: 180-480 yuan
Booking: WeChat account "mixcworld"
Venue: Theater in MixC World, Nanshan District (南山区万象天地剧场)
Metro: Line 1 to Hi-tech Park Station (高新园站), Exit A
(SD News)