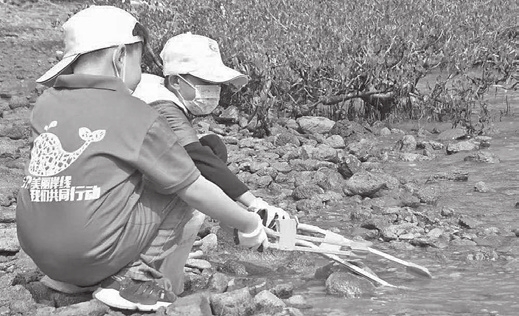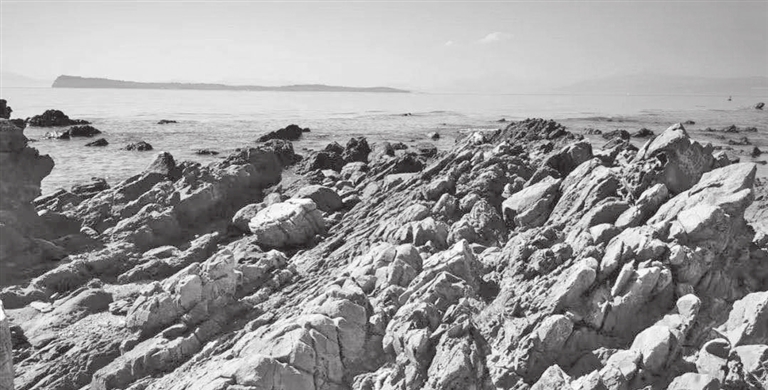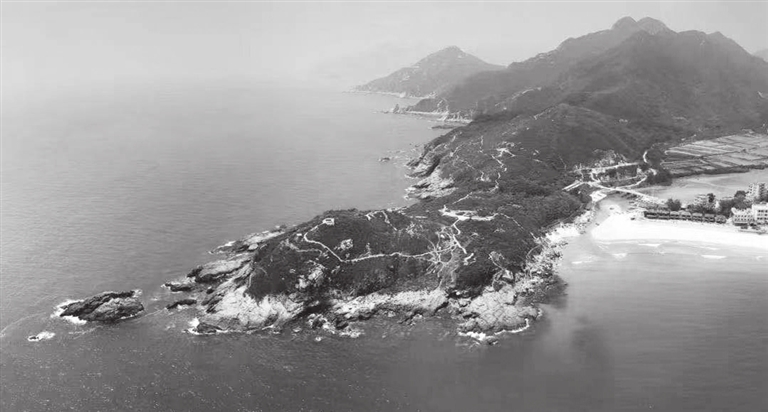 Surrounded by the sea on three sides, Dapeng New Area boasts beautiful natural scenery and many interesting places. Photos depicting Dapeng's marine ecological condition are on display at an exhibition.
Natural ecological tourism is Dapeng's leading industry. Xichong and Yangmeikeng beaches are famous for their clean sands and beautiful sea view. Qiniang Mountain, the second-tallest mountain in Shenzhen, remains a lush and unexplored forest. Coastal defense culture, fisheries culture and Hakka culture are intangible cultural heritages in the new area. The Dapeng Fortress is one of the Top 10 cultural scenic spots of Shenzhen. In addition, there are some popular scenic spots such as Dapeng Peninsula National Geopark, Jiaochangwei and Dongshan Temple.
Dapeng's air quality ranks first among Shenzhen districts with 94 percent of days of good air quality last year. The annual average concentration of negative oxygen ions is higher than 2,000 per cubic centimeter. Dapeng is where Gross Ecosystem Product is applied; it is a concept that puts a price on the natural environment and tells people the value of the products and services that nature offers.
Dates: Until Aug. 20
Hours: 9 a.m.-6 p.m., closed Mondays
Venue: MJH Gallery, iD Town, Kuipeng Road, Dapeng New Area (大鹏新区葵鹏路艺象iD Town满京华美术馆)
Metro: Line 8 to Yantian Road Station (盐田路站), Exit D and then take bus M380, M199 or M457 (SD News)