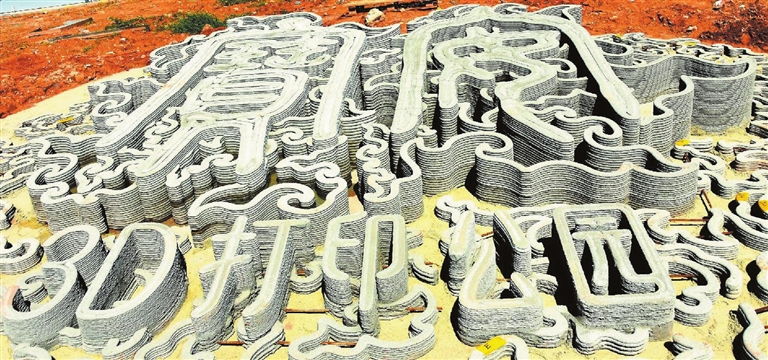 MORE than 1,000 3D-printed pieces of concrete components have been placed in Fuhai Subdistrict in Bao'an and the construction of the first 3D-printed landscaping square in China is about to complete, Shenzhen Special Zone Daily reported.
Commissioned by the Bao'an District Public Works Bureau, China MCC20 Group Co. Ltd. and Professor Xu Weiguo and his team, introduced 3D-printed concrete technology and intelligent manufacturing technology to build a 5,000-square-meter 3D-printed square at the Shenzhen World Exhibition and Convention Center. The printed technology included pavement cementing, printing sculptures, benches, tree pools, flower beds and fences.
The 3D-printed concrete technology is created by Professor Xu and his team in the School of Architecture, Tsinghua University. The items displayed at the square were printed with auspicious clouds of different forms and with graceful lines.
The auspicious cloud was calculated through an algorithm and does not need to use cement in preset models. Instead, it was printed through the electronic models controlled by a computer, the bureau said.  
(Han Ximin)