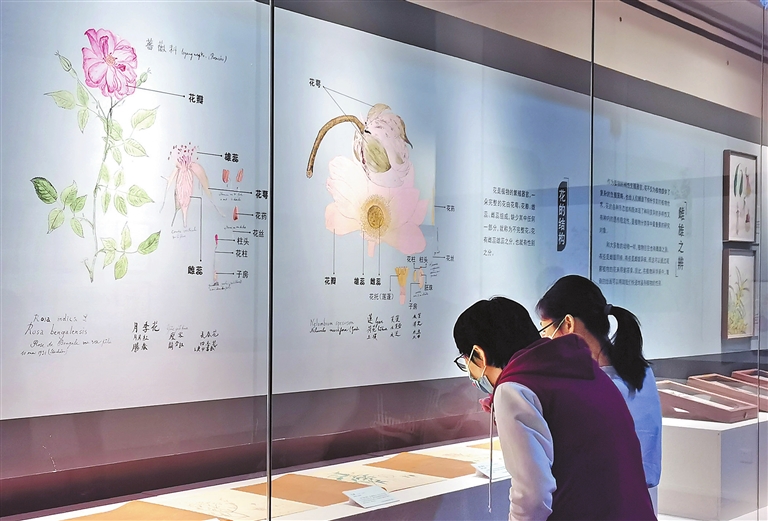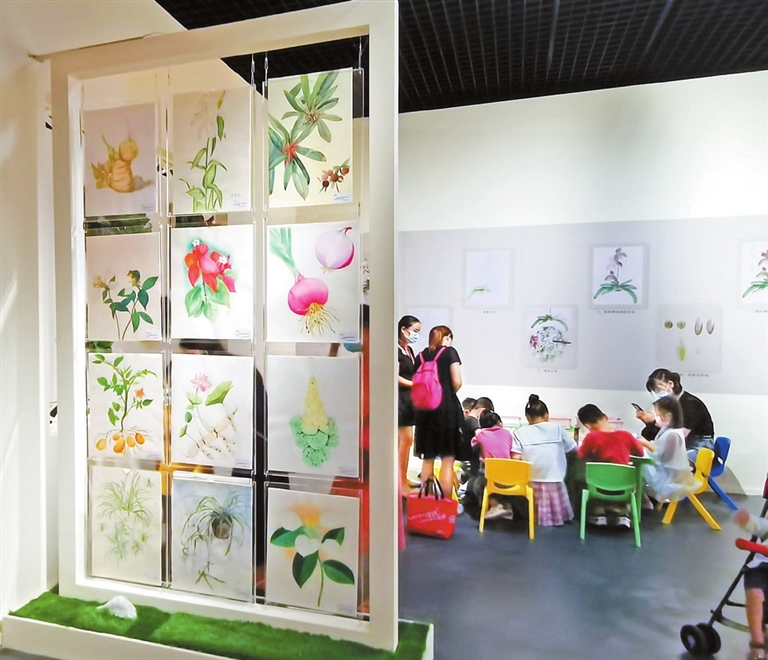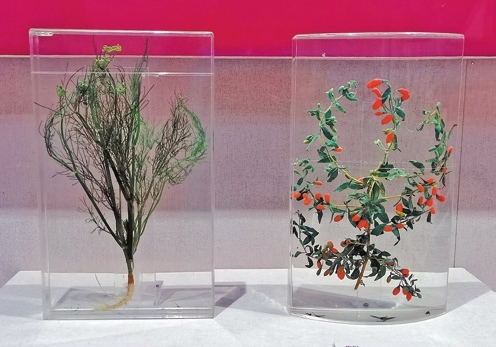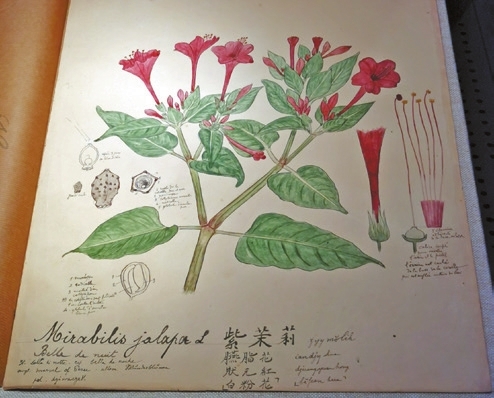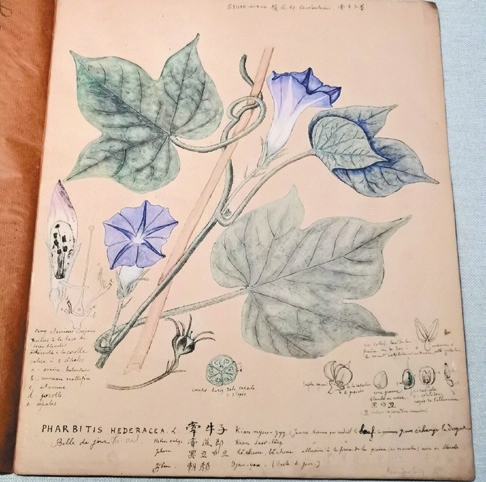 Cao Zhen
caozhen0806@126.com
If the "Horizons: The Evolution of Astronomical Observations" exhibition at the Shenzhen Museum taps into the macro universe, then the newly opened botanical scientific illustration exhibition spotlights the biological beauty found in a micro world.
The exhibition, co-organized by the Shenzhen Museum and the Tianjin Natural History Museum, showcases more than 100 botanical scientific illustrations (including replicas) and 32 herbariums from the Tianjin museum and 41 botanical illustrations by lovers of painting. Some old books on the botanical science from the Shenzhen Museum and individual collectors are also on display.
Scientific illustrations of plants depict the forms, colors and details of plant species. It is an important aspect of the larger realm of botanical art, defined by its purpose as an aid to the study and classification of plants. Botanists and illustrators work together to make illustrations. Technical accuracy is essential in the illustrations but the artistic beauty is also worthy of appreciation.
Many illustrations in the Tianjin Natural History Museum were created in the 1930s, the very early period of China's plant taxonomy and botanical scientific illustrations.
The museum was founded in 1914 as the Hoangho Paiho Museum by French Jesuit and natural historian Émile Licent. For the first 25 years after the museum's founding, Licent conducted explorations in areas along the Yellow River and the Haihe River, with the full length of the exploration stretching 50,000 kilometers.
During these explorations, Licent collected over 200,000 paleontology, animal, plant, ancient human and rock specimens. He also guided Chinese botanical researchers and painters to make illustrations which today are still bright and clear. Some plants were marked with not only their Latin names, but also their French and Chinese names, as well as the commonly known names in North China.
The museum was later renamed the Northern Border Museum and finally the Tianjin Natural History Museum, which now has over 400,000 biological specimens.
Dates: Until Nov. 7
Hours: 10 a.m.-6 p.m., closed Mondays
Booking: WeChat account "iszbwg"
Venue: Shenzhen Museum (of History and Folk Culture), Futian District (福田区深圳博物馆历史民俗馆)
Metro: Line 2 or 4 to Civic Center Station (市民中心站), Exit B