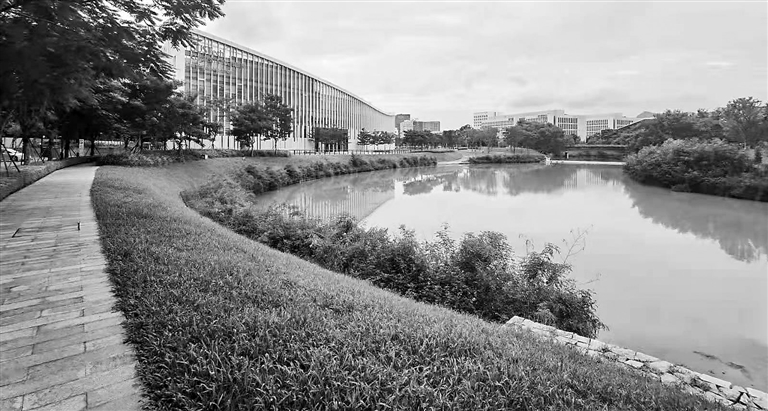 Han Ximin
1824295095@qq.com
THE section of the Dasha River Ecological Corridor that runs through the campus of Southern University of Science and Technology (SUSTech) has opened to the public, according to SUStech's official WeChat account.
The SUSTech section is part of the 1.6-kilometer-long corridor along University Town in Xili, northern Nanshan that opened to the public in May this year.
Visitors to the SUSTech section can enter through Gate 4 and Gate 8. They need to undergo facial recognition, show health codes, travel codes and go through temperature checks.
Li Fengliang, Party chief of SUSTech, said the opening of the section is to meet residents' demand and requires the university to be well prepared for COVID-19 prevention and control.
At the First Session of the 7th Shenzhen Municipal People's Congress earlier this year, lawmakers had called for the opening of the University Town section, which had been separated from the rest of the 13.7-kilometer Dasha River Ecological Park from Xili down to Shenzhen Bay Park. Xue Qikun, president of SUSTech, also expressed support for opening the section and returning the green space to residents.
"I often jog along the Dasha River Ecological Corridor. The opening of the SUSTech section will extend my jogging to this section, which has nice views," said a resident surnamed Chen who lives near the university. "It is enjoyable to jog in this part as you can meet many lively young people and feel the vitality of the university."