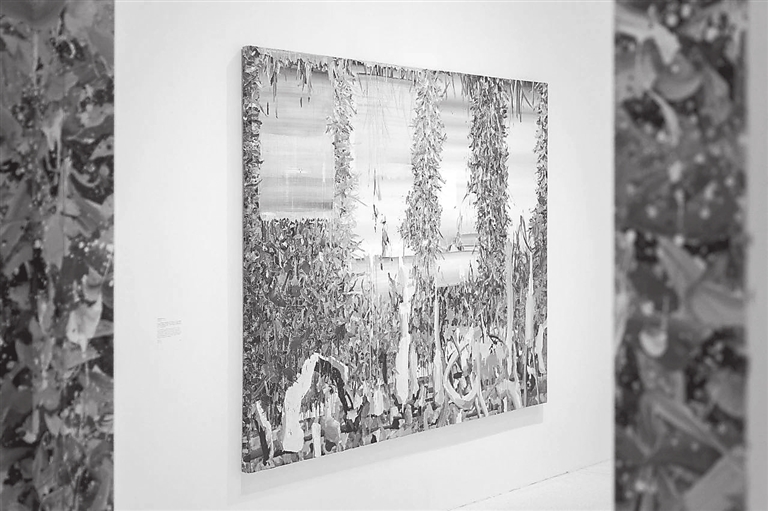 'Perspectival Playground — Solo Exhibition of Yung Ho Chang'
As one of the most important architects in China, Yung Ho Chang has not only designed many eye-catching architectural works, but also participated in a large number of art exhibitions and conducted theoretical studies, covering everything from the changes in Asian urbanization to the experimentation of exhibition planning. The driving force behind his development lies in the architect's broad vision and diversified exploration. He constantly returns to the starting point of architecture, reflecting on and reconstructing all basic elements, thus opening up the possibility of re-understanding architecture.
The five installations in his "Looking For" series present a brief history of perspective (a way of representing shapes and volumes in architecture). Chang's works begin with the experiments regarding linear perspective carried out in the 14th century by Italian architect Filippo Brunelleschi who pioneered the era of constructing spaces with scientific methods.
At the exhibition, visitors can look at the one-point perspective created by architect Andrea Palladio in the 16th century and the complicated experience of abstract urban spaces in current times. Visitors can think about the camera obscura used by painter Johannes Vermeer when he painted in the 17th century and learn from painter Kazimir Malevich from the early 20th century to create six rotatable viewfinders. Visitors can also find the perspective relationship between windows, rooms and furniture in Alfred Hitchcock's movie "Rear Window."
The "Looking For" series is like a space game exploring the history of architecture and opening up the viewers' imagination of perspective. In this game, time and space created by architects and artists from different eras are mixed together, with no distinction between ancient and modern, past and present.
'Xue Feng: Far Far'
The painting exhibition by artist Xue Feng is the first exhibition of the Pingshan Art Museum's "Shenzhen Contemporary Artists Series" project. Since its opening in 2019, the art museum has been focusing on contemporary art and local art. The series was launched based on the current situation and development of contemporary art in Shenzhen, expecting to promote contemporary art in Shenzhen by means of inspiring, assisting and inheriting. In the future, more exhibitions will be planned in the series through the analysis of individual artists' cases.
The ending dates for both exhibitions have not yet been set. While there, visitors can also check out the six exhibitions of the "Nine-Tiered Pagoda: Spatial and Visual Magic" project at the museum. The project invited nine groups of artists, nine architects and nine designers to form nine temporary teams to do art. Visitors can immerse themselves in the museum's first virtual art exhibition featuring eight Chinese contemporary artists' works.
Hours: 9 a.m.-5 p.m., closed Mondays
Tickets: Free
Booking: WeChat account "PingshanArtMuseum"
Venue: Pingshan Art Museum, Huide Road, Pingshan District (坪山区汇德路坪山美术馆)
Transport: Take the high-speed rail from Shenzhen North Station to Pingshan Station and then take a taxi(SD News)