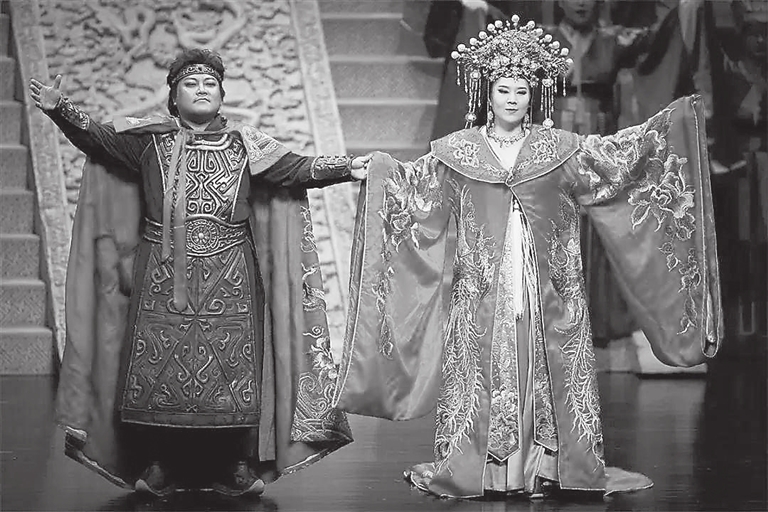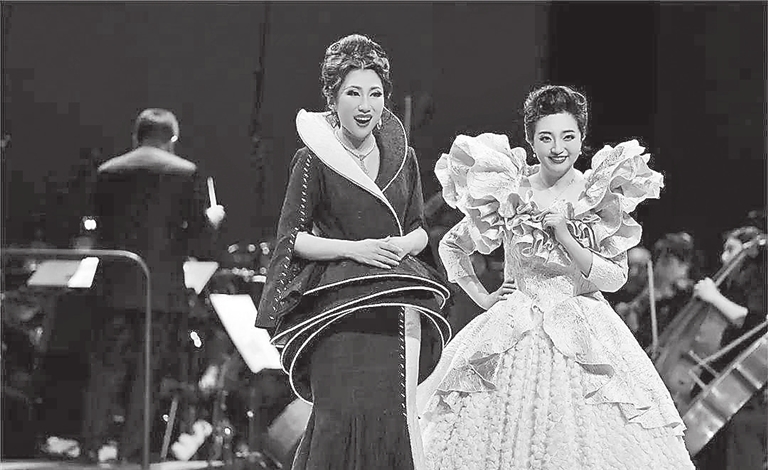 The prestigious China National Opera House will present three nights of classical operas: "Turandot" on Sept. 3, "Le Nozze di Figaro" (concert version) Sept. 7 and a concert of various opera songs Sept. 5.
Puccini's "Turanrot" is a fantastic audio-visual feast consisting of gripping plots, passionate arias and breathtaking stage designs. Turandot, daughter of Emperor Altoum, has decreed that she will only marry if a suitor of noble blood can answer three riddles. If he cannot, the price shall be his head. Her most recent suitor, the Prince of Persia, is to be executed at the moon's rising.
As in "Madama Butterfly," the score is filled with Asian touches, the percussion section in particular packed with gongs and various tuned instruments (xylophones, glockenspiels and the like).
It's an opera that blends epic chorus passages with some brilliantly intimate moments. Indeed, the chorus plays a much more significant role than in Puccini's other operas, acting as an onstage witness to well over half of the action.
The opening is a powerful series of five chords, said to musically depict an executioner's axe falling, and that hair-raising effect is spectacularly well maintained throughout. "Turandot" also contains arguably the most famous tenor aria, "Nessun Dorma," an instantly recognizable piece of music that has lost its dark meaning by being repeatedly considered out of context.
"Le Nozze di Figaro," Mozart's chaotic whirlwind of mistaken identities and twists and turns, is a comedy that takes place on a single crazy day — the wedding day of Figaro and Susanna. It tells how the two servants succeed in getting married, foiling the efforts of their philandering employer, Count Almaviva, to seduce Susanna, and they teach him a lesson in fidelity.
From the first note of the famous overture to the count's lesson in marital fidelity, Mozart's musical invention conveys a story in which the women are portrayed as wiser, shrewder and more civilized than the men.
The Sept. 5 concert will feature familiar tunes from operas like "Carmen," "The Magic Flute," "The Merry Widow," "The Barber of Seville," "The Lady of the Camellias" and "Il Trovatore."
Established in 1952, the China National Opera House is home to a vast team of prominent conductors, playwrights, artistic designers, directors and performers.
Its repertoire includes a large selection of the world's best operas that are regularly presented along with the traditional Chinese classical pieces such as "Farewell My Concubine," "Dream Forest" and "The White-haired Girl."
The China National Opera House regularly participates in various international exchanges and has presented a huge number of spectacles in most of the world's famous opera houses.
Time: 8 p.m., Sept. 3, 5, 7
Tickets: 120-880 yuan
Booking: WeChat account "gdszlgcc"
Venue: Longgang Culture Center, 8308 Longxiang Boulevard, Longgang District (龙岗区龙翔大道8308号龙岗文化中心)
Metro: Line 3 to Longcheng Square Station (龙城广场站), Exit D(SD News)