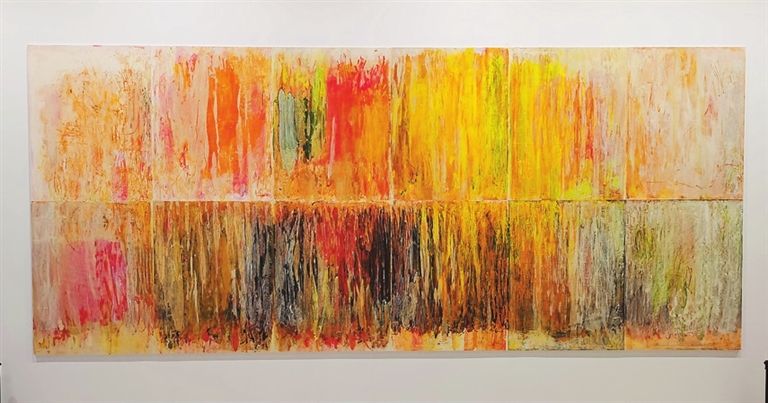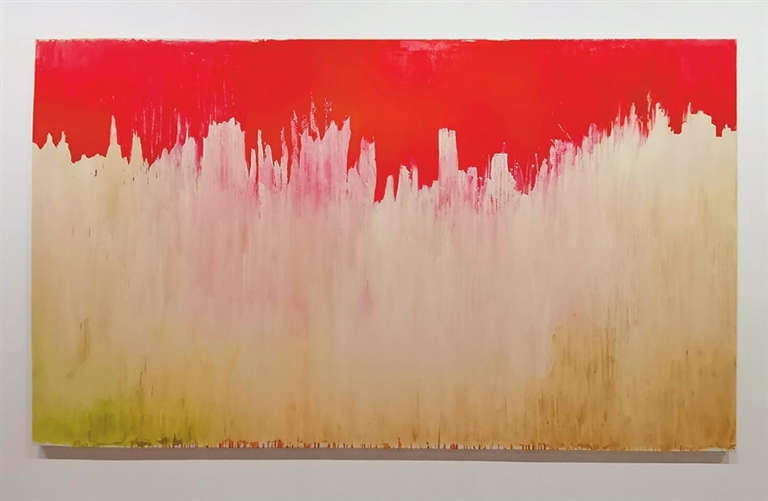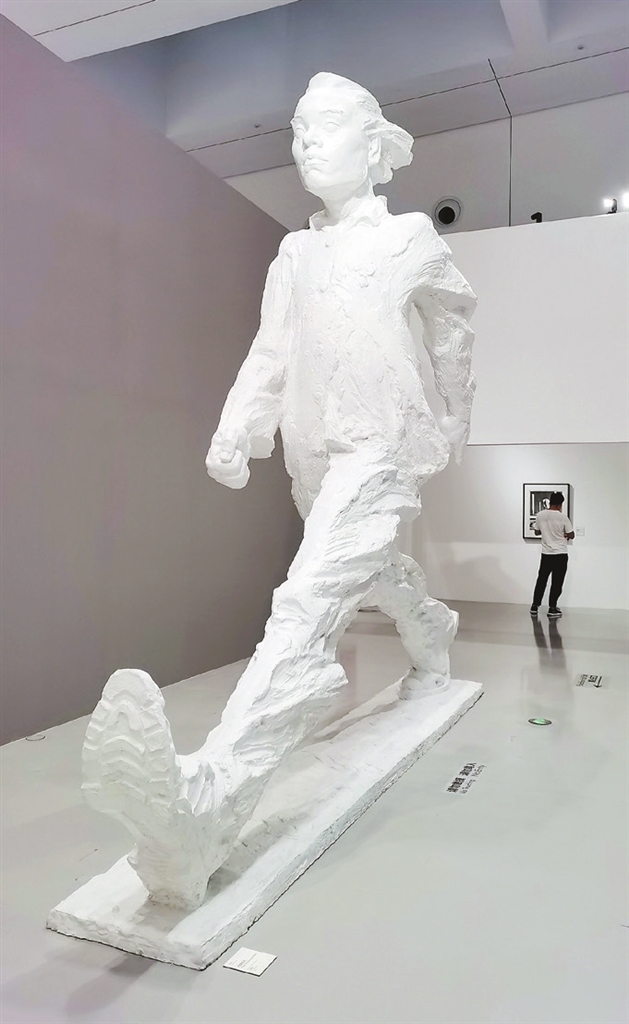 The "Transcendence and Rén Jiān — Su Xinping and Christopher Le Brun" exhibition features Chinese artist Su Xinping's contemporary paintings, sculptures and videos and British artist Christopher Le Brun's abstract paintings and prints, creating a dialogue between two cultures.
Su's early experience of living on the grassland in Inner Mongolia and serving in the army inspired him to have a profound understanding of the solitude of the earth, the sky and the soul. From the 1980s to the 1990s, he created a large number of prints reflecting on these themes, showing the unusual strength of his artistic spirit and his will towards life.
Later, being aware of the changes in China's social transformation, Su began to use oil paintings and sketches to explore social realities such as human desire and spiritual crisis. He uses black, white and gray colors to demonstrate elements such as loneliness, innocence, simplicity, suspension and anxiety. He addresses both personal and collective narratives, illustrating the impact of urbanization on people, as well as his own journey from the grassland to the city of Beijing. Su is now vice president of the Central Academy of Fine Arts in Beijing.
If Su's paintings look cold and still, Le Brun's abstract paintings in bright colors give a warm and vibrant impression to viewers. Le Brun was president of the Royal Academy of Arts in London from 2011 to 2019. His practice over the past two years has focused on abstraction, inspired by the principle of flatness established by modern Western art. His use of colors and the glowing surfaces on his paintings are what he describes as primary responses to the act of painting.
"If Le Brun is a visual composer, then Su Xinping is a traditional poet wandering around the gap of history. This distinction in aesthetic orientation reflects the connection between their respective modern narratives and traditions. The artistic tension between spirituality and reality presented in the 'Transcendence and Rén Jiān' exhibition oscillates between lightness and denseness, agility and bluntness," said the exhibition curator Sun Dongdong.
Dates: Until Sept. 19
Hours: 10:30 a.m.-5:30 p.m., closed Mondays
Venue: Shenzhen Museum of Contemporary Art and Urban Planning, Futian District (福田区深圳市当代艺术与城市规划馆)
Metro: Line 3 or 4 to Children's Palace Station (少年宫站), Exit A2(Cao Zhen)