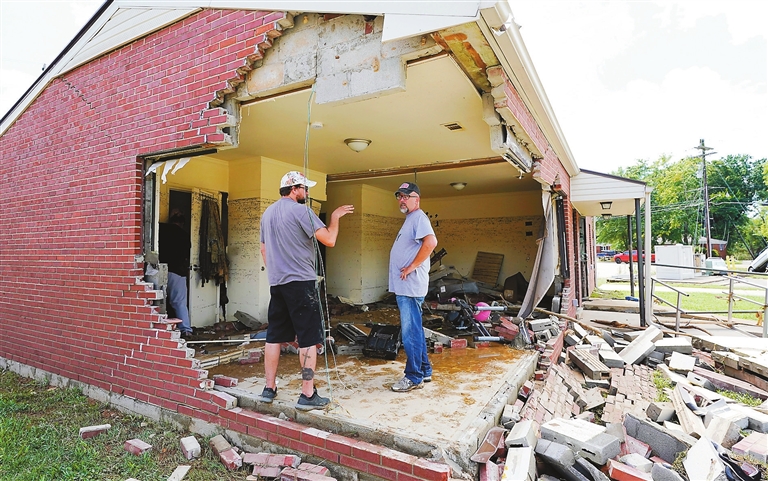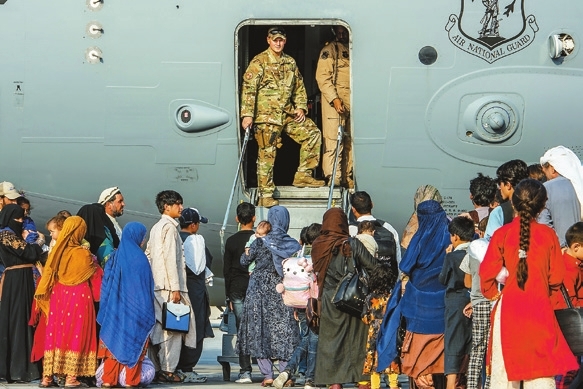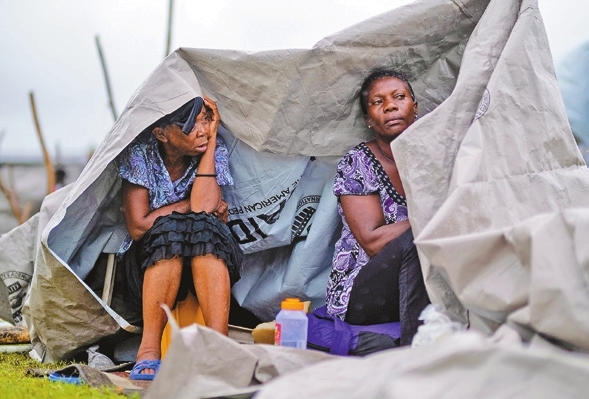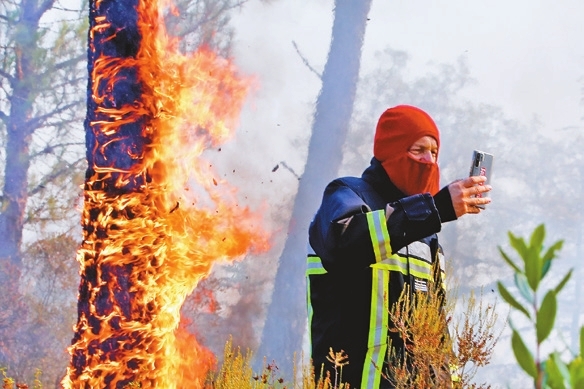 22 killed after record-breaking rain in US
At least 22 people were killed and rescue crews searched desperately on Sunday amid shattered homes and tangled debris for dozens of people still missing after record-breaking rain sent floodwaters surging through Middle Tennessee in the United States. A preliminary rainfall total of 17.02 inches (43.23 cm) was measured at McEwen, Tennessee, on Saturday, which would break the all-time 24-hour rainfall record for the state of Tennessee. The old record was 13.06 inches, recorded in Milan in 1982. Xinhua
Deadly firefight erupts at Kabul airport
A firefight broke out in the chaos at Kabul's Hamid Karzai International Airport on Monday morning as foreign forces continued to assist with evacuations and thousands of Afghans attempted to escape the country taken over by the Taliban a week ago.
One Afghan security personnel was killed and three others wounded when the firefight erupted between Afghan security forces and unknown attackers, the official account of the German Joint Forces Operations Command said in a tweet.
The violence came as the U.S. Joe Biden administration grapples with a torrent of criticism over the fallout of its pullout from Afghanistan.
Biden said on Sunday that the administration is considering extending the deadline for the complete troop withdrawal beyond its original August 31 date.
Haiti quake toll rises
The death toll in the major earthquake that struck Haiti on August 14 has risen to 2,207, as attacks on aid convoys have complicated efforts to bring relief to survivors.
A government statement said that 344 people remain missing and 12,268 have been listed as injured. Nearly 600,000 people were affected by the disaster and are in need of urgent humanitarian assistance.
But efforts to deliver food, water and medical supplies to quake victims have been complicated not just by road and bridge damage but by attacks on aid convoys by so far unidentified gangs.
New finding on source of COVID-19
Animal trans-species transmission is the most likely origin of COVID-19 based on current scientific data, said a recent article in the U.S. science journal, the Cell.
Scientists have added more depth and diversity to the understanding of the viral origins of SARS-CoV-2, sequencing 411 bat samples from a small region in China's Yunnan collected between 2019 and 2020, leading to 24 full-length coronavirus genomes, said the article titled "The continuing search for the origins of SARS-CoV-2."
Fire sweeps through French forests
Thousands of people fled homes, campgrounds and hotels near the French Riviera on August 17 as firefighters battled a blaze that raced through nearby forests, sending smoke pouring down wooded slopes toward vineyards in the picturesque area.
It was just the latest blaze in a summer of wildfires that have swept across the Mediterranean region, leaving areas in Greece, Turkey, Italy, Algeria and Spain in smoldering ruins.
The wildfire started on August 16 evening, in the height of France's summer vacation season, about 40 kilometers inland from the coastal resort of Saint-Tropez.
White House in new crisis
The White House is finding itself in a new crisis after a botched withdrawal of its troops from Afghanistan, overwhelmed by withering criticism from home and abroad.
Pundits recently used the phrase "Saigon moment" to describe what was unfolding in Kabul, where photographers captured images of a Chinook helicopter flying near the U.S. embassy amid a hasty evacuation ahead of the Taliban's complete takeover of the city.
U.S. President Joe Biden alleged on August 17 "our mission in Afghanistan was never supposed to have been nation building," while acknowledging that the situation in the country "did unfold more quickly than we had anticipated." Former U.S. President Donald Trump recently directed a series of harshly-worded statements against Biden, saying that "there has never been a withdrawal operation that has been handled so disastrously."
Some allies are also lashing out at the United States over the Afghan debacle, as they have been left scrambling to get their nationals out of the country.
(SD-Agencies)