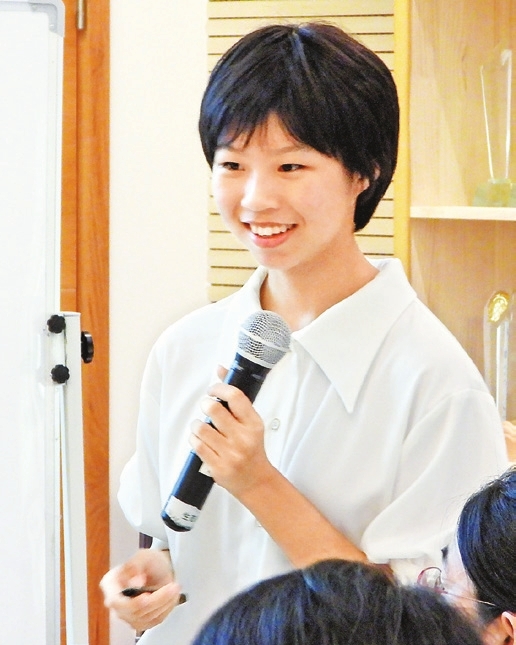 IN Futian Mangrove Ecological Park, an 18-year-old carefully listening to birds' songs and calls in a morning in August, identified an Asian koel quickly flying to the distant bushes through its song.
Huang Yunfei, a birding enthusiast, is a freshman of the Division of Arts in Shenzhen University. She is also a member of Shenzhen Bird Watching Society and a volunteer for environmental protection charity activities. On July 31, Huang was selected as the youngest independent council member of Mangrove Wetlands Conservation Foundation (MCF), which appeals for more attention to the mangrove park's ecological conservation.
Huang fell in love with bird watching when she was in primary school, and she was surprised to learn there are numerous bird species in nature. She traveled to Australia after her high school entrance examination because of the country's wide spectrum of birds. "I saw many black swans and little penguins. It is even my first time to see penguins," Huang told Shenzhen Special Zone Daily.
During that eye-opening trip, she added 55 species to her bird watching journal. She has honed her birding ear through long-time observation and is now skilled in decoding birdsongs. At present, she has been able to identify more than 30 bird species by ear, which include the oriental magpie-robin and black drongo. These skills have helped her gain remarkable insights on birds, such as birds' songs and calls' different meanings.
To raise environmental awareness among friends and classmates, Huang began drawing birds in her second year of high school. "I always secretly drew on my sketch pad while my parents were asleep," she said. "I searched information on the phone and listed every bird's detail for one to two hours every day at that time. I once stayed up all night writing down this stuff."
Huang has illustrated for famous nature observer and Shenzhen writer Nan Zhaoxu. She is working on illustrations for Nan's new book, and she has also started painting cartoons to publicize birding knowledge. The first issue of her works focuses on "What do you do if you find a baby bird on the ground?" and "Red-whiskered bulbul's reproduction." These cartoons have boosted her confidence to keep creating.
She also designed spotted dove-themed and red-whiskered bulbul-themed memes and is currently drawing memes with snow leopard images to draw people's attention to the endangered species.
When talking about her plans, Huang expects to publish her red-whiskered bulbul-themed cartoons and participate in international and domestic communication activities to inform more people about Shenzhen's environmental protection achievements.  (Xia Yuanjie)