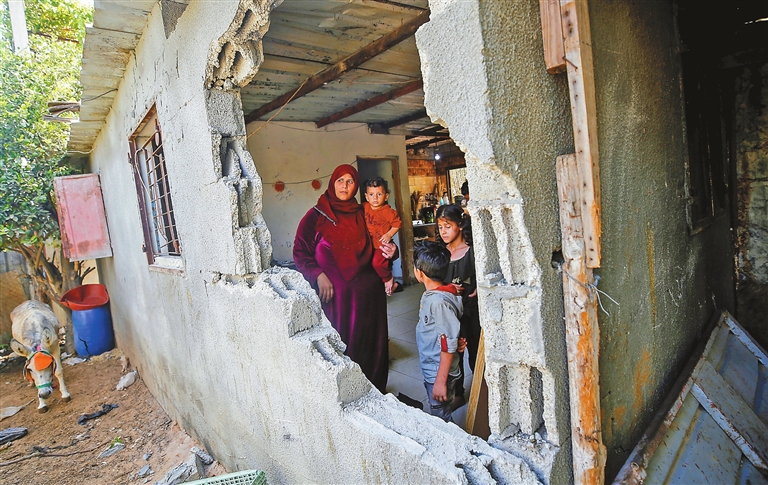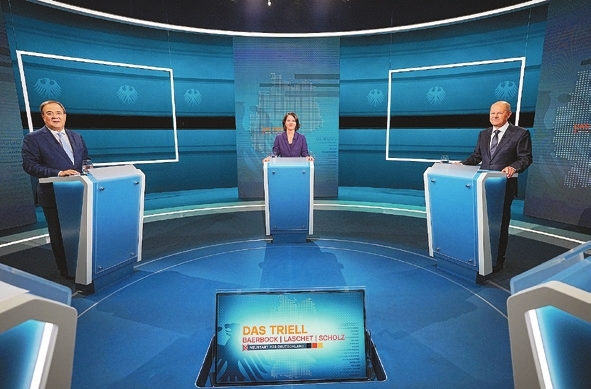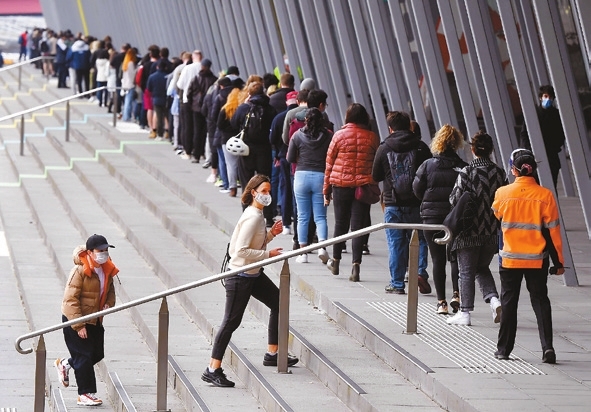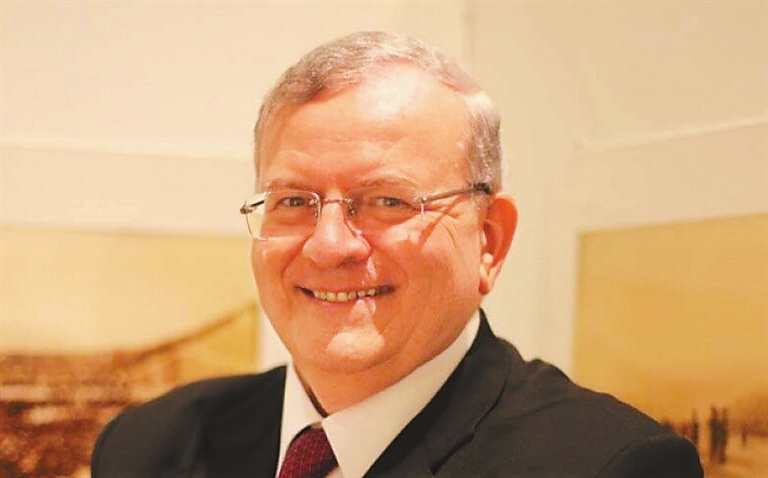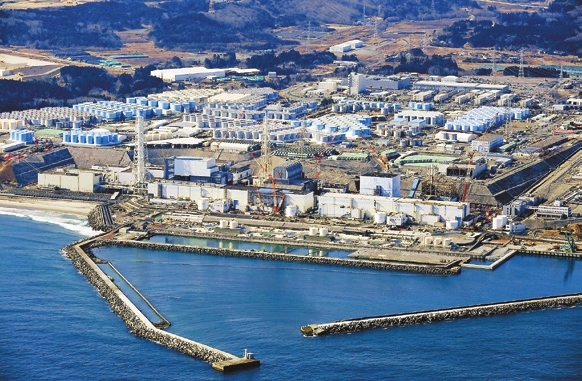 Israel strikes Gaza after fire balloons, border clashes
A Palestinian woman looks out of her house damaged in a nearby Israel bombing at Hamas sites over fire balloons into Israel, in Beit Hanoun in the northern Gaza Strip, on Sunday. The Israeli air force attacked two sites in Gaza on Sunday, the army said, after Gazans clashed with forces on the border and launched incendiary balloons into southern Israel. Israeli "fighter jets struck a Hamas military compound used for manufacturing weapons and training as well as an entrance to a terror tunnel adjacent to Jabalia," the Israeli army said.Xinhua
German candidates face off in debate
The three candidates to succeed Chancellor Angela Merkel in Germany's election sought to gain an advantage in the closely fought race in a televised debate on Sunday, with recent polls suggesting that many voters are unimpressed with the choice they face.
The contenders in the September 26 parliamentary election are Armin Laschet for Merkel's center-right Union bloc, Olaf Scholz for the center-left Social Democrats and Annalena Baerbock for the environmentalist Greens.
No candidate appeared to score decisive points or commit a major error in the debate on RTL and n-tv private television, the first of three. It saw at times combative performances from Laschet and Baerbock, the two candidates who face the most pressure.
Australia plans reopening
As Australia's COVID-19 deaths exceed 1,000, a grim toll but modest by global standards, a country that has used relentless lockdowns now faces perhaps its biggest health policy challenge of the pandemic — how to reopen.
The highly infectious Delta variant has breached the country's fortress-style controls and entrenched itself deep enough in Sydney, Australia's biggest city, and with a foothold in Melbourne, that authorities have dispensed with plans to eliminate it.
Instead, they plan to ramp up Australia's lagging vaccination effort and live with COVID-19, an approach that would help struggling businesses but which is opposed by states determined to crush the disease.
Wife of Greek ambassador jailed
A Brazilian woman was sentenced on Saturday to 31 years in prison for planning the murder of her husband, the former Greek ambassador to Brazil.
In 2016, Kyriakos Amiridis' charred remains were found in the boot of a burnt-out car in Rio de Janeiro.
His wife Francoise de Souza Oliveira had been having an affair with a military police officer, Sergio Gomes.
Gomes later confessed to killing the ambassador at the behest of his lover, and he has been jailed for 22 years.
At the end of their three-day trial, a judge described their crime as "bestial."
TEPCO to release Fukushima wastewater
The Japanese operator of the Fukushima Daiichi nuclear plant has decided to release treated wastewater from the ruined facility in an area roughly 1 km offshore from the site, Japanese media Nikkei reported last week.
Tokyo Electric Power Co. Holdings, also known as TEPCO, is expected to present the plan to Japan's Nuclear Regulation Authority next month for review. But Fukushima Prefecture fishers remain strongly opposed to the discharge, slated to begin in spring 2023.
Experts refute US COVID origins tracing report
Foreign experts have refuted the U.S. intelligence community's report on the origins of COVID-19, saying an approach that isn't science-based and aimed at scapegoating China will undermine global efforts to end the pandemic.
The intelligence community's assessment on the origins of COVID-19 released on Friday does not rule out either natural exposure or a laboratory accident, and falsely claims that China "continues to hinder the global investigation, resist sharing information and blame other countries."
Nako Stefanov, CEO of Bulgarian Strategic Management Institute, called the report released by the Office of the Director of National Intelligence of the United States "ironic." (SD-Agencies)