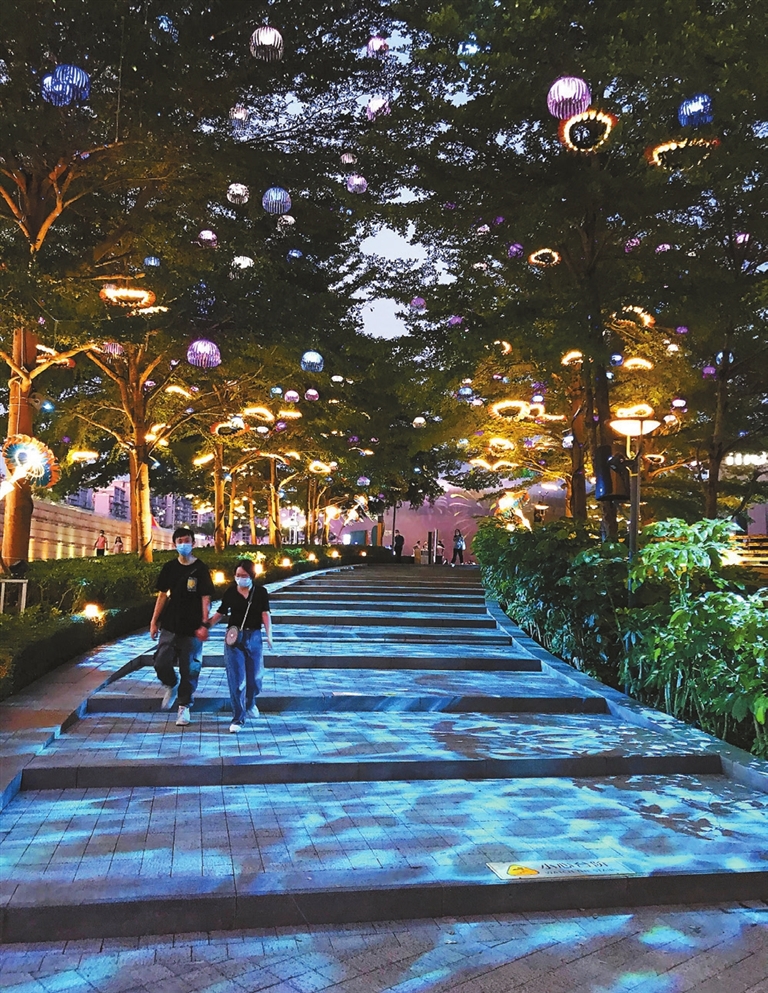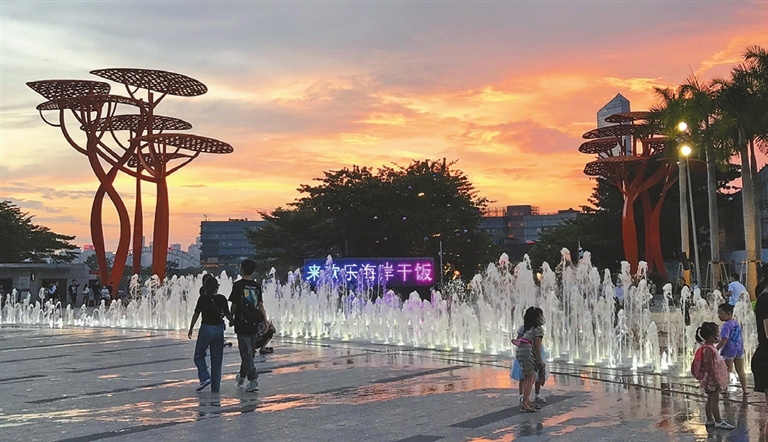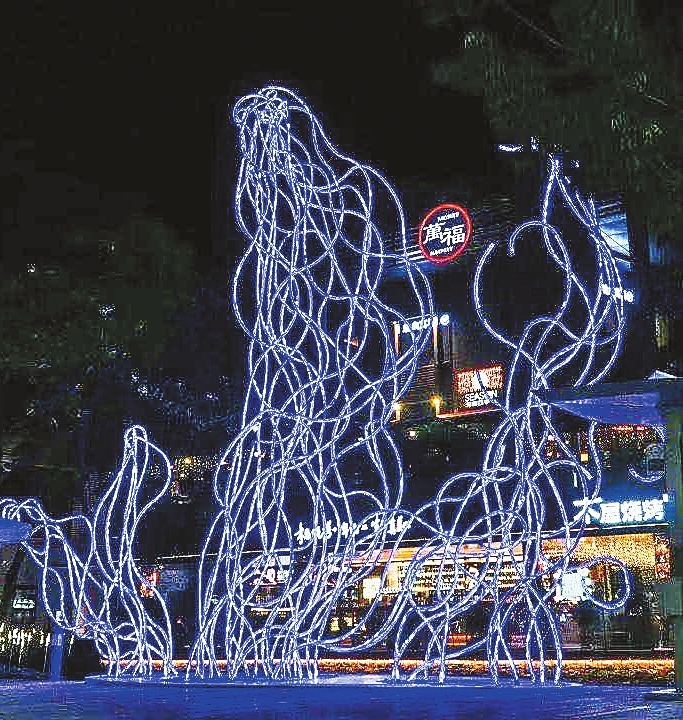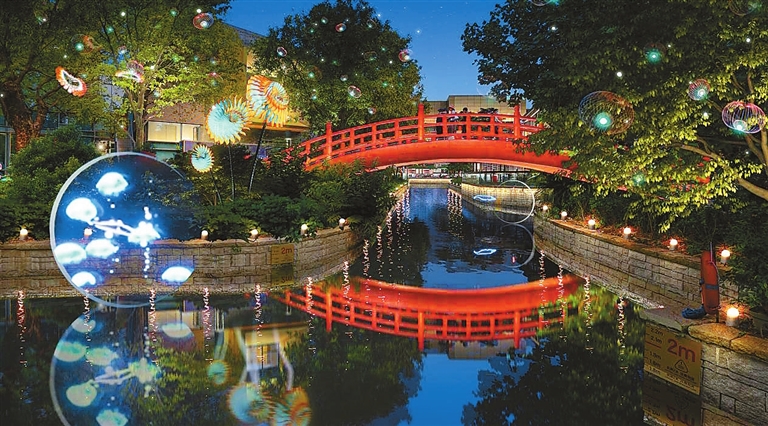 Cao Zhen
caozhen0806@126.com
With sumptuous cuisines, fascinating fountains, trendy shops of everything and endless fun activities and live music, OCT Harbour is a vast entertainment area with something for everyone. Now, light installations are dotting the trees, roads and lakeside in the area, and as autumn is approaching, a night stroll will be very pleasant and enjoyable.
With "Sparkle Flow" as the theme, the lighting project was designed based on OCT Harbour's unique layout and architecture that merge nature with modernity. Visitors can walk along the main pedestrian road on the site from south to north (or in reverse), pass Qushui Bay and wander by the lake to see most of the light installations and decorations.
With artist Alex Doss and lighting designer Han Haibin as consultants, the lighting gives the shopping, leisure and cultural complex a layered and dreamy atmosphere. Jellyfish-like lights on trees, wave-like light projections on roads and holographic projections of marine creatures by the lake not only echo the ocean culture of the city but also create a joyous and bright atmosphere in the complex.
The lighting project was launched to celebrate the 10th anniversary of the opening of OCT Harbour and the 35th anniversary of the founding of OCT South China Group.
Venue: OCT Harbour, Nanshan District (南山区欢乐海岸)
Metro: Line 9 to Shenzhen Bay Park Station (深圳湾公园站), Exit E