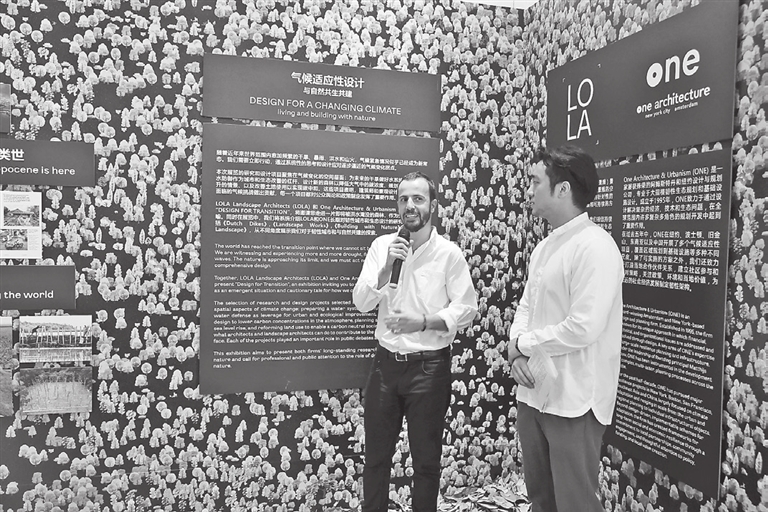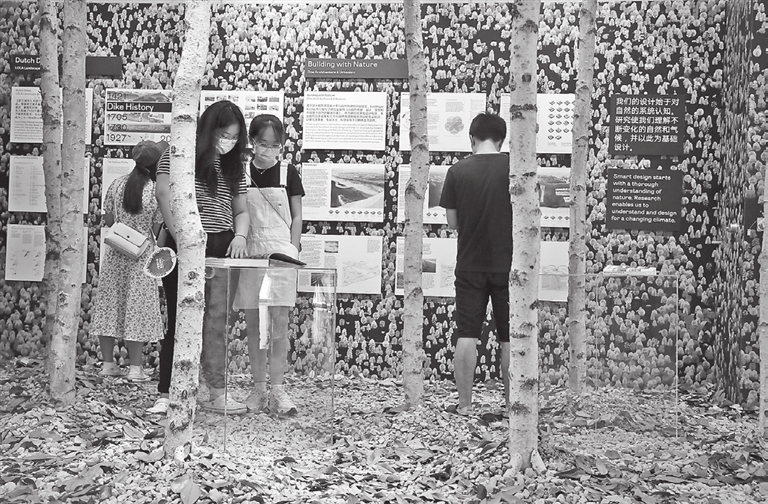 Chen Xiaochun
654789759@qq.com
From record-crushing heat waves to ruinous floods and fires, extreme weather has punished the planet in recent months: the extreme heat events that have hit the western United States and Canada, deadly flooding across Germany and Belgium, record-breaking flooding in Zhengzhou of China, fires in Turkey, Greece and Siberia, and the flash flooding in New York City and New Jersey …
The world has reached the transition point where we cannot sit back and watch as it drifts. We are witnessing and experiencing more and more drought, floods, heavy rains and heat waves. Nature is approaching its limit, and we must act now through systematic and comprehensive design.
Two Dutch design companies, LOLA Landscape Architects and One Architecture & Urbanism, are joining hands to present "Design for a Changing Climate, Living and Building With Nature," an exhibition that invites you to walk into a forest about to be flooded, as an emergent situation and cautionary tale for how we could live and build with nature.
The exhibition aims to present both firms' long-standing research and projects about nature and calls for professional and public attention to the role of design in this transitioning nature.
"We want to hold this exhibition, first, because this message needs to be spread everywhere in the world; second, because China is strong in action, which is already proved in its fight against the coronavirus. We have already seen how efficiently and fast China reacted, so China can probably do the same in other matters like climate change," Ramón Cuesta, representative for the Shenzhen Office of LOLA and project manager of Hongqiao Park, told Shenzhen Daily.
"If we get to make the Chinese Government as well as designers understand that we need to make changes in our way of thinking, in our way of designing and in our way of acting, then we can create solutions. We designers have to produce designs for the future of cities and get a better future for our world," said Cuesta.
The selection of research and design projects for this exhibition focus on the spatial aspects of climate change: preparing a water system for future droughts, using water defense as leverage for urban and ecological improvement, planning new forest designs to lower carbon concentrations in the atmosphere, planning scenarios for extreme sea level rise, and reforming land use to enable a carbon neutral society. The projects show what architects and landscape architects can do to contribute to the climatic challenges we face.
Two books are also presented at the exhibition: "Dutch Dikes" and "Building With Nature."
Dates: Until Sept. 30
Venue: B612 Cube Station, Vanke Design Community, Nanshan District (南山区万科云设计公社B612 Cube Station)
Metro: Line 5 to Liuxiandong Station (留仙洞站), Exit A and then take a taxi