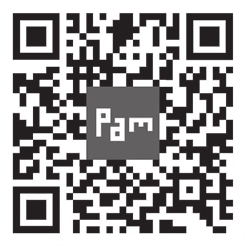 An online version of the exhibitions of the Pingshan Art Museum's "Nine-Tiered Pagoda" project can now be watched on smartphones and PCs. Detailed introductions on each exhibit are presented in Chinese and English.
The "Nine-Tiered Pagoda" project, launched last year by curator Cui Cancan and architect Liu Xiaodu (Pingshan Art Museum's director), is a hands-on project that mixes ideas, methodologies and tools. They invited nine groups of artists, nine architects and nine designers to form nine temporary teams to do art. Six exhibitions under the project are being held at the museum.
The curator, artists and architects believe that each tier of a pagoda tells a story. The stories, spaces and designs are closely intertwined with each other into a superimposed whole, becoming the spiritual core of the exhibitions.
Visitors can also go to the museum to check the exhibitions since the architects and artists in the project grant the exhibitions a myriad of variables and possibilities for visitors to explore.
Hours: 9 a.m.-5 p.m., closed Mondays
Booking: WeChat account "PingshanArtMuseum"
Venue: Pingshan Art Museum, Huide Road, Pingshan District (坪山区汇德路坪山美术馆)
Transport: Take the high-speed rail from Futian Station or Shenzhen North Station to Pingshan Station and then take a taxi
(SD News)