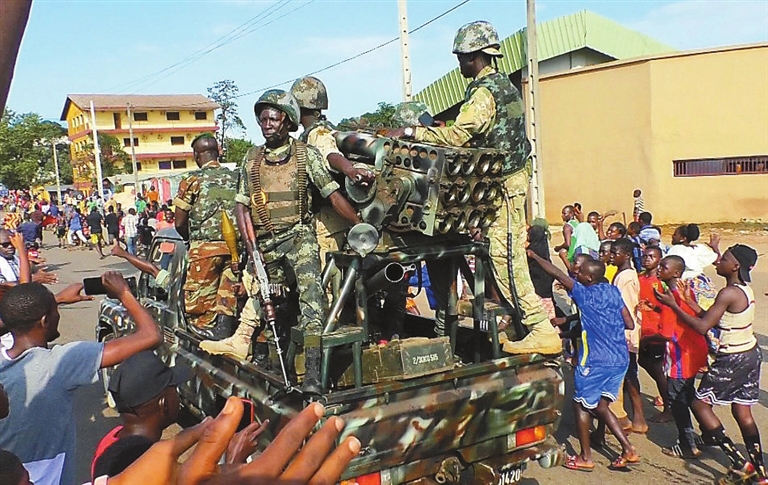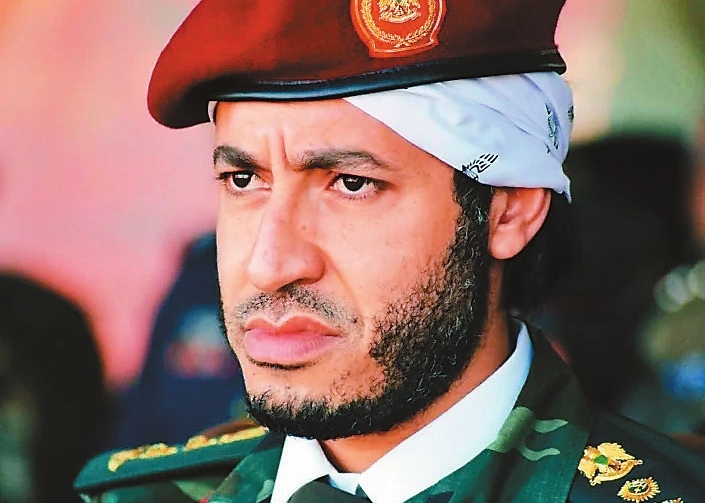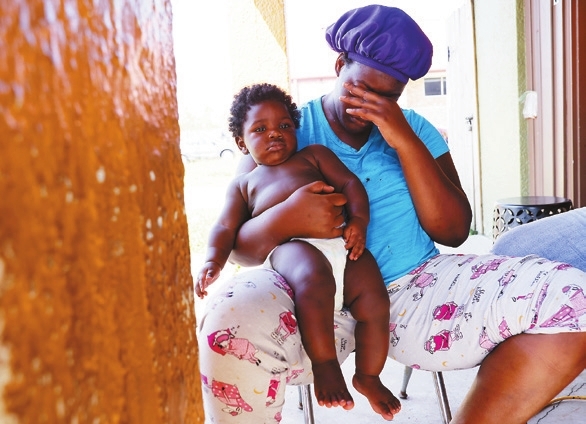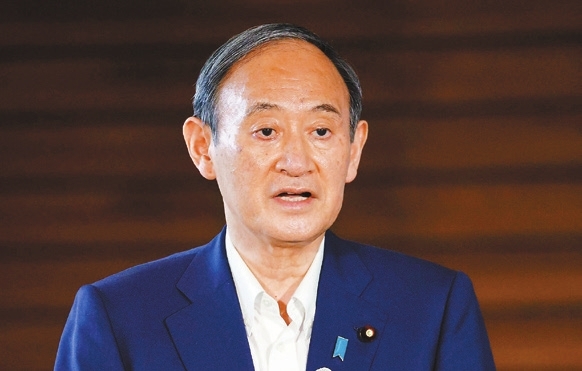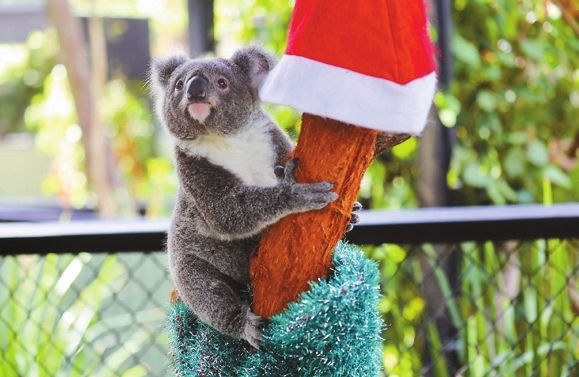 Soldiers dissolve government in Guinea
Residents cheer at army soldiers after an uprising that led to the toppling of President Alpha Conde in Conakry, Guinea, on Monday. Mutinous soldiers in the West African nation of Guinea detained Conde on Sunday after hours of heavy gunfire rang out near the presidential palace in the capital, then announced on state television that the government had been dissolved in an apparent coup d'etat.Xinhua
Gadhafi son freed after 7-plus years in detention
Libyan authorities released one of Muammar Gadhafi's sons on Sunday after more than seven years of detention in the capital of Tripoli following his extradition from neighboring Niger, the country's interim leader said.
Prime Minister-designate Abdul Hamid Dbeibah said in a tweet on Monday that Al-Saadi Gadhafi had been released in compliance with a previous court order.
Mohamed Hamouda, a spokesman for the transitional government, said the son walked free from Tripoli's al-Hadaba prison, where many Gadhafi regime officials are being held pending trial, mostly in connection to the crackdown on the 2011 uprising that toppled the longtime ruler and led to his killing. Hamouda did not elaborate on the circumstances of the son's release.
Hurricane Ida kills at least 66 in US
Hurricane Ida left a trail of destroyed homes, flooded buildings, downed power lines and at least 66 deaths in the United States as of Saturday when it slammed into the Gulf Coast nearly a week ago and made its way through the Northeast.
New Jersey Gov. Phil Murphy announced two more deaths on Saturday, bringing the total there to 27. Four people are still missing in the state.
The Louisiana Department of Health reported the deaths of two more nursing home patients Saturday who were evacuated to facilities before the storm, bringing the total in that state to 12.
Mississippi and Alabama reported two deaths each related to the storm, while New York reported at least 16 deaths, Pennsylvania reported at least five deaths, Maryland reported one death, and Connecticut reported one death.
Japanese PM Suga drops re-election bid
Japanese Prime Minister Yoshihide Suga said on Friday he won't run for his ruling party's leadership, effectively ending his tenure and throwing wide open the race for the next premier.
The shocking decision after just a year in office comes with Suga's approval ratings at an all-time low over his government's handling of the response to the coronavirus pandemic.
And it suggests a possible return to political instability for Japan, which cycled through prime ministers regularly before the lengthy tenure of Suga's predecessor, Shinzo Abe.
Koalas on Aussie list of endangered species
Australian wildlife, including koalas, have been included on a list of hundreds of endangered native animals and plants along with the main threats to their survival.
The study, published in the journal of Ecology and Evolution, was released on Thursday in an effort to kickstart emergency conservation efforts.
Data collected by the researchers, led by environmental scientists from the University of Queensland, has already been sent to federal and state authorities and conservation groups including Birdlife Australia, World Wide Fund for Nature, and the Nature Conservancy.
New Afghan govt. to be announced in days
Taliban spokesman Zabihullah Mujahid said on Monday that a new Afghan government will be announced in the next few days, after confirming that the group has taken over Panjshir, the only province that had remained out of Taliban's control.
Afghanistan might form a caretaker government as the preparation was underway to announce the new administration, Mujahid told a press conference.
"The new administration might be in the form of a caretaker government. It is a suggestion, it is possible, if we have a caretaker government, so there will be place for bringing changes or reforms in the government's frame," he said.(SD-Agencies)