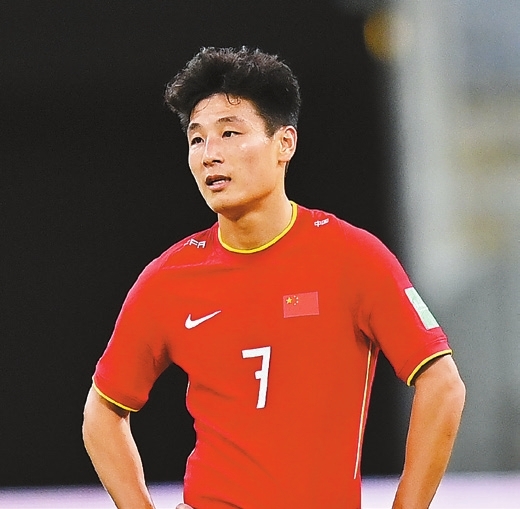 CHINESE ace forward Wu Lei saw a telling contrast between Chinese and Japanese soccer at the Doha airport Wednesday, one day after China lost to Japan 1-0 in a World Cup qualifier.
The Espanyol striker, the only overseas-based player of China, flew back to Barcelona on Wednesday while the rest of the Chinese team left for Sharjah, the United Arab Emirates, to prepare for their next World Cup qualifier against Vietnam scheduled Oct. 7.
He met some Japanese players when he checked in at the Doha airport. "Beside me is almost the whole Japanese team of players who are preparing to return to their respective European clubs. I am very impressed," he wrote on social media. "The gap between China and Asian top teams is really big, which we have to face up to," he noted.
China's campaign got off to a teetering start at the final stage of Asia World Cup qualification after the side suffered losses to Australia and Japan.
China head coach Li Tie bemoaned his side was simply outpaced by the oppositions, who mainly are made up of Europe-based players.
"My players were obviously struggling to keep up with the pace of the top Asian teams in the past two teams. We need to improve on that aspect," he said.(Xinhua)