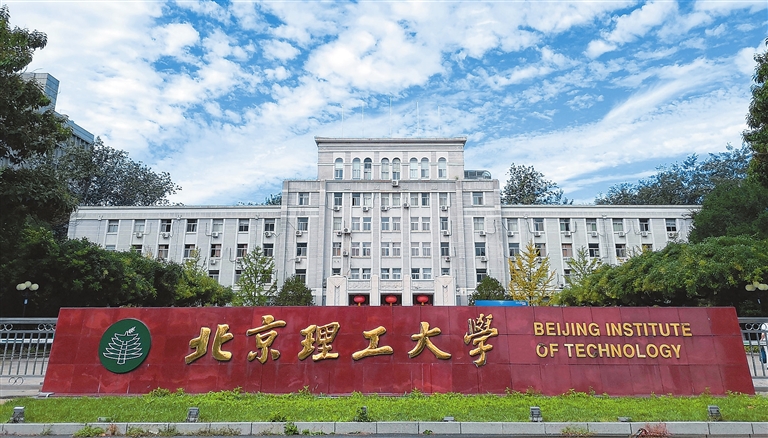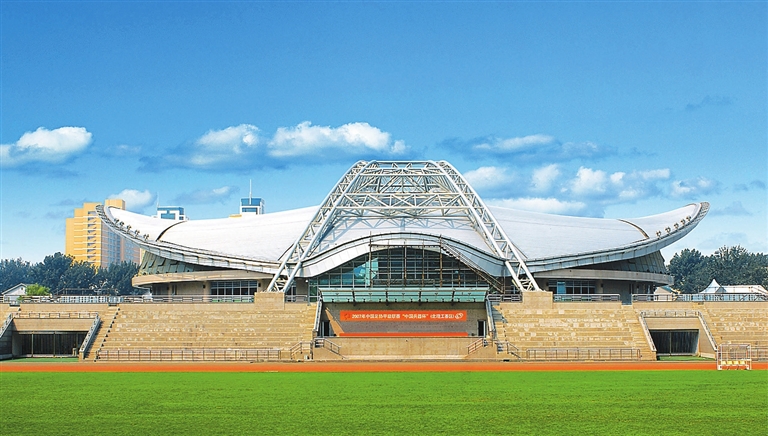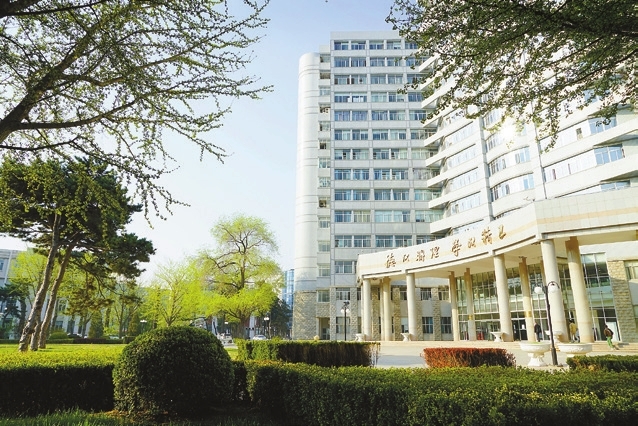 BEIJING Institute of Technology (BIT) was founded in Yan'an in 1940, and the university's name was inscribed by Chairman Mao Zedong. It was the first science and engineering university founded by the Communist Party of China. In 1949, the university moved to Beijing and was renamed Beijing Engineering College in 1952. The university got its current name Beijing Institute of Technology in 1988. BIT, affiliated with the Ministry of Industry and Information Technology, has been one of the key universities in China since the founding of the People's Republic of China and the first batch of universities which has entered the national "211 Project" and "985 Project" and Class A of the country's "double first-class" universities plan. Li Fuchun, Xu Teli, Li Qiang and other older generations of revolutionists had successively served as the top leader of the university.
Achievements
For over 80 years since its founding, BIT has kept aligned with the Party and the country and insisted on targeting the major strategic needs of the country and exploring the frontiers of science and technology. In the science and technology history of new China, BIT has created a number of "firsts": the first TV transceiving device, the first level 2 solid high-altitude detection rocket, the first low-altitude detection radar, the first 20-kilometer remote camera. In recent years, BIT has focused on scientific and technological innovation that serves major national strategies and economic and social development. During the "13th Five-Year Plan" period (2016-2020), the total fund for BIT's scientific research projects reached 13.5 billion yuan (US$2.08 billion) and 21 national science and technology awards have been won, including three first prizes. Apart from enhanced basic research capacities, BIT has kept achieving new highs in terms of the number of national natural science fund projects and amount of research fund. BIT actively serves the urgent needs of national strategies. Besides, it has led in 41 national key R&D programs, two national major scientific and technological programs and three major programs of Technology Innovation 2030.
Academic settings
In recent years, in line with its traditional advantages and long-term development needs, BIT has formed an overall discipline layout featuring engineering, science, liberal arts and cross-disciplinary science. BIT now has 21 professional schools, eight disciplines, 30 first-level discipline points, and three disciplines are selected among the national world-class disciplines. BIT insists on the leading role of advantageous disciplines and the overall improvement of its research capabilities. In the fourth round of national discipline evaluation, BIT's nine disciplines entered the national top 10 percent. Its weapon science and technical discipline ranked first nationwide. Eight disciplines entered the world-class level.
Education
BIT aims to cultivate students as leaders with ambition, wisdom, innovation and a sense of duty. Among over 300,000 graduates from BIT in the past 80 years, there are Party and State leaders such as Li Peng, Zeng Qinghong, Ye Xuanping, over 120 Party and government leaders and generals at or above the provincial and ministerial levels; overall 40 academicians, such as Wang Xiaomo, the winner of China's top science award, Peng Shilu, the chief designer of China's first nuclear submarine; and a larger number of leading talents and outstanding constructors in various fields and at all levels.
BIT now has more than 5,300 faculty members, including 29 academicians. High-level talents account for 13 percent of full-time teachers. BIT has three State-level excellent teachers, five State-level teaching groups, five innovative teams of the National Natural Science Foundation of China and 10 innovative teams in the list of the Innovative Team Development Program of the Ministry of Education. It has two State-level collaborative innovation centers and nine State-level key laboratories (engineering centers). BIT students have behaved marvelously in innovation competitions, and have been champions in a number of domestic and foreign competitions, including the Internet plus Innovation and Entrepreneurship of College Students. The employment rate of BIT's graduates is above 97 percent, and BIT ranks on top nationwide in terms of employment competitiveness.
International cooperation
With a global vision, BIT runs in an open-minded manner and continues to deepen international exchanges and cooperation. Its international competitiveness and influence has increased significantly. Meanwhile, its strategic layout of international cooperation continues to be optimized. BIT has established inter-university collaboration with 346 universities in 75 countries and regions, including 53 partner universities among the global top 200. BIT has 26 majors fully taught in English, and 434 undergraduate and postgraduate courses fully taught in English. The ratio of undergraduate students studying abroad has reached 42 percent, and that of doctoral students has reached 70 percent. With the emerging brand of "Study in BIT," there are already 2,500 overseas students in BIT, which has become a "Belt and Road" national talent training base in Beijing.
Support for SMBU
BIT has always attached great importance to the construction and development of Shenzhen MSU-BIT University (SMBU). In accordance with relevant laws and regulations and collaboration agreement, BIT performs its due responsibilities and advances the development of SMBU together with its counterparts. BIT guides and supports SMBU to pay attention to Party building and students' ideology, and implement the task of cultivating students with virtue and integrity. In line with SMBU's own development needs, BIT dispatches academic talents to support the construction of relevant disciplines. BIT coordinates with SMBU to expand student enrollment, enforce localized faculties, build high-level research platforms and key laboratories and apply for major scientific research projects. BIT and Lomonosov Moscow State University (MSU) are jointly building the Computational Mathematics and Control Joint Research Center, and continuously promoting the high-quality sustainable development of SMBU.
For over 80 years after its founding, BIT has been keeping aligned with the Party and the country and aiming at the national major strategic needs as well as the forefront of scientific and technological development. BIT aims to create first-class achievements, nurture first-class talents and carry forward first-class culture. In the future, the university will continue to adhere to the guidance of Xi Jinping Thought on Socialism with Chinese Characteristics for a New Era, put in place the "four services" policy, and adhere to the socialist direction of running a university. Focusing on the fundamental task of nurturing students with virtue and integrity, BIT strives to cultivate socialist builders and successors. BIT continues to take root in China to build a world-class university, and make new and greater contributions to the realization of the grand goal of "two centenary goals" and the Chinese dream of national rejuvenation.