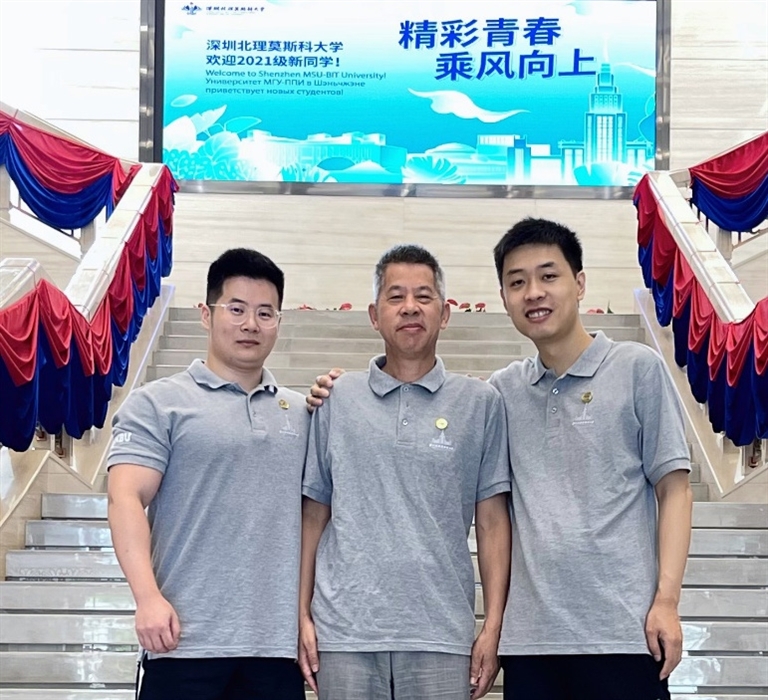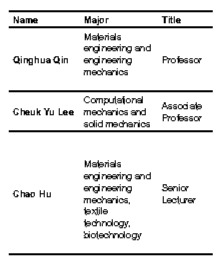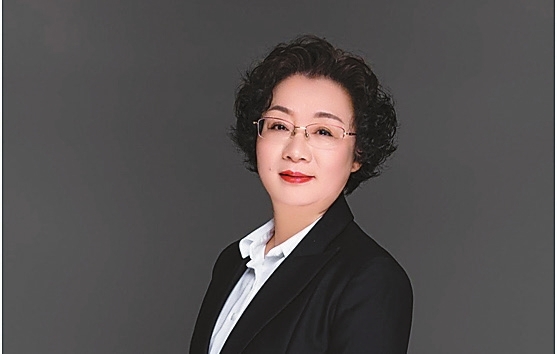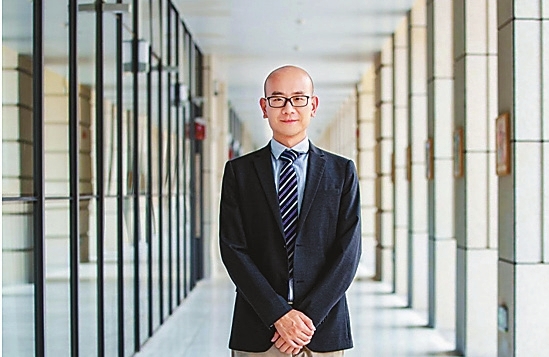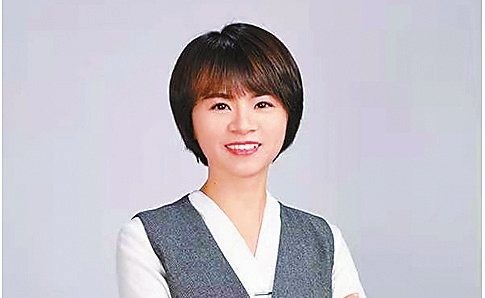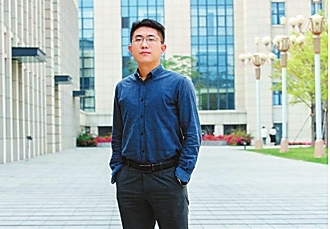 FACULTY of Engineering has formulated the construction plan of "the 14th Five-Year Plan," according to the overall development plan of the university. In the past year, Faculty of Engineering has been steadily promoting the construction of talent teams, talent cultivation, teaching, and scientific research, to lay the foundation for the establishment of a Sino-foreign cooperation university's first-class engineering program with unique characteristics.
Faculty of Engineering is headed by Wang Yue, academician of the Chinese Academy of Sciences and Chinese Academy of Engineering. The faculty has appointed Wang as the chief scientist; Huang Hua, former vice principal of the School of Computer Science and Technology of Beijing Institute of Technology (BIT), as the dean; Cheng Qiyuan, former deputy director of the Academic Affairs Office of BIT and former vice president of XUTELI School, as the deputy dean; Li Fengxia and Luo Senlin, senior professors of BIT, as professors responsible for the school of computer sciences and the school of information and communication, respectively; and Professor Qin Qinghua of the Australian National University as the head of the school of mechanical engineering.
The faculty has 15 long-tenured teaching and research staffers. They are responsible for teaching undergraduates who major in computer sciences, information and communication, and mechanical engineering, as well as for conducting related scientific research.
The faculty has set up a comprehensive administrative office with three secretaries and two counselors to undertake daily administration work, teaching management, laboratory construction, student affairs and other work.
The faculty has two classes of undergraduate students, the class of 2020 and class of 2021, with a total of 240 students.
New majors
According to the national development strategic plan and the talent needs of high-tech industries of Guangdong-Hong Kong-Macao Greater Bay Area, Faculty of Engineering now offers a specialty in Electronic and Computer Engineering (code: 080909TH) and will offer more specialties in the future, making full use of the rich educational resources of Moscow State University that have been accumulated in basic disciplinary fields, as well as use of BIT's talent cultivation experience in communication engineering, computer technology, mechanical engineering, measurement and control technology and instrumentation and other engineering application fields.
Faculty of Engineering is dedicated to cultivating senior engineering professional skilled talent with a sense of social responsibility and innovative capacity. They are expected to possess solid basic theoretical knowledge and the capability to systematically apply basic theories, techniques and approaches of computer sciences, information sciences, communication technology, information security, etc. They are also expected to have a strong capacity to practice, analyze and solve problems and gain a broad range of knowledge.
Faculty of Engineering is also dedicated to cultivating high-quality innovative talent and excellent engineering talent, who are able to solve practical engineering problems in the fields of electronics and computer engineering, to lead science and technology innovation and information industry development, and to contribute to the development of society and economy.
Research team representatives
The new materials and advanced manufacturing research group of the Shenzhen MSU-BIT University (SMBU) explores how the design and manufacturing of metamaterials can be more intelligent. Through harnessing emerging technologies of artificial intelligence, digitalization, modularization and automation, this frontier research group aims to improve the R&D efficiency of these new materials and bridge their industrialization gap for wider applications. The following research areas are being studied, including, but not limited to, the fundamental theories and mechanics of metamaterials, numerical simulation, optimization of material design, and materials characterization and testing.
The research group has made great progress in the design and manufacturing of metamaterials, theoretical simulation, multi-axis 3D printing, high performance composites, additive manufacturing, toolkit optimization and machine learning. The significant findings of their research work have been published in several top peer-reviewed journals, of which many novelties have been internationally patented.
Outstanding teacher representatives
Cheng Qiyuan (Ph.D., Professor, Deputy Dean of Faculty of Engineering)
Prof. Cheng is now the deputy dean of Faculty of Engineering, and lectures "Mathematical Analysis in Engineering" class. She graduated from the School of Mathematical Sciences of Zhejiang University with bachelor's and master's degrees in computational mathematics, and received her Ph.D. degree from BIT.
Prof. Cheng worked in the School of Mathematics and Statistics of BIT, engaged in teaching and research. She was responsible for teaching undergraduates and postgraduate students, and has also been in charge of several projects regarding numerical solutions of partial differential equations, supported by National Natural Science Foundation of China. She has published more than 20 papers. In 2021, she received an honorary title of "Outstanding Communist Party Member" in the Shenzhen educational system.
Xu Chen (Professor, Associate Professor, Shenzhen Municipal Outstanding Teacher)
Dr. Xu is currently a teacher of Faculty of Engineering. He graduated from East China Normal University with a bachelor's degree in mathematics, a master's degree in mathematics (research field: analytic number theory) from the University of Hong Kong, and a math Ph.D. from Indiana University Bloomington with a minor in finance. During the doctoral period, he focused on the application research of mathematical tools such as stochastic process, statistical learning, and signal processing. After graduation, he first engaged in data mining in the fund industry, and then in 2019 joined Shenzhen MSU-BIT University responsible for teaching and research. In August 2021, he was named the "Outstanding Teacher" in Shenzhen.
Dr. Xu teaches the undergraduate course "Advanced Mathematics for Engineering" and the graduate course "Machine Learning: Algorithms and Mathematical Theory" (co-taught with Professor Zhang Ye of MSU).
Dr. Xu provides a series of lectures on artificial intelligence algorithms for students and served as a supervisor for students who took part in the math modeling contests. Some of the supervised students won second prizes (2020) and third prizes (2021) in the Mathematical Contest in Modeling and Interdisciplinary Contest in Modeling, and the third prizes (2020)in the National Mathematical Contest in Modeling among college students.
Yong Shanshan (Ph.D., Senior Lecturer, Senior Engineer)
Dr. Yong's main research interest includes the design and industrialization of intelligent sensors and circuit systems, and the design and research of special chips for IoT based on reconfigurable arithmetic architecture, specifically for new reconfigurable array processor architecture.
She graduated from the School of Physics of Dalian University of Technology with a bachelor's degree, and obtained her Ph.D. degree in microelectronics and solid state electronics from Peking University. She was a postdoctor of Peking University Shenzhen Graduate School (PKUSZ) from 2014 to 2017, and worked as an assistant researcher and senior engineer at PKUSZ from 2017 to April 2021. She has participated in or led over 13 research projects at national, provincial and municipal levels. She has published 35 relevant papers and has 15 patents.
Dr. Yong will provide training and guidance in a wide range of academic topics, including sensing, systems, circuits, chips, hardware, software, algorithms, modeling, etc.
Song Ruopeng (Assistant, Teaching Secretary)
Song graduated from BIT with undergraduate and master's degrees in optical engineering. He has engaged in student affairs administration and students' counseling for many years. He has been awarded the honor of the Beijing "Pioneer Cup" Excellent Primary-level Cadre, Excellent Communist Party member of BIT, and My Favorite Counselor, etc.