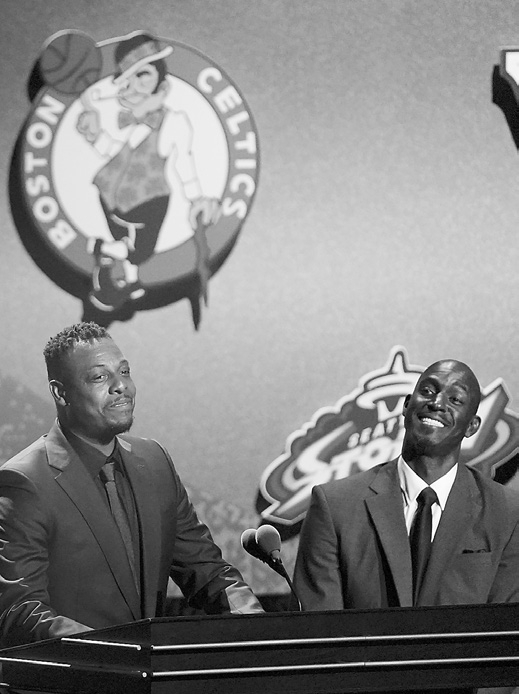 PAUL PIERCE, a 10-time All-Star and the MVP of the 2008 NBA finals, was in a class of 16 inducted into the Naismith Memorial Basketball Hall of Fame on Saturday night.
Others inducted are Villanova coach Jay Wright, defensive Pistons star Ben Wallace, two-time NBA champion Chris Bosh, longtime Portland and Sacramento coach Rick Adelman, three-time WNBA MVP Lauren Jackson, Washington and Sacramento All-Star Chris Webber and two-time Olympic gold medalist Yolanda Griffith.
"I'm happy with my role. It made me who I am: a guy that's going to scratch and claw. I earned everything I got," he said during the pre-induction news conference Friday.
"When you talk about iconic sports franchises ... I couldn't' have asked for a better place to land," said Pierce, who is second only to John Havlicek on the Celtics' scoring list. "I wouldn't be the player I am today, I wouldn't be standing here, if there was any other path."
Wallace broke down in tears while talking about his road from Virginia Union to a four-time defensive player of the year who won the 2004 NBA title with the Pistons. Going undrafted, he said, was a blessing.(SD-Agencies)