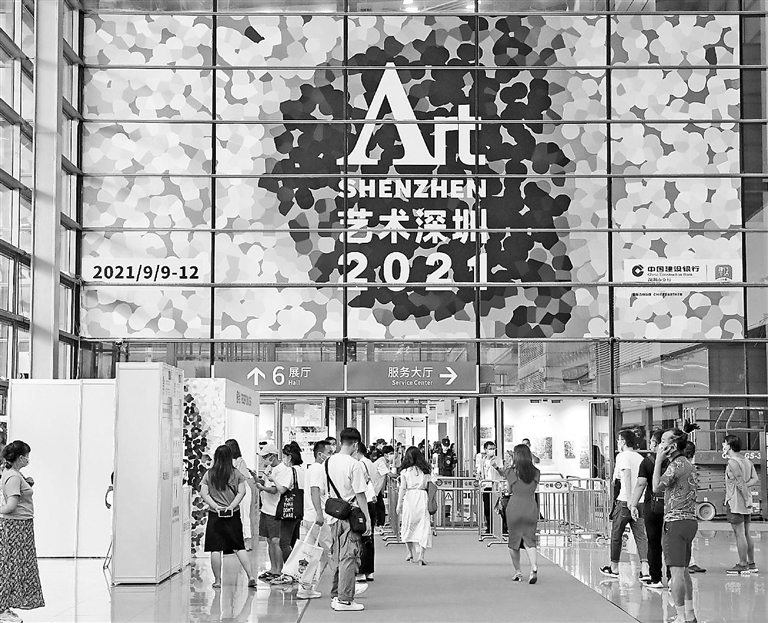 ART Shenzhen 2021 wrapped up Sunday in Hall 6 of the Shenzhen Convention and Exhibition Center in Futian District.
The four-day event attracted over 60,000 attendees, including collectors, media staff, artists, professional visitors and citizens across the country, Shenzhen Special Zone Daily reported.
With strict anti-pandemic measures in place, the event adopted real-name ticketing and visitors were required to wear masks at the fair.
According to official statistics, 99 percent of the 72 participating galleries have achieved transactions. Among them, KennaXu Gallery, GALLERIA CONTINUA, ShanghART Gallery, Whitestone Gallery, Tang Contemporary Art and other galleries recorded some of the highest sales figures.
Six on-site activities were also well received by participants.
The fair's organizers carefully selected the exhibitors this year to strictly control their quality and content, and upgraded support and service for collectors.
They also started to cultivate and attract new collectors across the country one month prior to the fair via brand cooperation and promotion.
On the last day of the art fair, 80 percent of the galleries and art institutions conveyed their willingness to attend Art Shenzhen next year.
(Xia Yuanjie)