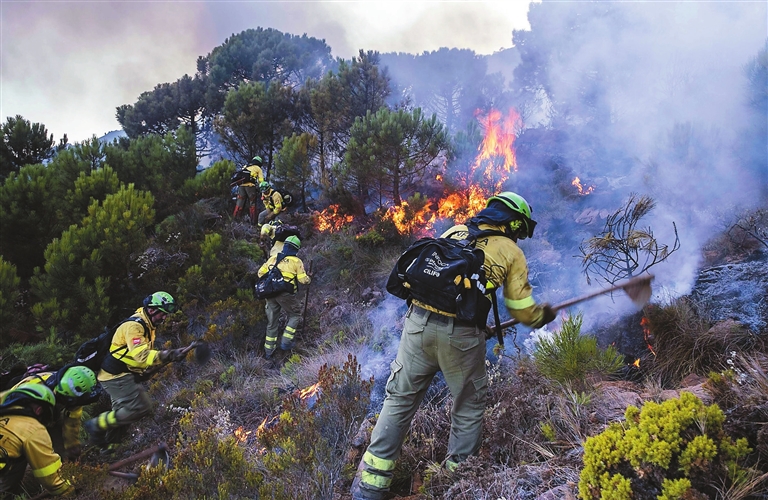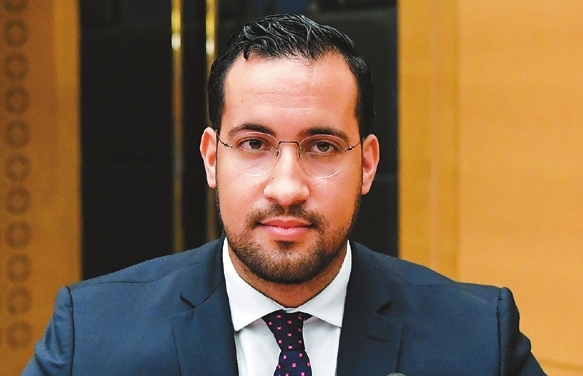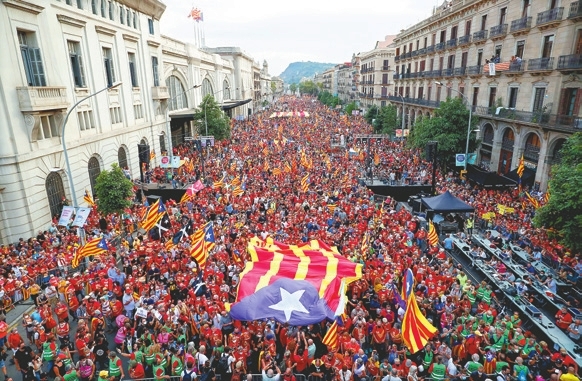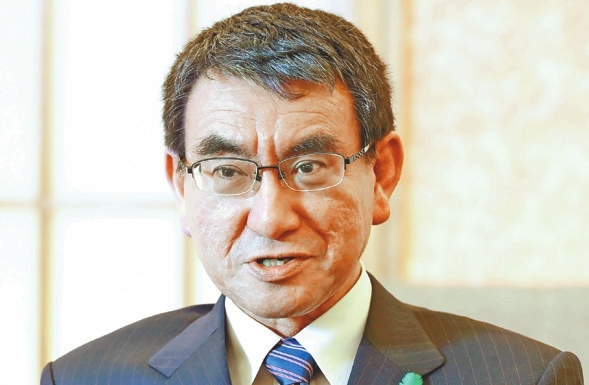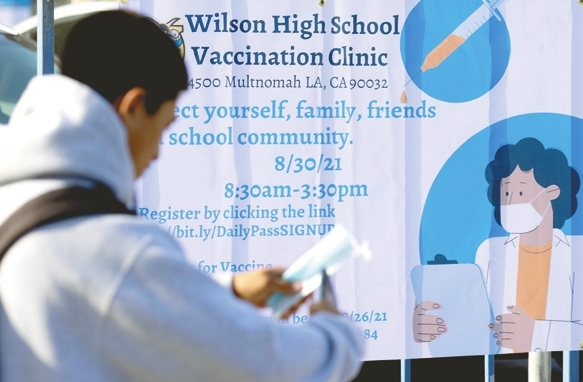 Thousands flee from wildfire in Spain
Forest firefighters work on a wildfire near the town of Jubrique in Malaga province, Spain, on Sunday. Thousands have fled towns across Spain's Costa del Sol as a wildfire that began near the popular resort town of Estepona burns into its fifth day on Sunday. Since last week, the blaze has prompted the evacuation of some 2,500 people from 11 towns and, according to local media, destroyed nearly 7,400 hectares of forest.Xinhua
Ex-bodyguard of
Macron on trial
French President Emmanuel Macron's former bodyguard went on trial on Monday for assaulting two people during a 2018 protest while posing as a police officer, in an incident that caused deep embarrassment for France's newly elected leader.
Macron, who had made integrity in office a cornerstone of his campaign, was forced to fire Alexandre Benalla, now 30, after a video emerged showing him striking a young man and grabbing a young woman by the neck at a May Day protest in 2018.
The former bouncer was wearing a police helmet, although he had only been given leave to accompany security forces as an observer.
Thousands of Catalans rally for independence
Thousands of Catalans chanted, sang and waved flags as they marched through Barcelona on Saturday, calling for the region's independence from Spain.
The march, organized by the grassroots Assemblea Nacional Catalana (ANC), was the first since Spain's government pardoned nine Catalan separatist leaders who had been jailed for their role in a 2017 botched bid for independence, which was Spain's biggest political crisis in decades.
Most marchers wore face coverings. Police said about 108,000 people took part. ANC put the figure close to 400,000.
The figure was lower than in 2019, when about 600,000 marched, and last year, when only small static protests were organized to comply with COVID-19 restrictions.
Japan's Kono leads poll on succeeding PM Suga
Japan's minister in charge of vaccines, Taro Kono, led a public opinion poll on who should succeed Prime Minister Yoshihide Suga as head of the ruling Liberal Democratic Party.
Kono had 27 percent support in the poll by the Nikkei newspaper and TV Tokyo that asked who would be "the right person" to lead the party and become the next prime minister.
Former LDP Secretary-General Shigeru Ishiba was next with 17 percent, and ex-policy chief Fumio Kishida was third with 14 percent. Former Interior Minister Sanae Takaichi was fifth with 7 percent. Kono, who also serves as minister of administrative reform, announced his candidacy on Friday, the third to make his intention official after Kishida and Takaichi.
Mu variant of COVID spreads to 49 US states
The Mu variant of COVID-19, first detected in Colombia, has spread to 49 U.S. states, India's Wion news channel reported.
Nebraska is the only U.S. state which hasn't detected it so far, said the report last week.
The new virus variant is reportedly more transmissible than the Delta variant, which has currently ravaged several parts of the world, said the report. In the United States, California has reported the highest number of cases of the Mu variant with 384 cases, according to the report.
Xi-Biden talks send
positive signals
Chinese President Xi Jinping on Friday morning took a phone call from his U.S. counterpart, Joe Biden, and the two leaders had candid, in-depth and extensive strategic communication and exchanges on China-U.S. relations and relevant issues of mutual interest.
The in-depth communication concerning the bilateral relations as well as major international issues between the two heads of states is vital for development of the bilateral ties, and the two sides should bring China-U.S. relations back to the right track of stable development as soon as possible for the good of the people in both countries and around the world, experts have said.
(SD-Agencies)