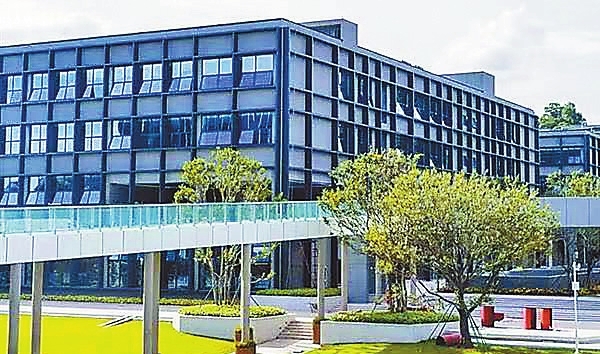 As the fall semester starts, several new colleges and schools in Shenzhen have begun to take in students, which opens a new chapter in the city's higher education.
The Georgia Tech Shenzhen Institute (GTSI), Tianjin University is a joint project between GT and TJU and is the 15th higher education institute in Shenzhen.
In August 2014, GT launched its Master of Science (MS) degree program in Electrical and Computer Engineering (ECE) in Shenzhen. Building upon the success of the MS ECE program, starting this fall semester, GTSI now offers graduate degree programs in analytics, computer science, environmental engineering and industrial design. This year, GTSI has enrolled more than 150 qualified students from around the world. GT faculty teach in Shenzhen on rotational assignments. Admission and degree requirements at Shenzhen University are the same as those in Atlanta. Students also have the option to spend their last semester in Atlanta or at the GT campus in Lorraine, France, further enhancing their global experiences.
Born out of an agreement inked by the Shenzhen Municipal People's Government and the Chinese University of Hong Kong, the CUHK-Shenzhen School of Medicine was recently officially unveiled. Clinical medicine, the school's first undergraduate program, started enrollment in 2021, with public health, pharmacy and nursing programs to be offered in phases, aiming at an annual intake of over 6,000 students at full capacity.
On September 9, a trailer was released to announce the arrival of the Shenzhen Conservatory of Music, also known as CUHK-Shenzhen School of Music. Another joint project between Shenzhen and CUHK, the school offers a wide range of programs to cover the needs of students who aspire to further their art studies.
With renowned Chinese composer Ye Xiaogang as the dean, this year it enrolled eight students in undergraduate programs in piano, violin and vocal performance. In the future it will offer undergraduate programs in music performance, musicology, composition techniques and theory, dance performance,as well as postgraduate programs in music technology, arts management, music therapy and music sociology.
Meanwhile, the Lihu Campus of Shenzhen University was put into operation in the new semester, welcoming more than 4,000 new students enrolled in both undergraduate and postgraduate programs. The Shenzhen Technology University, with flyover corridors connecting all buildings on campus with parks nearby, also began to take in students this fall semester. (Debra Li)