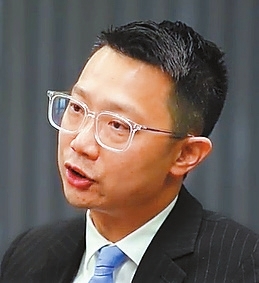 WITH Shenzhen and Hong Kong facing each other across the Shenzhen River, it takes 30 minutes to travel between the two cities' downtown areas via a high-speed train. Joe Fan, a doctor from Hong Kong, has been commuting between the two cities for nine years.
Growing up in Hong Kong, Fan started his career as a doctor in Hong Kong's Queen Mary Hospital after graduating from the Li Ka Shing Faculty of Medicine of the University of Hong Kong.
On July 1, 2012, the University of Hong Kong-Shenzhen Hospital (HKU-SZH) was officially opened to the public. A hospital set up to pilot medical reforms on the mainland, HKU-SZH strives to provide high-level medical services on a par with those in developed countries.
"The head of HKU-SZH extended an olive branch (to me) at that time. I was a little anxious and nervous, as I was worried about the language barrier and whether I could adapt to the mainland's medical system," Fan said.
Fan decided to give himself a chance to meet the challenge. In September 2012, he joined the HKU-SZU.
As a doctor, Fan knew that he should not only make professional preparations, but also learn to master the ability to communicate with patients. He, who could only speak Cantonese and English, began to practice hard on his Mandarin.
Fan now speaks fluent Mandarin. He is also used to his life in the two cities. Before the pandemic, he crossed the border at 7 a.m. every day and headed to the HKU-SZH for work, and left Shenzhen at about 6 p.m. to return to his home in Hong Kong.
Affected by the COVID-19 pandemic, Fan returns to Hong Kong once every two months. The commuting time saved also won him more time for clinical and scientific research. And more difficult cases in Shenzhen give Fan an opportunity to make innovations and explorations.
Fan became a real "Shenzhen doctor" in August, being one of the 37 doctors from Hong Kong who acquired the title of senior professionals from the city's human resources and social security bureau.
He was also one of the 10 winners of this year's Shenzhen Doctor Award. "I will make progress together with the hospital," said Fan. (Zhang Yu)