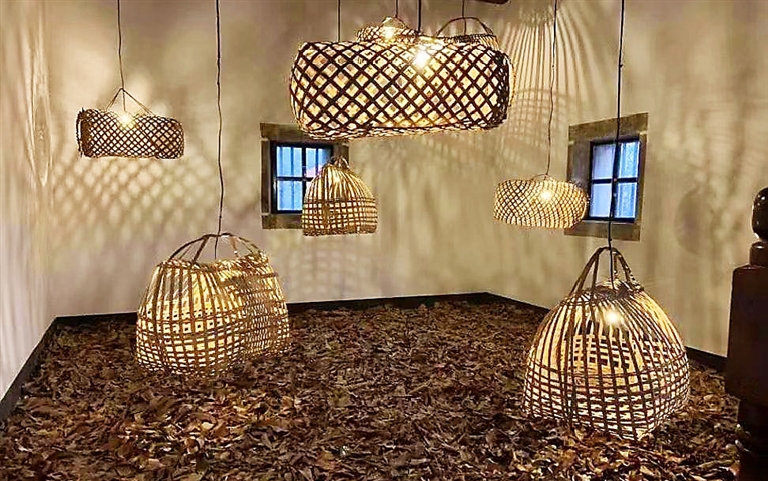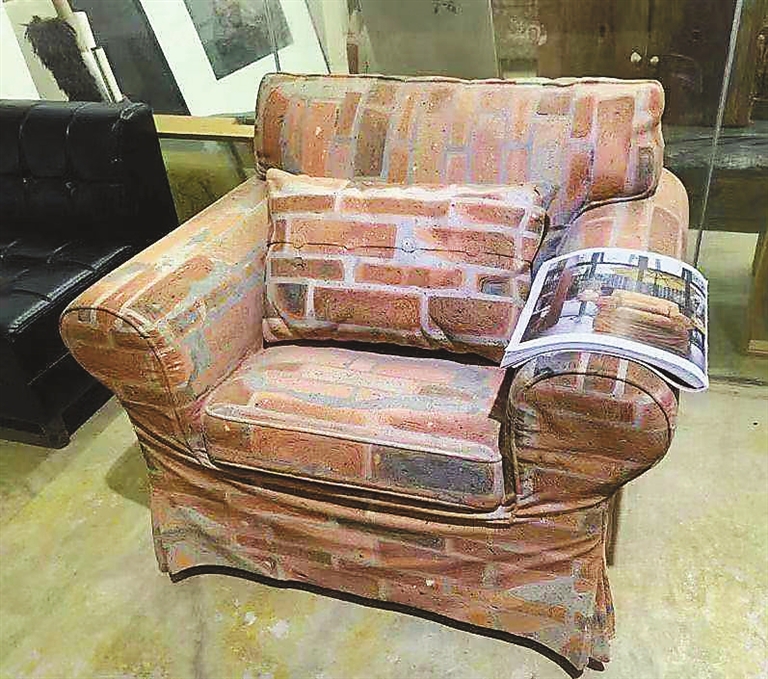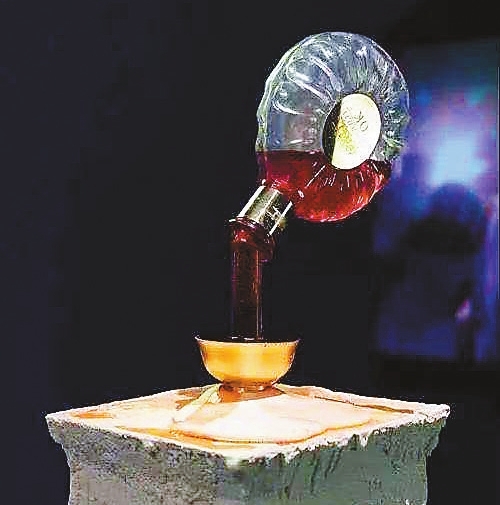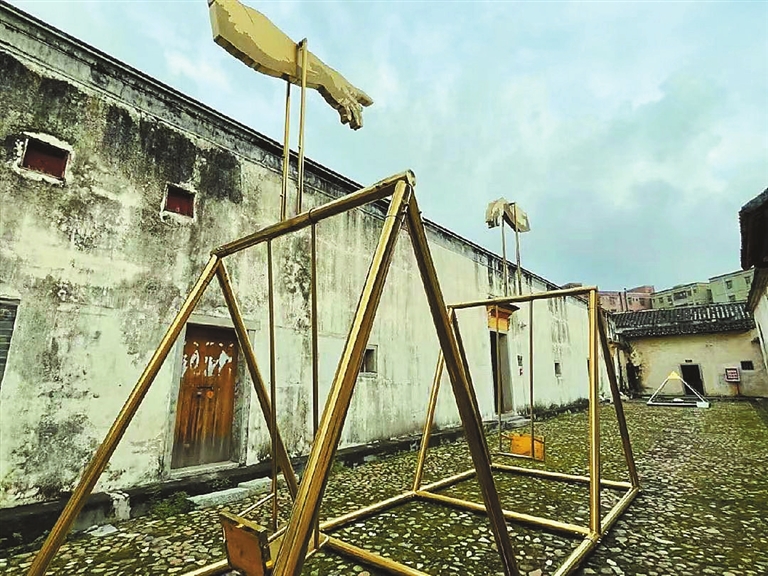 This Mid-Autumn Festival, embark on a journey to the centuries-old Dawan Ancestral Residence which has been decorated with contemporary artworks by a group of Chinese artists.
The Dawan Ancestral Residence in Pingshan District is one of the largest Hakka compounds in China. It was built by the Zeng family in 1791. The square residence has more than 400 rooms and halls. It was placed on Guangdong Province's list of protected historical sites in 2002 for its value for research of the Hakka origins, customs and architecture.
Shenzhen native Deng Chunru, the founder of Shenzhen New Who Art Village, is exhibiting his cage-like light installations that reminisce on a rural lifestyle. A graduate from the Guangzhou Academy of Fine Art, Deng is a practitioner of cultural and artistic reconstruction in rural communities. He now lives and works in New Who, one of the most active art villages in Shenzhen.
Local art group Jiu Society is also showcasing installations. The group's three members were all born and raised in Shenzhen. They create works about the collective experiences of Shenzhen characterized by burgeoning economic growth and a coalescence of cultures.
Sculptor Dai Yun has brought his trademark brick and cement sculptures. The artist has attained outstanding achievements in contemporary sculpture in China. Using red bricks, cement and concrete iron to create sculptures of sofas, TV sets and sedans has become his unique artistic style. "These durable bricks contain the charm of simplicity and are a great medium for expression. Using bricks,the basic building materials in agricultural society, to express the urban life and features in modern China gives the works fascinating visual tension between medium and image," he once said.
More young artists have interwoven their works into the centuries-old Hakka architecture. In recent years, Pingshan District Government has been presenting explorations of historical site protection and cultural and creative development, including international illustration exhibitions held annually and the "Chant for the Luminosity" light show last year at the Dawan Ancestral Residence. To mark the Mid-Autumn Festival, the Dawan Is Fun Bazaar will also be held, featuring live music, Hakka food, trendy goods and handicrafts items.
Exhibition: Until Oct. 10
Bazaar: 3:30-8 p.m., Sept. 19-20
Venue: Dawan Ancestral Residence, Pingshan District (坪山区大万世居)
Transport: Take the high-speed rail from Shenzhen North Station to Pingshan Station and then take a taxi(SD News)