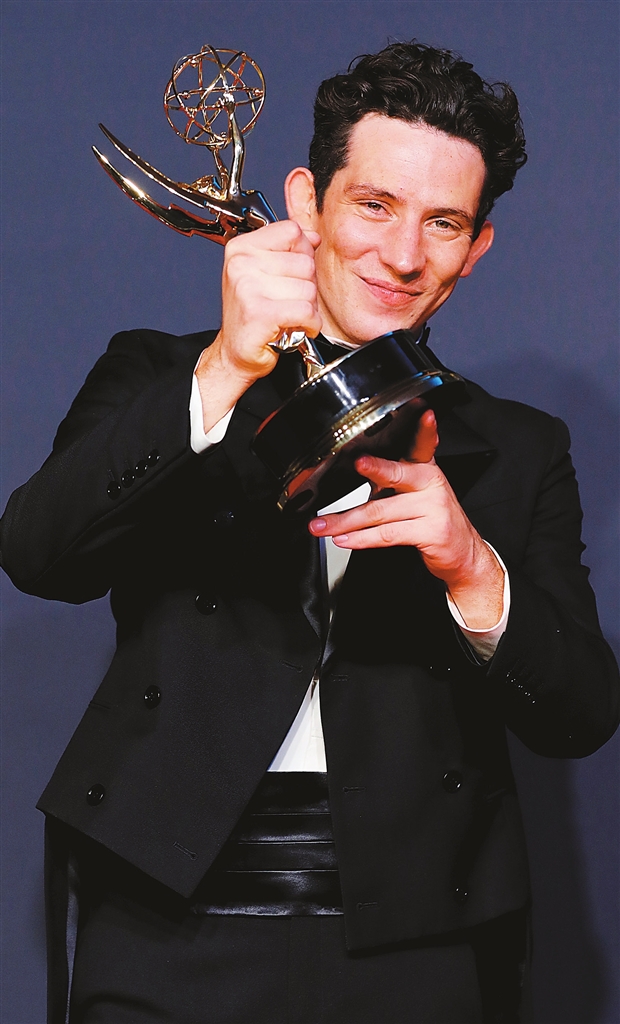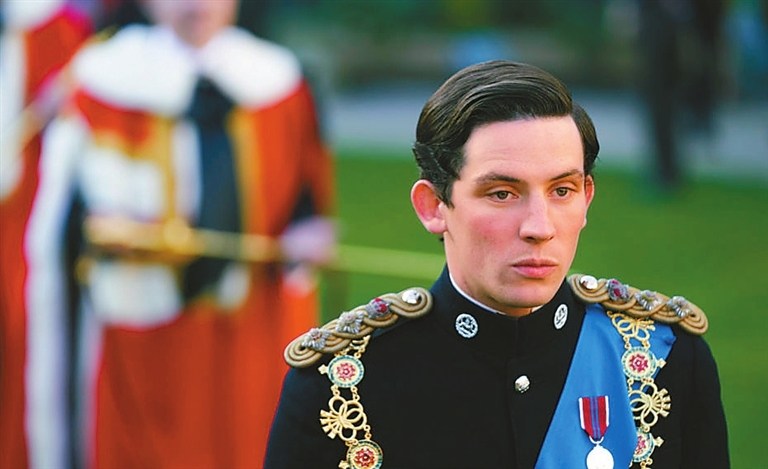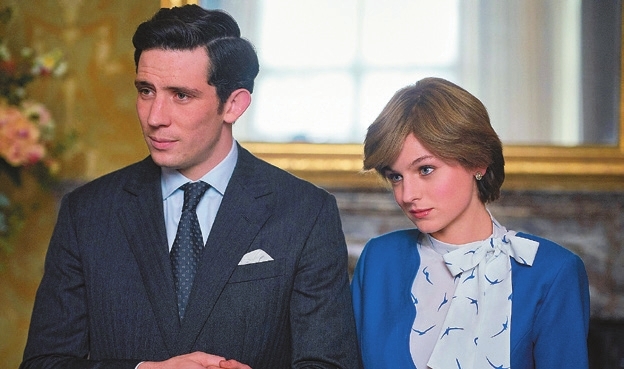 British actor Josh O'Connor on Sunday won an Emmy for outstanding lead actor in a drama series for his portrayal of an embittered and unpopular Prince Charles on the hit Netflix royal family period drama "The Crown."
The actor, playing the prince in the third and fourth seasons, was considered a favorite going into the Emmys, having already won a Golden Globe and a Critics' Choice award for playing the late Princess Diana's begrudging then-husband. O'Connor once joked that he thought the show producers came to him because of his ears.
The self-effacing actor, 31, grew up in Cheltenham, England. Having a sculptor grandfather and a ceramicist grandmother, O'Connor at first believed that he would pursue a career in the fine arts. "My parents probably were delighted when I chose acting, because if there is one job in the world that is less financially reliable than acting, it is art."
He first considered acting as a career after seeing Daniel Day-Lewis in "My Left Foot" ("Watching him was like having an out-of-body experience," he says) and Pete Postlethwaite in the comedy "Brassed Off" ("That was the first time I saw someone on film that looked like someone I might know as opposed to a Hollywood actor," says O'Connor).
With a new ambition set, O'Connor auditioned famed drama school at Bristol Old Vic (only 14 students are admitted annually; Lewis and Olivia Colman are alumni), which was then taught out of an old Victorian home. "What would have been an old bedroom is where you would do voice lessons," he explains. His most formative experience came in his second year, when the class went on tour in a minibus, staging spontaneous performances in towns across the country, six days a week.
Later, O'Connor got a flat in London with 10 roommates, a job in a pub and his first agent. One of his first professional auditions was for the 2012 hit "Les Misérables," making it to the final round for the coveted role of Marius. While he would later play Marius in a splashy BBC miniseries opposite David Oyelowo and Lily Collins, O'Connor's breakout came from the 2017 love story "God's Own Country."
A little more than a year later, when he was approached for Netflix's "The Crown," he admits to being generally indifferent toward the royal family and thinking, "What's interesting about Prince Charles?" After taking the role, he prepared for months, with the aid of the show's dedicated research team. "Now, I think he is incredible."
"In terms of playing Charles, I suppose I'm always interested in physicality. We worked with Polly Bennett, who's a really brilliant movement director, but I started off with a lot of his posture and then made specific decisions about the character. I knew when I signed on that I would be creating a sort of vulnerable Charles from Season 3 and then in Season 4, I would go on to play a slightly more troubled version," he says.
"Maybe that's a bit harsh, so a darker side to Charles, maybe. And so I started off with a kind of weight of the world on him so his shoulders are sort of arched over, and as we go through Season 4, they become more and more arched as he becomes more troubled by the world," he says.
For O'Connor, the fourth season offered him a chance to take center stage, portraying the nuances of Charles' relationship with the two key women in his life: his wife and the queen. The show's creator Peter Morgan often says he sees his actors grow more comfortable in their roles in their second season of the show.
In the few short months between work on the drama's third and fourth seasons, O'Connor filmed a Focus Features adaptation of Jane Austen's "Emma" from director Autumn de Wilde. "I had never done comedy," explains O'Connor, who plays the movie's vicar, Mr. Elton. "He is a messed-up sexy priest, so it was kind of a no-brainer."
With an older actor likely to play Prince Charles on the time-hopped Season 5 of "The Crown," O'Connor is thinking about what's next. "Ultimately, I want a career where I get to try as many things out as I can," he says.
(SD-Agencies)