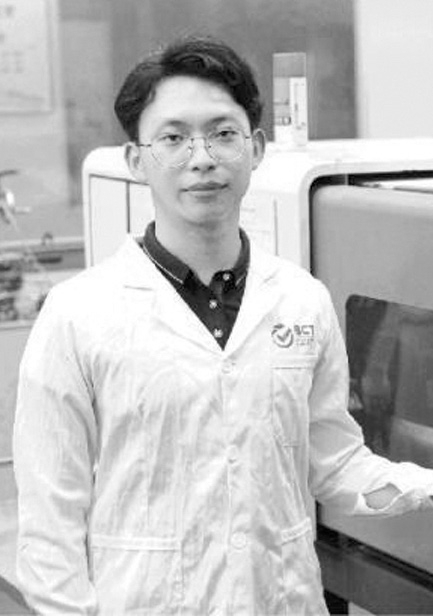 HUANG BOYANG, a multifaceted youth, is a Shenzhen Polytechnic (SZPT) student, a key startup company member, an inventor and an investigator for social science projects, among others.
"We are exploring applied technologies in emerging fields," Huang told Southern Metropolis Daily. "A vocational student can also be innovative," he adds.
Huang and his team have invented and exquisitely designed many practical products.
"I always think about inconveniences in our life. My teammates and I then design products to address these inconveniences," Huang said.
At the moment, Huang is working on a food machine designed to allow white-collar workers to eat healthier foods during work time.
The machine has an instant heating device inside, allowing water to quickly warm up. His team's self-developed metal back box is 1.7 times more efficient than heating using aluminum foil. At the same time, this product is carefully crafted to keep the food delicious.
This July, Huang and his team attended the 7th China International College Students' "Internet+" Innovation and Entrepreneurship Competition.
Their project, named "Industrial Equipment Acoustic Wave Intelligent Diagnosis and Fault Prediction System," won a gold medal in the Guangdong session and is now competing nationwide.
Huang also established a company to support their research and development.
"Shenzhen is a young city full of vitality, attracting many people to achieve their dreams here," said Huang.
You Mao, Huang's teacher at SZPT, said Huang is a student with a strong sense of responsibility.
At present, Huang has obtained one utility model patent and he has another invention patent under examination, according to the report.
"Being an excellent student at SZPT is just a starting point. I still have so much to learn," said Huang. (Wang Jingli)