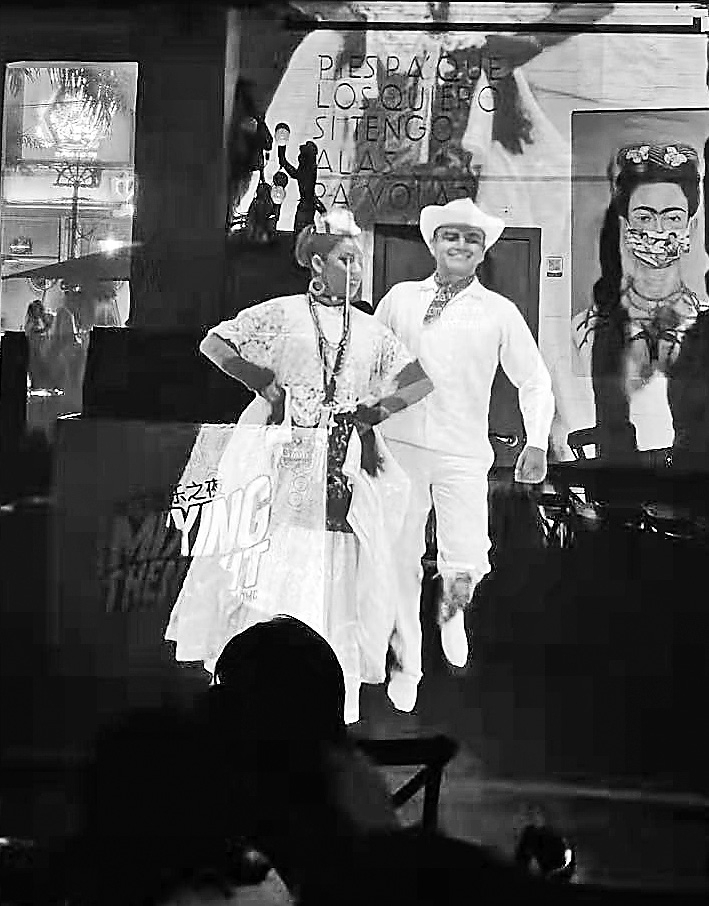 Chen Xiaochun
654789759@qq.com
HAVE you been "trapped" inside the country for too long and desire to travel to far-flung exotic locations to satisfy your wanderlust? Mexican restaurant Tequila Coyote's in Sea World may help you fulfill this longing with the help of new tech.
If you come to the restaurant at night, you will be able to watch traditional Mexican dances performed by professionals via hologram, which gives you an illusion of watching the performance for real.
Always keen to present Mexican culture to Chinese people, along with mouth-watering food, Neto Trevino, manager of Tequila Coyote's, has been racking his brains for new ideas.
"Right now with the pandemic, people cannot travel. So how I can bring more Mexican culture to China? I was looking for new ideas and I found out about using holograms, which brought me to a new world of possibilities," said the Mexican manager.
Trevino put his new idea into action and two months ago, he contacted his friend who is a producer in Mexico. Trevino told his friend, "Hey man, I have this crazy idea — we record a couple dancing to traditional Mexican songs against a green screen, then I will edit so we can have their hologram here."
Trevino's friend supported this crazy idea and on the evening of Sept. 15, Mexican Independence Day, the restaurant presented its very first traditional Mexican dances in hologram.
In addition to the hologram, Trevino has also equipped the restaurant with many other Mexican elements using augmented reality (AR) tech.
For example, when entering the door, you will see a big colorful mural of Mexican-style fortune cats, coyotes and Quetzalcoatl or dragons with feathers, as well as other animals. If you scan the QR code using the EyeJack app (available on both Apple App Store and Google Play), you will see the animals moving toward you in the form of pop art.
Likewise, through AR art you will encounter and interact with well-known Mexican figures such as Emiliano Zapata, one of Mexico's renowned revolutionary heroes, world-famous painter Frida Kahlo, and Mauricio Garces, a famous Mexican actor and comedian in the 1960s.
According to Trevino, the restaurant will present hologram performances two nights every week. As the pandemic may last for a long time, his next step will be trying to present other items such as stand-up comedian shows in hologram, mariachi bands, Norteno (a group of musicians with a different type of music in the north of Mexico) and impressionists.