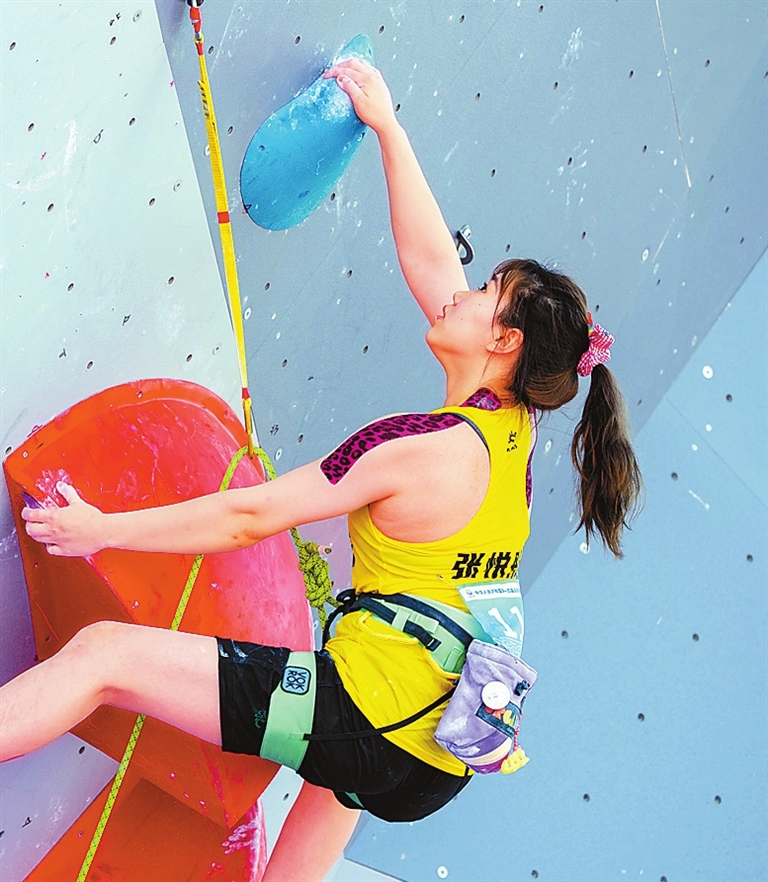 ZHANG YUETONG from Shenzhen has clinched the women's all-round rock climbing gold medal in the competitive sports group at China's 14th National Games on Tuesday, thanks largely to her masterful bouldering and lead performances, Shenzhen Evening News reported.
This marked the Guangdong provincial team's first gold medal in the group category and the fifth gold medal won by a Shenzhen athlete in this year's Games.
Zhang, who just turned 18 this year, has received training at the Shenzhen amateur sports school in her early years before going to the Guangdong rock climbing team and the national team.
In 2017, Zhang first participated in the mass sports group rock climbing competition at the National Games and won two gold medals in rock climbing and difficulty.
Over the past four years, Zhang has received support at the provincial, municipal and district levels. Zhang has won many domestic championships, which reflected her edge in the sport in China.
Meanwhile, Zhang also trained in Europe for a year, and her overall ability has been greatly improved in the competition with high-level players.
In this year's National Games, climbing has become a competitive sports group event with four gold medals.
However, Zhang failed to land a berth in the Tokyo Olympic Games due to a mistake at the qualifier. Despite that setback, Zhang has already set sights on her next goal, the Paris 2024 Olympic Games, by maintaining a good mentality and belief that she is still young and has many opportunities.
"I will continue to work hard in the next three years. I hope to participate in more competitions in foreign countries, try more new rock climbing moves and constantly improve myself," Zhang was quoted saying. (Zhang Yu)