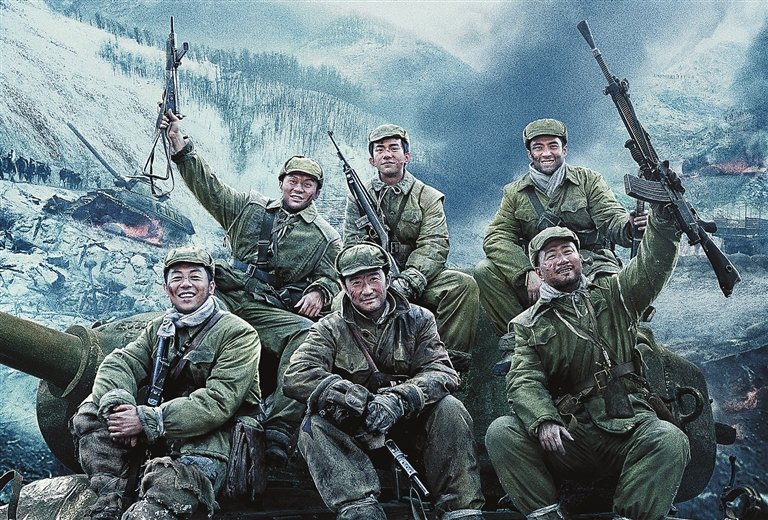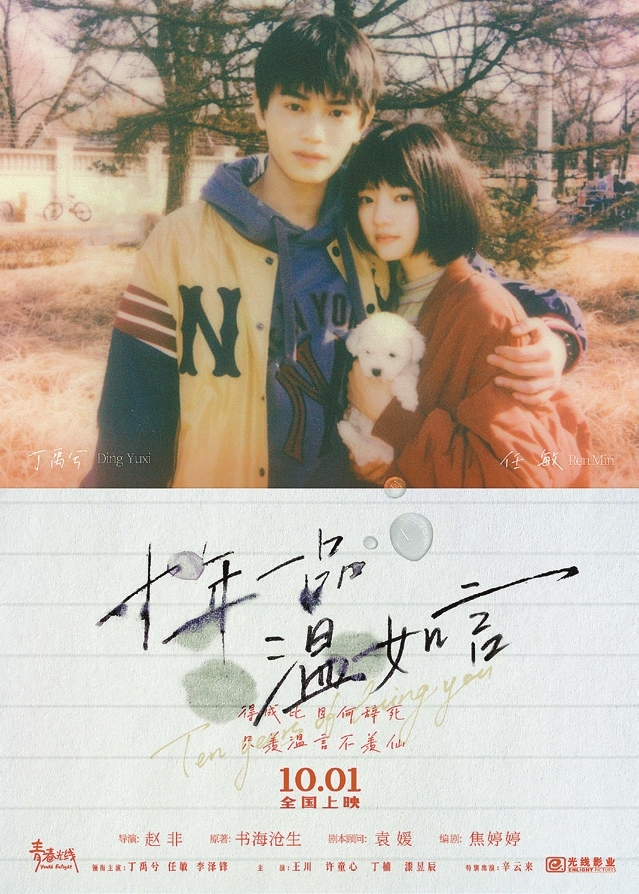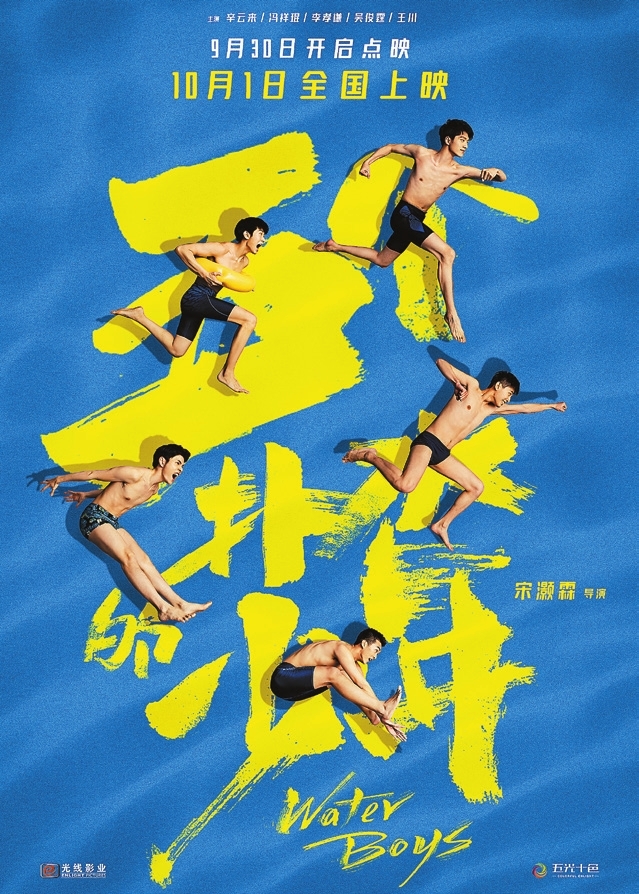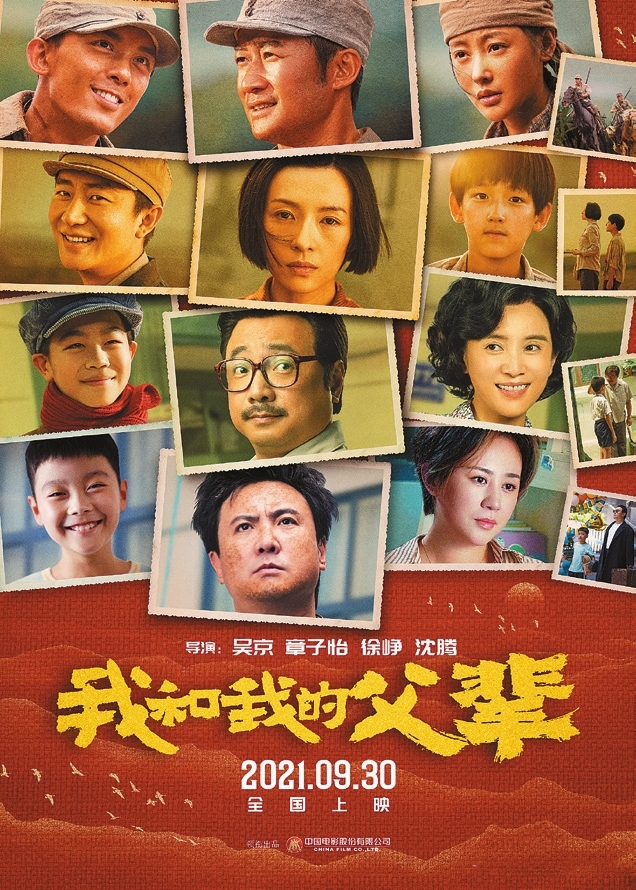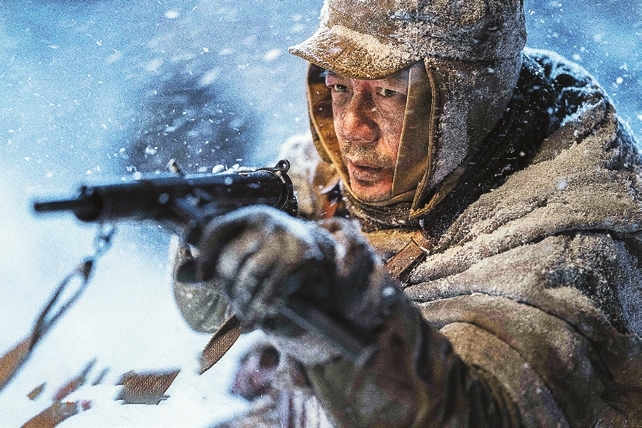 CHINA'S National Day holiday will see two blockbusters, a sports drama, a romance and several children's movies compete for the lucrative box office. The weeklong holiday is traditionally known as a "golden week" for cultural and tourism consumption.
The forerunners at the box office will be a star-studded project named "Me and My Father's Generation" and the highly anticipated war epic "The Battle at Lake Changjin."
In the first project, actress Zhang Ziyi, actor-director Wu Jing, comedian Shen Teng, and actor-director Xu Zheng come together to direct four short films as part of an anthology drama paying tribute to China's families. The four actors will also star in the project.
It focuses on normal Chinese families in four different eras, as well as their collective memories. According to its production company, the project looks to shed light on family relationships and how parental love can enlighten children.
It's the final installment of "National Day celebration" trilogy. The previous two anthology blockbusters, "My People, My Country," directed by seven prominent directors headed by Chen Kaige, and "My People, My Homeland," directed by seven popular directors headed by Ning Hao, grossed 3.17 billion yuan (US$494 million) and 2.83 billion yuan, respectively, following their releases in 2019 and 2020.
Previously scheduled for release Oct. 1, "Me and My Father's Generation" has been moved up a day to open Sept. 30, the same day when "The Battle at Lake Changjin" will hit Chinese theaters.
"The Battle at Lake Changjin," the opening film at the ongoing Beijing International Film Festival, is co-directed by Chen Kaige, Hark Tsui and Dante Lam. It follows the Chinese People's Volunteers (CPV) in a courageous battle during the War to Resist U.S. Aggression and Aid Korea (1950-1953).
The war epic, starring Wu Jing and Jackson Yee, tells the story of CPV soldiers fighting bravely in freezing temperatures in a key campaign around Changjin Lake, also known as Chosin Reservoir.
Young audiences may find sports drama "Water Boys" and romance "Ten Years of Loving You" refreshing.
A remake of the 2001 Japanese movie "Waterboys," the Chinese sports drama directed by Song Haolin revolves around an average student trying to build self confidence. Xing Yunlai, 26, leads as Zhang Wei, an 11th-grader who discovers he has a passion for men's synchronized swimming, and is accidentally appointed as the captain of the newly founded school team. Joined by teammates Gao Fei (Li Xiaoqian), Chen Minghan (Feng Xiangkun), Ququ (Wang Chuan) and Prince (Wu Junting), Zhang is craving for success for the first time in his life. The film opens Sept. 30.
Based on a romantic novel of the same title published online by author Shuhai Cangsheng (alias), "Ten Years of Loving You" follows the love story between Wen Heng (Ren Min) and Yan Xi (Ryan Ding). Wen, who was fostered in a water town to the south of the Yangtze River, was taken back to her family in North China for the first time, when she met Yan. In the next 10 years, they crossed path several times until they eventually realize that in each other they have a soul mate.
An online poll by Chinese movie site Maoyan found that the biggest number of people (nearly 770,000) said they want to watch "The Battle at Lake Changjin" among all films to be released during the holiday.
While many chose to launch their films during the "golden week," some have intentionally avoided the crowded time slot. "Railway Heroes," a Huayi Brothers production that stars Zhang Hanyu and Fan Wei, was previously scheduled for the "golden week" but has been postponed to Nov. 19. The film follows a group of courageous coalmine and railway workers in the southern part of Shandong Province who fight against the Japanese invaders between 1935 and 1945. Led by their leaders Liu Hong and Wang Qiang, the workers had their stories heard first in a 1956 Chinese film and then in two TV series in years 1985 and 2005.
Hollywood sci-fi blockbuster "Dune" will be opening in China on Oct. 22 while Daniel Craig's swan song as James Bond, "No Time to Die," will open on Oct. 29.
"Saturday Fiction," a spy thriller directed by Lou Ye and starring Gong Li and Mark Chao, will hit Chinese theaters Oct. 15.(SD News)