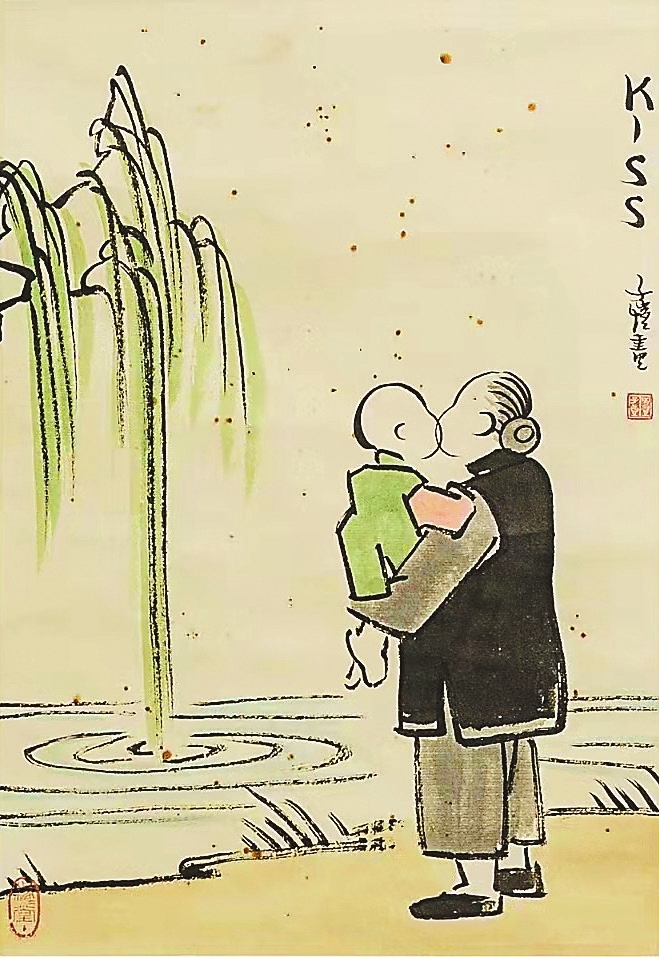 Chinese ink paintings collected by William S. Fang, a retired international investment banker and certified public accountant living in Shenzhen, will be displayed at an exhibition from Oct. 1 to 15 at the exhibition hall of the Mission Hills Arts and Crafts Center in Longhua District.
For the exhibition, Fang selected 30 pieces spanning 50 years from 1949 to 1999 from his collection that numbers in the hundreds. The exhibits will begin with a full-body portrait of Mao Zedong painted in 1962 by the celebrated portraiture artist Liu Wenxi, and end with two commemorative portrayals of Deng Xiaoping in 1997 by the same artist.
Capturing the essence of the art history during a period in which the glorious continuing evolution of Chinese ink brush art was substantially subsumed to Western oil styles, this small exhibition featuring landscapes, portraits, animals and flowers is intended as an eye opener. Many of the works Fang collected were created by masters in the final stage of their creative lives. Obviously, many of these represent the consummation of their brilliant careers. For example, infrequently seen are some bold colorful landscapes done by a Shanghai master when he was in his 90s (with the last one created when he was 101).
Each of the exhibits bears analytical and anecdotal notes or essays written by Fang.
Dates: Oct. 1-15
Venue: Mission Hills Arts and Crafts Center, Longhua District (龙华区观澜湖手艺工场)
Metro: Line 4 to Mission Hills Station (观澜湖站), Exit B
(SD News)