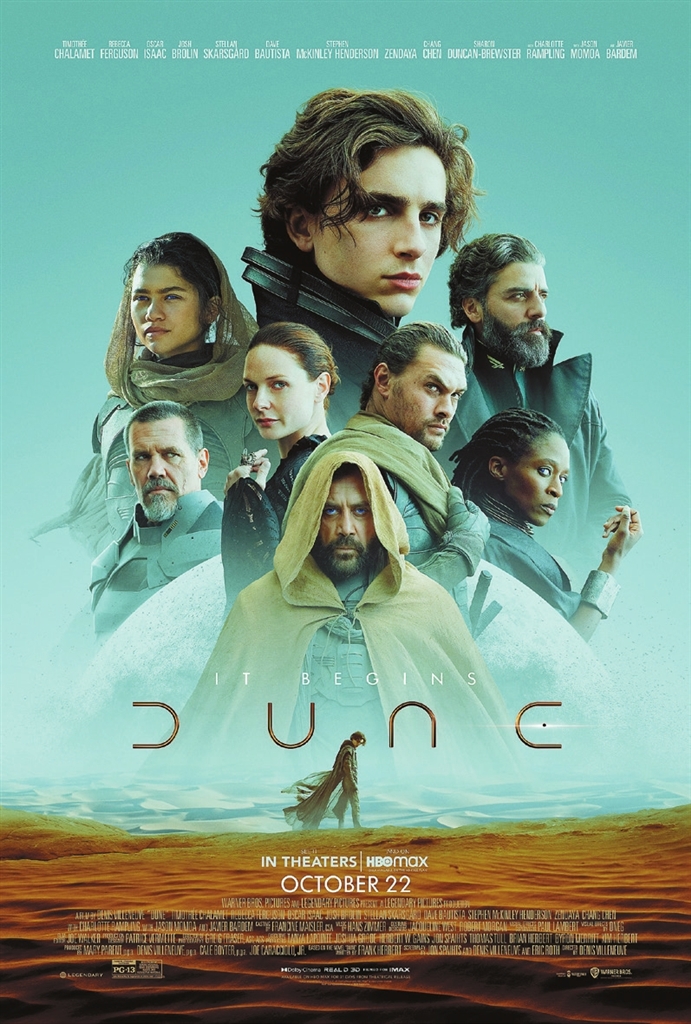 AFTER months with few significant new Hollywood releases, both science fiction epic "Dune" and Bond movie "No Time to Die" finalized their Chinese mainland opening dates this week, officially confirming their outing in the world's largest film market.
The two films will hit in successive October weekends. "Dune" will land Oct. 22 and "No Time to Die" will roar Oct. 29.
It is certainly a happy development for Hollywood, given that big-budgeted "Dune" and "No Time to Die" will need strong global sales to turn a profit. It's also very welcome news to fans who have been waiting on tenterhooks to know for certain that they'll really be able to watch two of the most anticipated films of the year in theaters.
Directed by Denis Villeneuve, "Dune" is based on the 1965 Frank Herbert novel and stars the cast of Timothee Chalamet, Zendaya, Rebecca Ferguson, Oscar Isaac, Josh Brolin, Stellan Skarsgard, Dave Bautista, Jason Momoa and Javier Bardem. It tells the story of Paul Atreides, a bright and gifted young man born to a great destiny beyond his comprehension, who must travel to the most dangerous planet in the universe to save his family's future and his people. As the forces of evil attempt to seize the planet's exclusive supply of the most precious resource that exists, a commodity capable of unlocking humanity's greatest potential, only those who can overcome their fear will survive.
Villeneuve's past films have had strong though not smashing success in China. "Arrival" and "Blade Runner 2049" grossed US$15.9 million and US$11.7 million here, respectively.
"No Time to Die," directed by Cary Joji Fukunaga, brings Bond (Daniel Craig) out of retirement to help rescue a kidnapped scientist, in the process pitting him against a nefarious villain armed with dangerous technology (Rami Malek). It is Craig's fifth and final outing as Agent 007.
China is one of the most important overseas markets for the Bond franchise, and was the highest grossing overseas territory for its last installment, "Spectre." The 2015 movie made US$881 million worldwide, US$84 million of which came from China, and "Skyfall" (2012) earned US$59 million here.
Several Chinese films are set to release Sept. 30 and Oct. 1 for the National Day holiday, most notably "The Battle at Lake Changjin," co-directed by heavyweights Chen Kaige, Tsui Hark and Dante Lam, and "My Country, My Parents," an anthology film that includes the directing debut of star Zhang Ziyi.
(SD-Agencies)